Many times in a person's life, we all fall victim to acute boredom. This might come to us when we are less busy, when we are awaiting another event or even come to us as an idea of its own.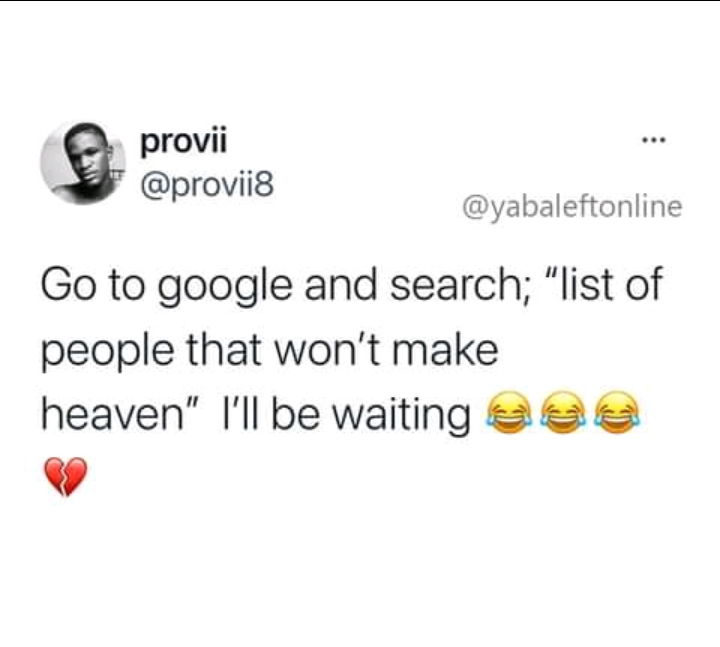 During this period, we tend to look for things to do to salvage ourselves. In the bid to get out of the hold of boredom, we try out different ideas that come to our mind.
Not a long while ago, I saw a post and decided to try it out myself. I decided to search "list of those who will not make Heaven". To my greatest surprise and amusement, google was able to give me a list to this. This was a list compiled by a twitter user (@Calabar_sheriff)
In this list, I could find the names of different Nigerian celebrities which include:
Naira Marley
Tacha
Buhari
All APC members
Obasanjo
Tinubu
All Arsenal FC fans
Daddy Shokey
Speed Darlinton
MI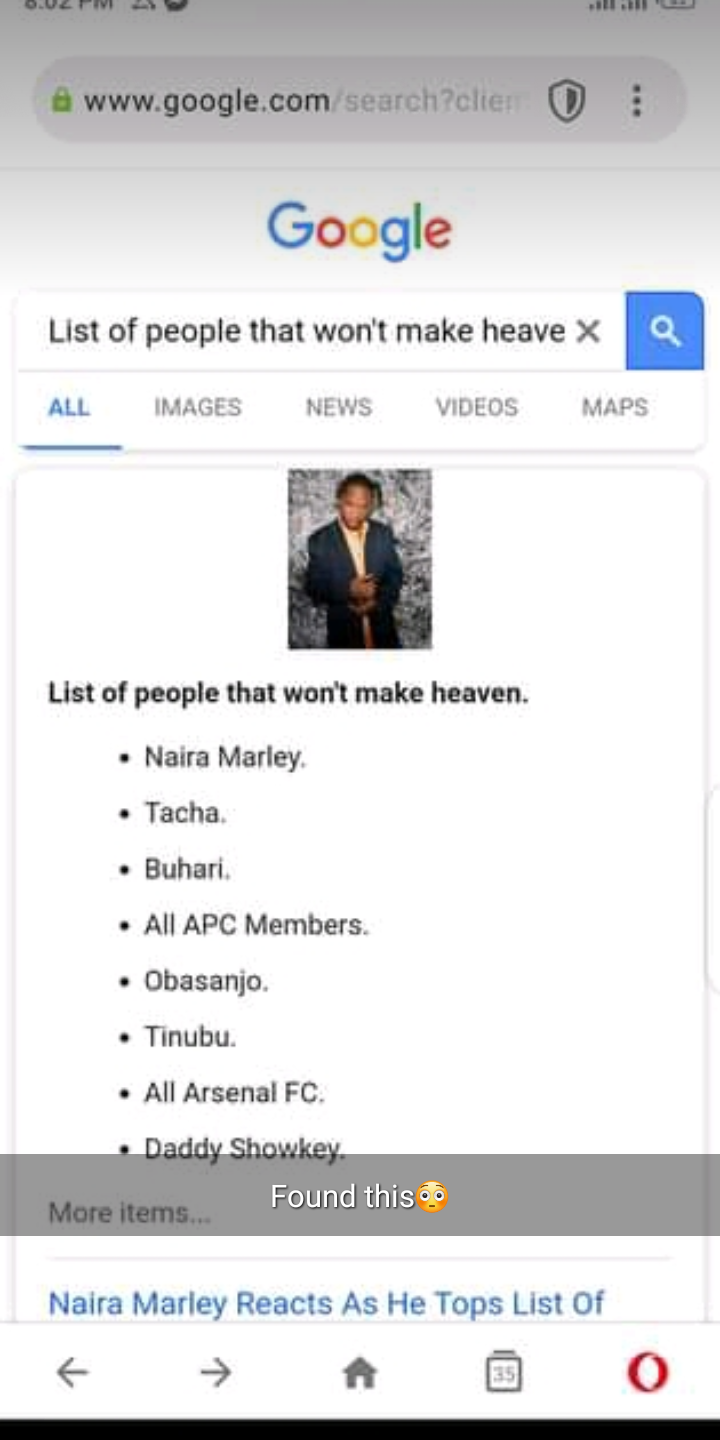 This helped me escape boredom to a very large extent. Do not hold on to this. Help others laugh. Share to friends and family. Like, share and follow the writer for more.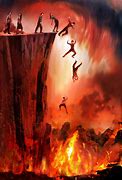 Content created and supplied by: Jake_News (via Opera News )