Boxer and entertainer Braimah Kamoko popularly known as Bukom Banku finally proposes marriage to Patapaa's ex-girl friend Queen Peezy.
After parting ways with her ex-boyfriend Patapaa who recently tied the knot with his German-based girlfriend, Shortly after she left the '1Corner' hitz maker, She has expressed her love to the Bukom Banku.
Yesterday, 14th February 2021, Banku proposed marriage to Lady Blue formally known as Queen Peezy with a gold ring saying 'he loves her and will treat her right as a good man.
In a shared video, Queen Peezy expresses joy and happiness after receiving the golden ring from Bukom Banku.
Queen Peezy also continues by saying: "Patapaa, if you don't love me and you go in for 'obroni' (a white person), I also love my 'obroni'," she said. And by 'obroni', she was referring to Bukom Banku, who has come under a lot of backlash recently for bleaching his skin.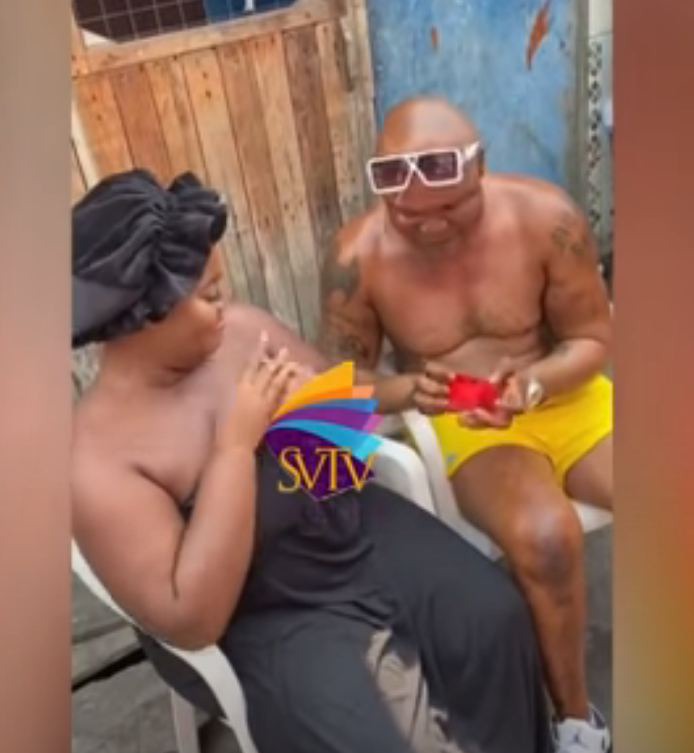 Content created and supplied by: Streetceogh (via Opera News )