Internet is usually a fun place to be with, with different things happening to keep you laughing and entertained. Most times, when people want to get entertained online, they use their social media networks, and when you talk about social media networks today, Twitter is one of the leading websites in the business.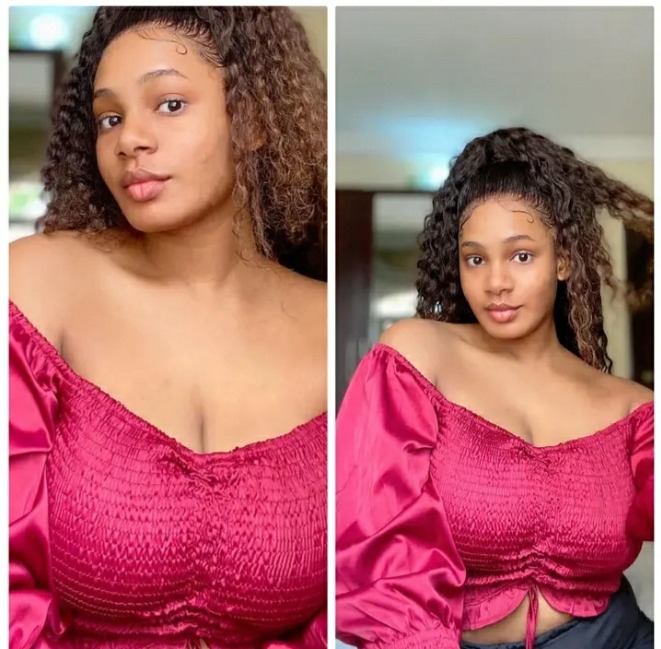 However, most people pose some very funny questions on social media just to engage their followers and get interesting replies. This is what a beautiful lady did on Twitter today as she asked her followers to choose between her and a whooping 10 million naira, which is equivalent to about 25 thousand US dollars. See the post below;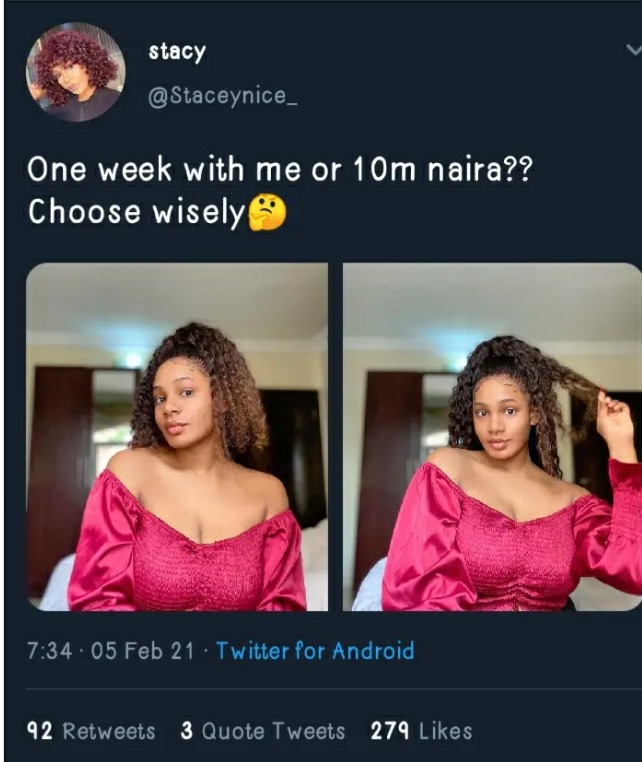 As expected, most people chose the money, but they did it in a rather hilarious way, with lots of funny comments under the post. Here are some top reactions to the post;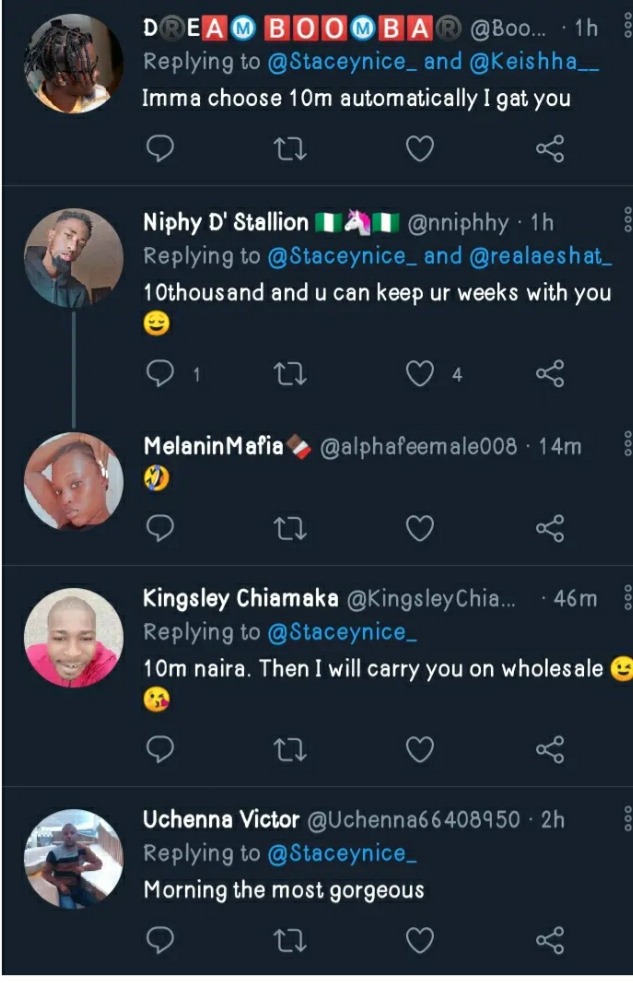 If it was you, which would you pick, the lady or the money? Drop your opinions in the comments section below. 
Content created and supplied by: ReligiousSpecial (via Opera News )