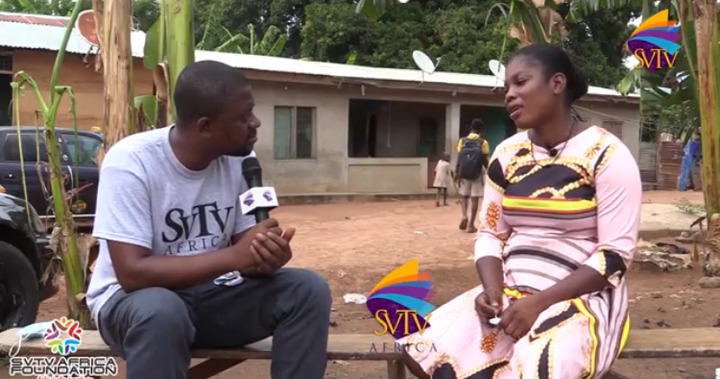 The rate at which many young and energetic men involve themselves in ungodly act to make money following pressure in town in becoming worse each and everyday. 
This mostly is as a result of how their partners treat them because they are perhaps broke and can't afford their basic needs. These lady end up putting their lives in danger as the said guy do not hesitate using them for rituals. 
Having said that, a beautiful Ghanaian lady has faced a lot in life as at age 33 and it really heart breaking listening to her story as she was being interviewed on SVTV Africa. 
According to the beautiful lady Identified as Rita, as at her age, life has never been good to her as she had to go through a lot in her marriage and personal life leading to a maltreatment she found herself in in Saudi Arabia. 
She recalled in the interview that, in 2016 after her marriage hit the rock after giving birth to three children, she had to travel to Saudi Arabia to make some money to take care of her three children abandoned by their father. 
According to her, she went through hell back in Saudi Arabia as after 1 and half year of working, she got paid for only a month before finding her way back to Ghana. 

When asked about her marriage, the lady narrated how her then husband wanted to use their firs child who is a boy for money rituals following hardship. 
According to Rita, her then husband who was a Barber one afternoon announced to her that, a friend of his wanted to help him financially by introducing him to a man who will help him go in money rituals which does not require human sacrifice.
She stated that, she didn't trust what her husband said as she told her husband that, those into money rituals introducing people into it initially inform the individuals that, it does not require human sacrifice but as you finally gets into it and time goes on, they will request for human sacrifice so he shouldn't do it.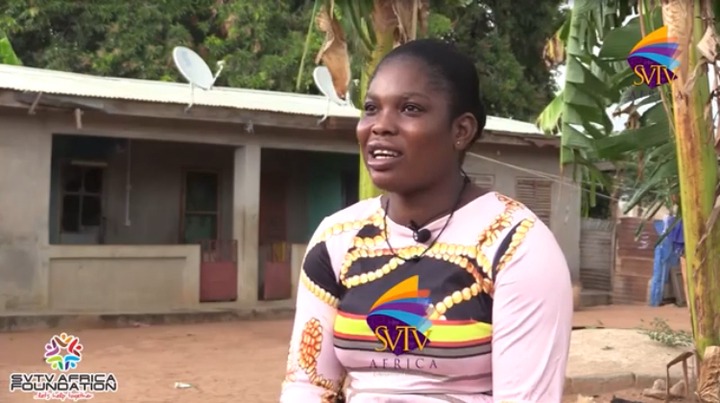 Her husband didn't buy her ideas as after she return from a funeral, she came to meet something hanged in their room and her husband told her that, he had gone for the rituals hence she shouldn't touch the thing hanging in the room cautioning her that, if she touches it and something happens to her than that's her own cup of tea. 
She however revealed that, anytime their out of the room, her husband performs his rituals by on candles and incense.
According to her, her husband uses the mat their children sleep on for his incantation and when her son started falling sick, she had to believe that her husband had used her son for the rituals so she informed her family and sought help for her sons and also end their marriage.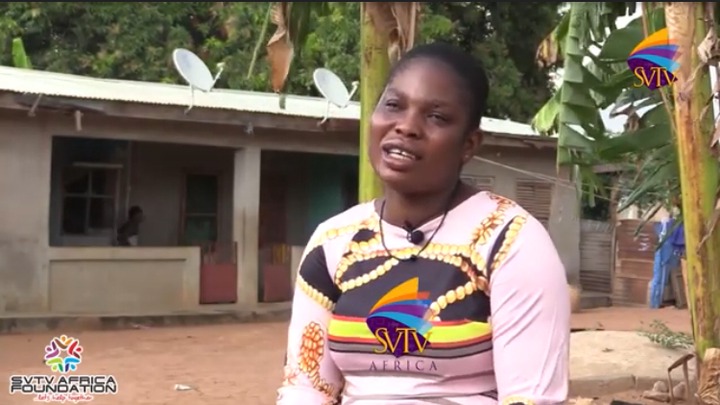 "He told me that, a friend of his has offered to help him financially through money rituals but has said that, the rituals does not require human sacrifice but rather money. 
I told him to say away from that because they will tell him that but as time goes on they will demand human sacrifice and by then, he has joined and can't do nothing about that hence I was not in support. 
I traveled for a funeral and when I return, I saw something hanged in our room and according to him it was the rituals he was talking about but asked me not to touch it since it could harm me and if I play death ear on that and touch it, I face the consequences all by myself. 
Anytime there is no one in the room, you will see him on incense and candles doing his own things. 
The mat our children were sleeping on was what he was using for his incantations so when my son started falling sick I had the feelings that it was as a result of the rituals
I decided to inform my family and sought help for my son, they asked me to divorce my husband and come home since he wasn't a good man for such act so I divorced him and took my children away." She said 
"Since then, whenever I meet him he doesn't respond to my greeting on ground that I'm a witch and doesn't want his progress in life" Rita added 
Content created and supplied by: Adepa_ (via Opera News )