It was a usual Saturday evening on United Showbiz on UTV, and Nana Asiamah Hanson, popularly known as Bulldog was speaking his mind on several topics as tabled by the host, Nana Ama Macbrown. Afia Schwarzenegger who was a panel on the show introduced the issue of Menzgold. Bulldog, who was an employee of Zylofon media, a subsidiary of Menzgold decided to take up the defence duty to speak for Menzgold. The host then asked Bulldog what will happen if the government does not pay customers of Menzgold.
"The President will not complete his second term if he does not pay the locked-up funds of Menzgold customers" Bulldog answered.
The Next morning, reports came to the effect that, the artist manager has been picked up by the Bureau of National Investigation (BNI) and taken to an unknown place. Sources say, he is still being held in custody.
The allegation is that, Bulldog's comment amounted to a threat to the President.
Before we delve into his particular case and analyse, let us take a general assessment of the concept of free speech and the thin line between speaking one's mind and a threat of harm to their fellow.
First, it is wrong to assume that freedom of speech is the right to say whatever and whenever to whomever you like. But rather, it is the right to seek, receive and impart information and ideas of all kinds, by any means.'
Freedom of expression applies to ideas of all kinds including those that may be deeply offensive. All democratic governments must be committed to this ideology.
This means that the government, if committed to freedom of speech may not jail, fine, or impose civil liability on people or organizations based on what they say or write, except in exceptional circumstances.
From this background, did Bulldog err in his commentary to warrant such a raid to his personal freedom?.
The full conversation would show, that Bulldog actually clarified what he meant by "....like the President will not finish his term in office".
According to him, they were not going to use a gun or anything to harm the President. His reference however was on the legitimate pressure and demonstration they will exert on the President, which will be massive to Such a level that, the only way out for him would be to pay them their monies.
This was stated immediately after his comments were being taken out of context by Afia Schwarzenegger.
In any case, security services go through an individual's comment and make analysis of same to come to a reasonable conclusion whether the supposed utterance constitute a real threat to whoever it is directed at. They also determine whether the said individual or group have the capacity to carry out the alleged threat.
People do talk and say all manner of things in the spur of the moment, it is not everything that a serious security service follows through.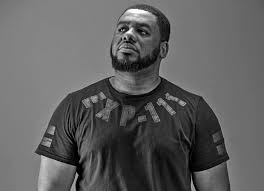 In the case of Bulldog, aside the fact that he clarified his speech and stated that he meant no harm, he as a person does not thick all the boxes of elements of a real threat. His arrest is therefore unwarranted.
It looks like more of showing him where power lies, than acting to protect the life of the President.
It is no secrete, Bulldog has been a chronic critic of the Akufo-Addo administration. He is also known to fraternise with the NDC. This is more of a political witch hunt.
Free Bulldog, now! 
Content created and supplied by: Rasgambo1 (via Opera News )