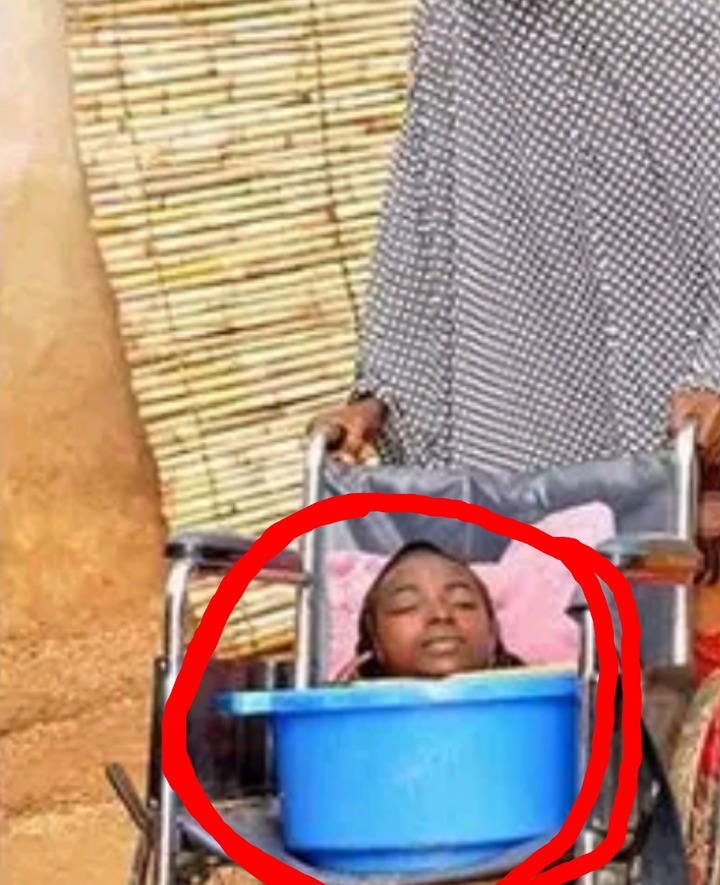 Rahma Haruna was indeed a 19-year-old Nigerian girl who, together with her brother Fahad, became popular for a controversial picture taken by photojournalist Sani Maikatanga in which she has been seen inside a bucket.
Rahma seemed to be a happy child from Kano, northern Nigeria, but she was diagnosed with an unknown disorder that meant that her body started to shrink, although her head developed to the size of a typical adolescent.
This same youngster lived in the village of Lahadin Makole, near Kano in Nigeria, with her family. She has been unable to perform fundamental tasks such as walking, crawling, or even ability to handle most things. She had to sit inside a plastic container due to massive discomfort in her limbs.
Immediately just after post made headlines, a wheelchair was provided to ease her travel by an unknown individual. Her parents claimed to have spent around 1 million naira (US$2,737.89) on medication, but some improvement in her illness has shown inadequate results.
Unfortunately, she died on Sunday 25 December 2016. Rahma's family would hold her in her bowl throughout most of her existence, with her brother Fahad taking her into Kano every day to beg for entitlements.
Feel Grateful, everytime, for the gift of health and better health.
COMMENT LIKE AND ALSO SHARE
Content created and supplied by: mCjill (via Opera News )