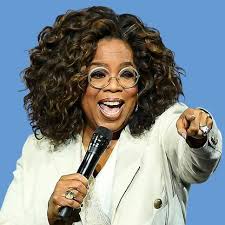 Anyone who has followed the talk show hostess throughout her years on television already knows the truth behind the fame and fortune that Oprah has come to gain for herself today. Raised in a poor family in a small town, Oprah was raped by a family member and beaten regularly. Oprah recounted one such time when she was sent outside to fetch water from the family well. She carried the bucket of water back to the house and played in it with her fingers — something her grandmother caught her doing with great displeasure.
Oprah was beaten so badly for this that it caused welts to form on her backside that bled. When they bled through her church dress later that week, she was beaten again and blamed for that. Judging from the life she lives today; most people would never have guessed that the media mogul grew up this way.
2. Halle Berry:
"Domestic violence can happen to anyone, including celebrities," said Berry. It's not an issue of class or economics, it's whether you value yourself enough to expect better treatment, she notes. The scars that came from watching her mother's abuse at the hands of her father still linger, despite Berry's extraordinary success. "I've struggled with self-worth problems. I never had to run to a shelter, but I have at times chosen the wrong partner, and I've run out the door if I suspected violence was possible," she remembers.
3. Patrick Stewart:
You'd never suspect that the distinguished, award-winning actor, Sir Patrick Stewart lived his childhood in fear of his abusive father, a World War II military hero. Stewart, who was made a knight of the Order of the British Empire by Queen Elizabeth for his contributions to acting, has said, "As a child, I witnessed his repeated violence against my mother, and the terror and misery he caused was such that, if I felt I could have succeeded, I would have killed him." Not only did Stewart feel he had nowhere to go for help as a child, he also says that the authorities often condoned the violence.
Sir Patrick is a patron of Refuge, which opened the world's first safe house for women and children escaping domestic violence in West London in 1971.
4. Rihanna: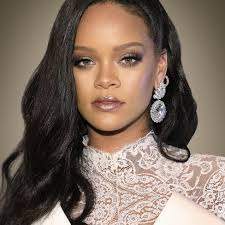 One of the most headline-generating examples of domestic violence occurred in 2009 when rap artist Chris Brown tried to push his then-girlfriend, pop diva Rihanna, out of his car. He banged her head against a passenger window and punched her repeatedly, leaving her bruised and bloodied the night before the Grammy awards. He threatened to beat her again once they got home, but Rihanna had her assistant call the police, who arrested Brown and charged him with two felonies.
But, like many victims of domestic violence, Rihanna later had a restraining order against Brown lifted, and the two briefly reconciled. "I was that girl," said Rihanna in a November 2015 story in Vanity Fair. Her emotional scars still linger. Today, Rihanna, who is currently single, says, "I'm always concerned about whether people have good or bad intentions."
5. Tyler Perry: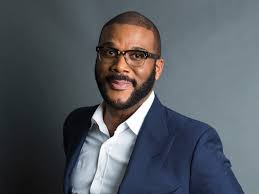 One of Hollywood's most successful Renaissance men, Tyler Perry is an entertainment empire unto himself, with hit films, plays, and a best-selling book to his credit. But he began life as Emmitt Perry Jr., a name he changed to distance him from his abusive, alcoholic father. He once described Perry Sr. as a man "whose answer to everything was to beat it out of you."But his father wasn't the only abuser in Perry's young life. He told People in 2009 that when he was 10, a friend's mother seduced him. And his grandmother bathed him in ammonia to rid him of his allergies.
To others who've endured similar abuse, Perry has a message: Learn to forgive. "I know that there are a lot of people out there with stories far worse than mine but you, too, can make it," Tyler told the magazine.
6. Christina Aguilera:
Christina Aguilera focused on Julie Andrews singing "The Sound of Music" when her brutal childhood overwhelmed her. "I felt caged by my childhood," the singer told W Magazine in 2011. "And unsafe: bad things happened in my home; there was violence." Aguilera later said that her father was physically and emotionally abusive to her throughout her childhood. She says that her relationship with her husband helped her finally break the cycle of abuse.
Aguilera has auctioned off concert tickets and memorabilia to benefit domestic violence charities, and supports the National Coalition Against Domestic Violence, Refuge, and the Women's Center and Shelter of Greater Pittsburgh, among other causes.
7. Demi Lovato
Lovato was so moved and profoundly changed by her experience being abused as a child that she even sang a song about it titled, Father, from her album, Confident. While she's never gone into detail about what kind of abuse she endured and the forms it came in, Lovato has been clear that her father suffered from mental illness. One could speculate it was the same illness she herself suffers from, bipolar disorder.
Lovato has been quoted as saying her father was incapable of being a parent. Her father, Patrick, died in 2013, and she admits she struggled a great deal with whether or not it was appropriate to open herself up to the public about what he put her through. As always though, Demi decided that the only way to remain an authentic artist was to be honest with her fans, and so she was. It must have been freeing, in a way.
8. Chris Brown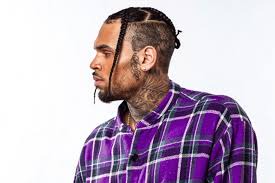 Chris Brown was charged with battery after his then-girlfriend Rhianna was hospitalized for injuries to various parts of her body. Later reports would detail that the couple got into an argument that escalated, and Brown got violent. This would mark the beginning of several public displays of Brown's temper and violent tendencies.
But where does it all come from? Children who endure domestic violence themselves are three times more likely to grow up and engage in the same behavior. Brown has spoken to the media about watching his stepfather abuse his mother for years — even well into the development of Brown's career as a recording artist. Brown has remarked how terrified he was growing up in that household and how he hates the man who hurt his mother that way still.
9. Charlize Theron:
You know her as the elegant star of many films, including her Academy Award-winning role in Monster. But you might not have known that Charlize Theron witnessed horrific episodes of domestic violence during her childhood in South Africa. During an interview with Diane Sawyer on ABC's Primetime Thursday, Theron talked about the events. Her father, Charles, was an abusive alcoholic. One night, he returned home after drinking and began shooting into the house. Theron's mother, Gerda, shot back and killed him. The attorney general ruled that the shooting was an act of self-defense, and Theron's mother was never charged. Theron told Sawyer during the interview that if she could change the past, "I would force my parents to get a divorce." Today, she is a Messenger of Peace for the United Nation.
10. Nicki Minaj:
Before she proved that starships are meant to fly, Nicki Minaj (formerly, Onika Minaj) had to find her own set of wings within a broken nest. The singer-turned-actress revealed in 2010 that her father was a violent drug addict who subjected herself and her mother to neglect, theft and even arson.
"I thought we would just be happy, but with a drug-addicted parent there is no such thing as being happy," she told Vibe Magazine. "When you have a father who is stealing your furniture and selling it so that he can buy crack, you suffer. You come home from school and your couch is gone. You're like, 'What happened?'"
Minaj, who was born in Trinidad but moved to New York at age five, reported being in constant fear that her father.
Here is how to help someone who is dealing with domestic violence:
1. Don't judge the victim (you are not in his or her situation).
2. Avoid telling the victim that he or she needs to leave; instead, discuss a safety plan.
3. Become the victim's confidante. Listen to everything they tell you. You could be a good witness later by backing up his story.
4. Assure the person that you will keep what they tell you confidential. This will help you gain his or her trust so he or she will be more likely to call you if he or she finds herself in a serious situation.
5. Talk with your primary healthcare provider.
Sources: Childhood Domestic Violence Association, Rolling Stone, CNN, Irish Examiner
Content created and supplied by: PrincessTBlog (via Opera News )
Opera News is a free to use platform and the views and opinions expressed herein are solely those of the author and do not represent, reflect or express the views of Opera News. Any/all written content and images displayed are provided by the blogger/author, appear herein as submitted by the blogger/author and are unedited by Opera News. Opera News does not consent to nor does it condone the posting of any content that violates the rights (including the copyrights) of any third party, nor content that may malign, inter alia, any religion, ethnic group, organization, gender, company, or individual. Opera News furthermore does not condone the use of our platform for the purposes encouraging/endorsing hate speech, violation of human rights and/or utterances of a defamatory nature. If the content contained herein violates any of your rights, including those of copyright, and/or violates any the above mentioned factors, you are requested to immediately notify us using via the following email address operanews-external(at)opera.com and/or report the article using the available reporting functionality built into our Platform See More