Kumkum Bhagya show host, Cynthia Tima Yeboah, popularly known as Tima Kumkum, has congratulated Royal Couture as they never disappoint.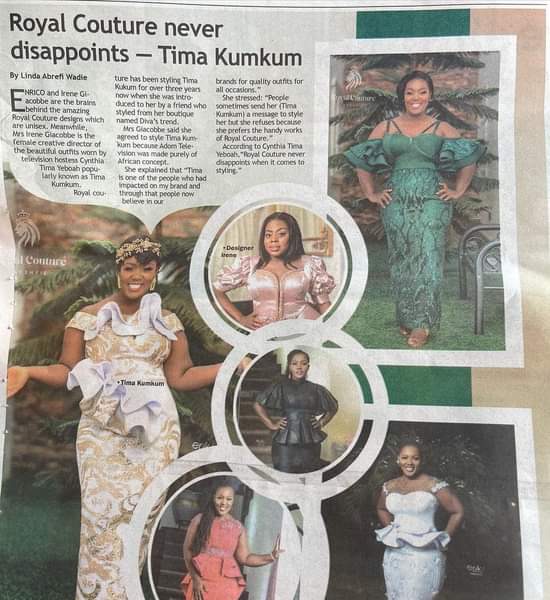 The host of the popular television series, which airs on Adom TV, Enrico and Irene Giacobbe are the brains behind the amazing Royal Couture designs which are unisex. Meanwhile, Mrs Irene Giacobbe is the female creative director of the beautiful outfits worn by television hostess Cynthia TimaYeboah popularly known as Tima Kukum.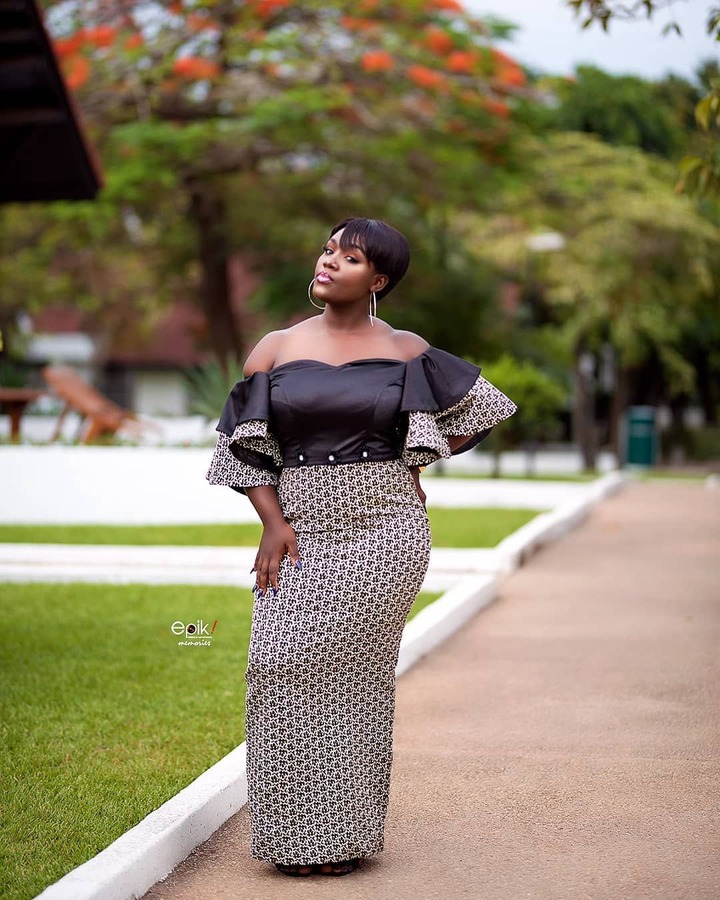 Royal couture has been styling TimaKukum for over three years now when she was introduced to her by a friend who styled from her boutique named Diva's trend.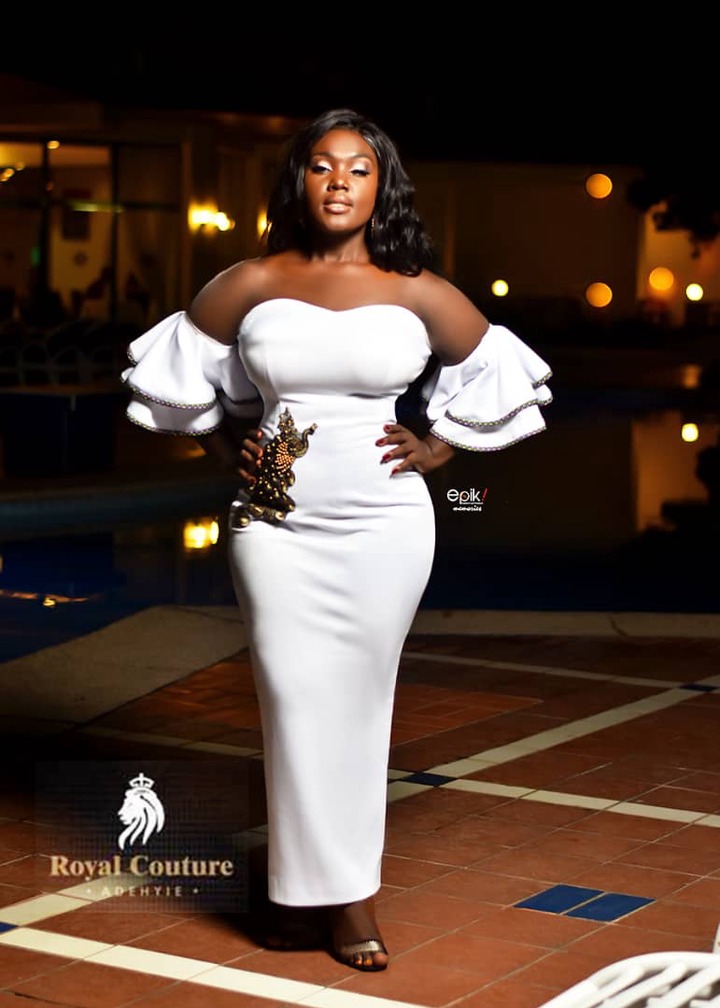 "For her television programme, Ghana Textiles Printing Company Limited (GTP) gives her the fabrics and I do the sewing. I sometimes use my own fabrics and do the sewing for her" she said.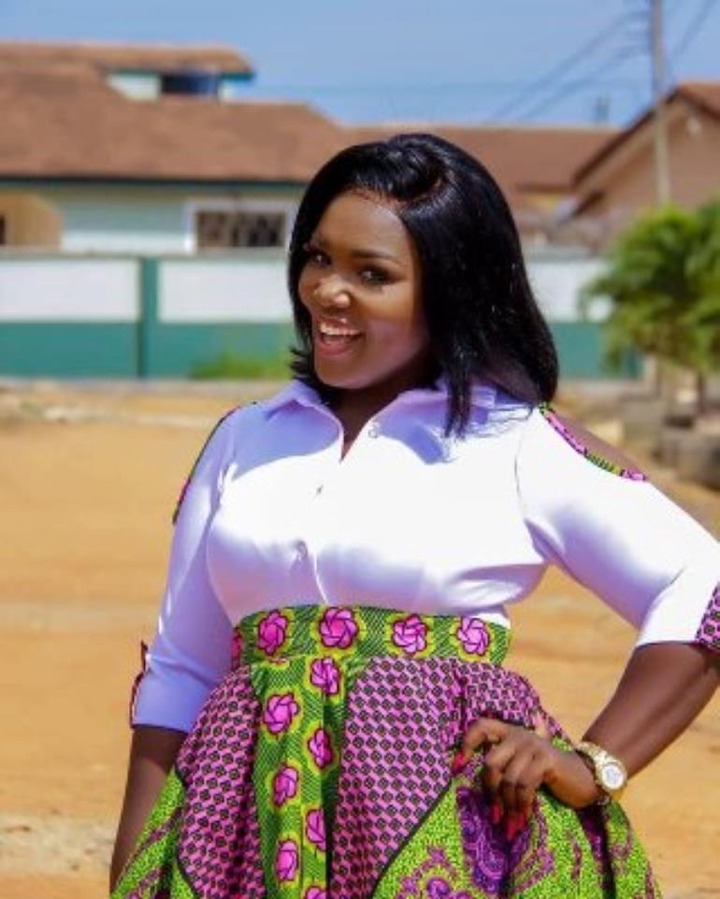 Mrs Giacobbe explained that "Tima's one of the people who had impacted on my brand and throughthat people have now believe in our brands for quality outfits for all occasions".
"People sometimes send her (TimaKukum) a message to style her but she refuses because she prefers the handy works of Royal Couture". She stressed.
According to Cynthia TimaYeboah,"Royal Couture never disappoints when it comes to styling".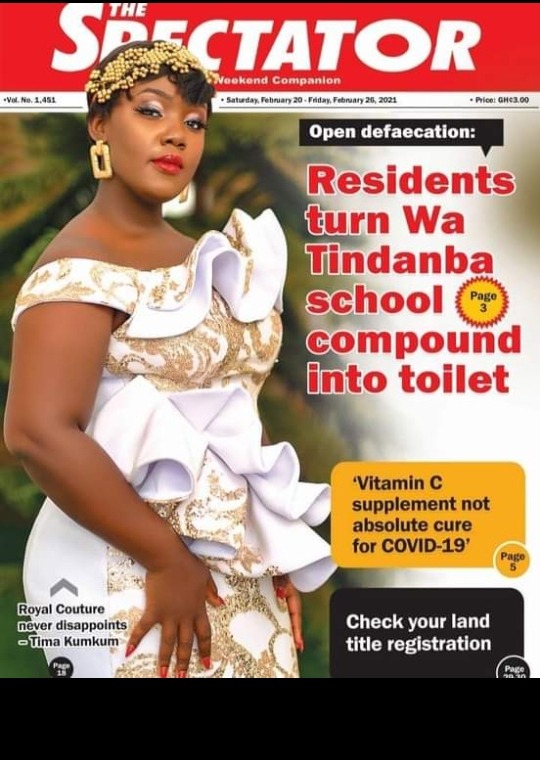 Hardworking Tima, who is also an actress, all the beutiful Ankara dresses is designed by Royal Couture.
Content created and supplied by: Blessnews.com (via Opera News )