Well established and enterprising entertainment pillar Nana Mac Brown has become n eye catchy personality with her sumptuous display of excellence and skill in delivery in her field has been presented with a worrying question.
The Mensah family is evidently one of the evied and loved couple in the country with their decency and respectful mannerisms.
The family has today posted a cozy beautiful picture on her Facebook page leaving talking Ghanaians to admire the bond and deep love between the two.
Another revelation made by an observation of a fan on several pictures of the Mensah family hinted on worrying posture.
These fan, has realized that Mr Mensah by keen observation has not been seen smiling anytime the couple took pictures together. 
They brought to the knowledge of many on how what seem like a beautiful love life of the two is filled with hidden tensions and unseen brawl. 
Can we also say it's just not his thing to be smiling in pictures?
The below mentioned a detailed account of what Ghanaians believe
Do you believe what these fans have observed?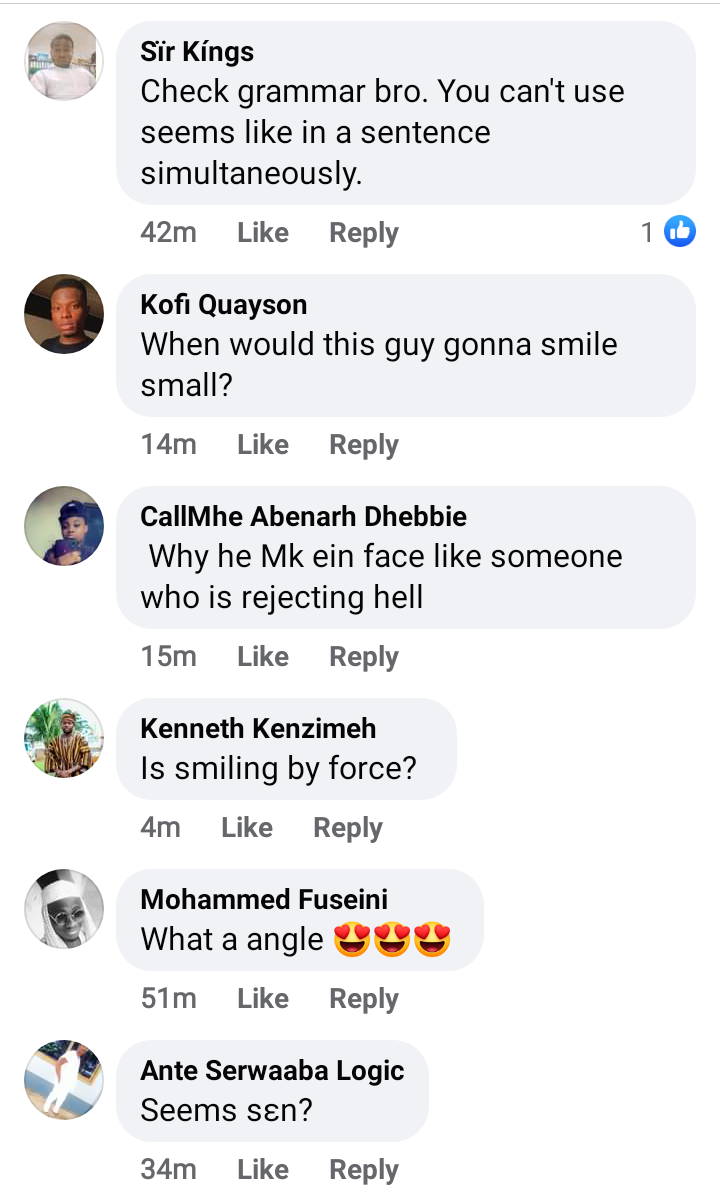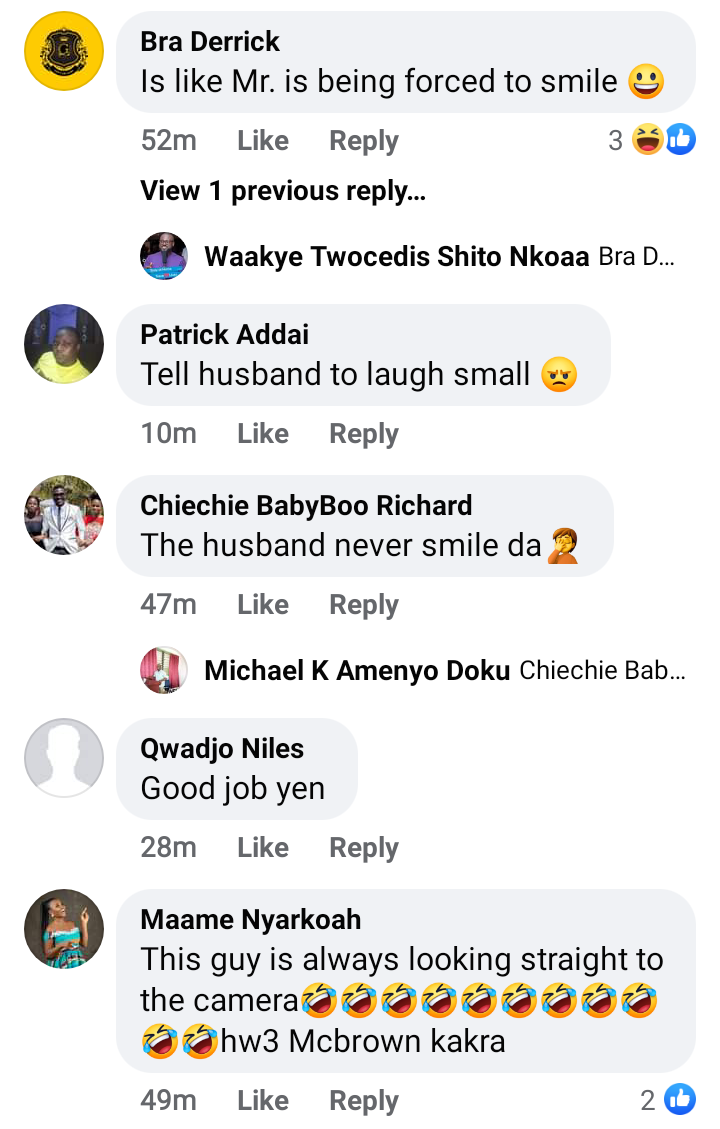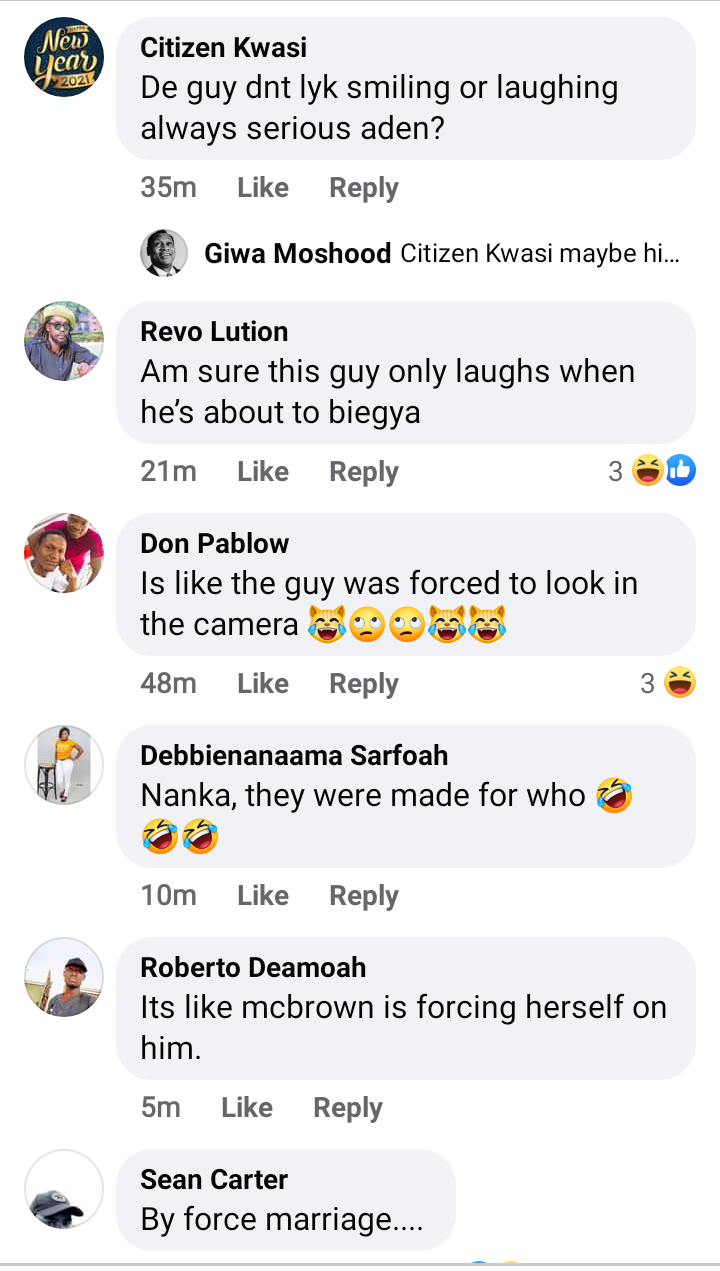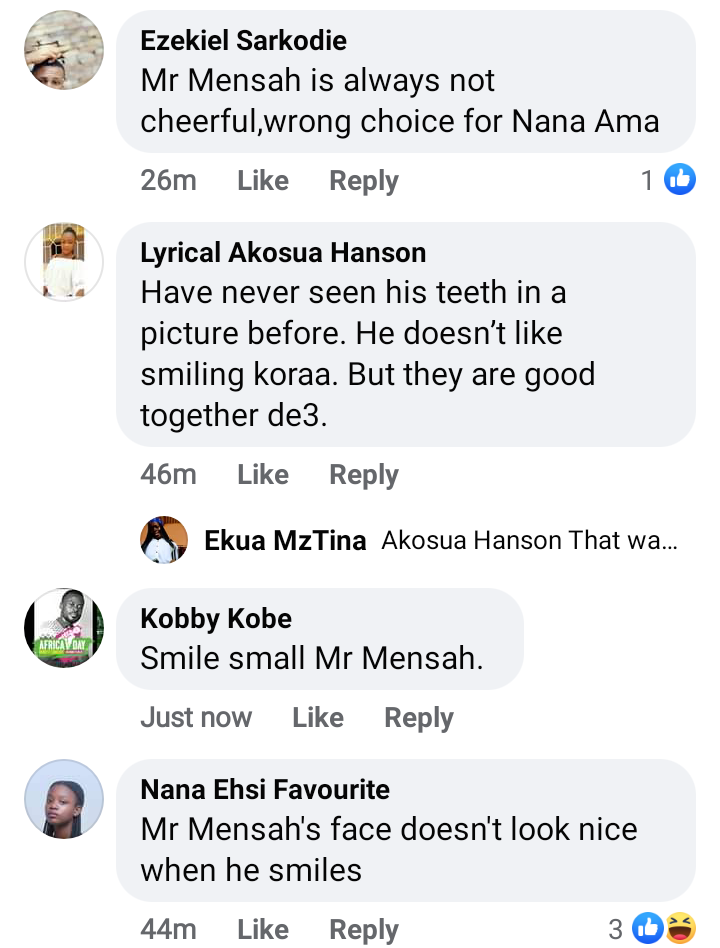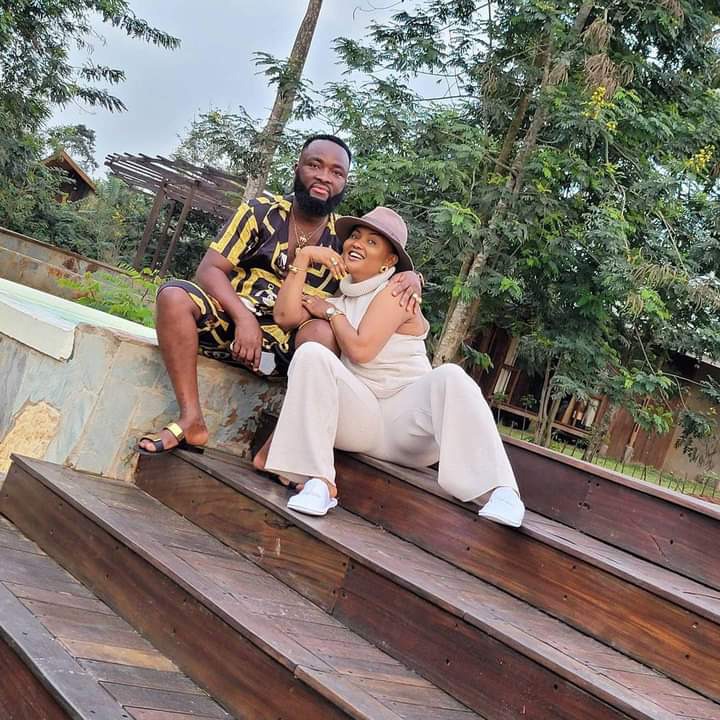 Content created and supplied by: Koinonia (via Opera News )