Tempted To Fall (episode 3) 
There's nothing more confusing and difficult than trying to overcome a temptation you secretly crave for. In as much as Vincent didn't want to commit adultery with his wife's best friend 'Dora', he secretly craved to have a taste of her. Deep down, Dora knew that his defence was weak and there were high chances of him giving in to her advances because according to Natasha's recent story of her dying marriage, they hadn't made love as a couple for months so what better time to strike than now. The mood was set that fateful afternoon but would the deed be done? Well, fingers crossed! 
After whispering those seductive words into Vincent's ears, Dora looked into his eyes and anxiously expected a reply. "This is totally wrong and I think it's best you take your leave Miss" Vincent said and tried to free himself from her grip. "Hey, don't tell me you don't want me because I know you do. Listen, let me take good care of you because I can clearly see that my friend hasn't been up to the task of late" Dora seductively said but he wasn't buying into the temptation at all. Matter of fact, he wasn't interested and wanted the home wrecker out of his house. 
The struggle to be free form Dora's grip began but it didn't seem as though she was going to let go anytime soon. In as much as Vincent secretly craved to have an affair with her, he still didn't let his heart or emotions overpower his will power and mind. At this junction, it's safe to say that he was winning the battle to overcome the temptation that was right in front of him and was a faithful husband to Natasha after all. However, it might be too early to conclude because he could snap and change anytime. Fingers crossed! 
After about 6 minutes later, Vincent finally freed himself from Dora's grip; "I want you to leave my house this very moment, I said Leave!" he flared up and this was when Dora caught the signal that he wasn't playing and truly needed her out of his house. On seeing that her evil plans was headed to the drains, she shamefully buttoned up her T-shirt, got up and headed for the door. 
As Dora got closer to the door, she shamefully looked back at Vincent who was following her behind to lock the door. She took a deep breath and said; "Please I hope this stays between us and never gets to my friend's ears?". 
On hearing that statement, Vincent looked at Dora in disgust and shook his head. "You still have the guts to refer to my wife as your friend? I mean, which friend tries to seduce and sleep with their 'supposed' best friend husband? You are a confused woman and it's not your business if I tell my wife what happened or not. Please leave my house!" he said and finally walked the home wrecker out of his house. 
If there was a way the ground could open and swallow up Dora that day, she would have loved it so as to reduce the shame she was feeling at that moment. Not in a thousand years did she ever believe that Vincent will turn down her advances. For all she knew, he was starved of intimacy and hadn't made love to his wife in months. She wondered how a man going through all that would turn down an offer like that. 
The whole situation was really annoying and disgraceful at the same time for Dora because she never expected a 'NO' from Vincent. Aside feeling bad, she was also scared of the possibility of Natasha finding out the truth of what transpired that day. At that moment, Dora wasn't too convinced that Vincent would keep their little secret. The way he discarded and walked her out from his house was enough to make the home wrecker scared. 
Due to the guilt Dora was feeling, she kept calling Natasha on the phone every now and then just to check up on her. As a person with a pure conscience and heart, Natasha didn't suspect that anything was wrong and only saw Dora's constant calls as a caring gesture; without knowing that she was calling only to see if Vincent have spilled their little secret.
While Dora was tensed all day, Natasha was home with her family. When Natasha returned home that fateful day, Vincent welcomed her with a warm hug before she went to check up on their son who was fast asleep. After checking on her son, she went back to the living room where her husband was seated. "Hey babe, when did Dora leave?" She asked, "Few hours ago, I guess" he replied. 
Deep down in Vincent's heart, he wanted to come clean and tell his wife that her friend has been making passes at him but just couldn't bring himself to actually spill the shocking revelation for reasons known to him. I bet he wasn't aware that secrecy strengthens sin or temptation. Maybe he didn't want to ruin their relationship since he knew how far they had come as friends, or maybe he secretly wanted a piece of Dora and didn't want to ruin his chances of ever getting it. There were series of thoughts in the confused man's mind but he managed to scale through that day without spilling the disheartening news to his wife. 
Days passed and Natasha was still in the dark and wasn't aware of what has been happening between her husband and best friend. At work, Dora pretended like a good friend as usual despite all the betrayals she had done in secret.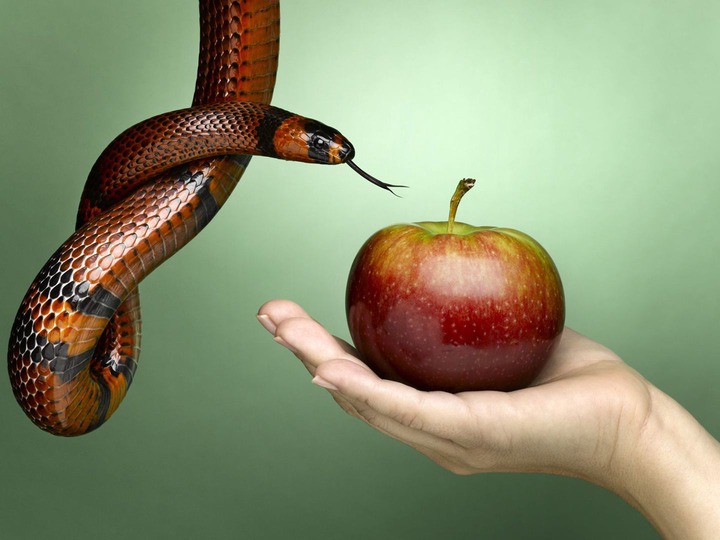 As days passed, the guilt Dora was feeling vanished and she returned back to plotting on how to get Vincent fall for her evil agenda. Due to the fact that he walked her out of the house that fateful day, she didn't want to visit Natasha's house again because she was scared of the unknown. 
It's been over two weeks since that incident happened and up until then, Vincent hadn't contacted Dora in any way. At first, she felt he would give into her advances and contact her, but all hopes died after two weeks of no contact. 
Little by little, Dora began to catch the signal that Vincent truly didn't want to have anything to do with her. It was a hard bone for her to chew but that didn't mean she was ready to back down on her quest to make Vincent hers. Just when one felt the home wrecker would take a break from her evil schemes, she proved us all wrong and took her desperation to a whole new level. 
It happened on a Saturday morning that Vincent was having a family time with his wife and son. They were in the parlour watching a movie and after a short while, Natasha got up to attend to what she was cooking in the kitchen. With wifey gone, the boys continued watching the movie. 
After about 11 minutes later, Vincent's phone beeped and he picked it up to check his notifications and found out that it was a WhatsApp message. He reluctantly opened the message and was dead drop shocked by what he saw. It was a full nude photo of Dora with just a little part of her face showing. 
At that point, Vincent's heart raced and his hormones began to play with his emotions. The picture was highly seductive and the poor starved man couldn't help but shamelessly stare at it continuously. 
Unable to hold back the burning sensation that overtook his whole body, he looked up at the ceiling, held his manhood and muttered "God please help me".
End of episode 3 😉
Stay tuned 
Written by Omar saint
Content created and supplied by: Omarsaintblogger (via Opera News )
Opera News is a free to use platform and the views and opinions expressed herein are solely those of the author and do not represent, reflect or express the views of Opera News. Any/all written content and images displayed are provided by the blogger/author, appear herein as submitted by the blogger/author and are unedited by Opera News. Opera News does not consent to nor does it condone the posting of any content that violates the rights (including the copyrights) of any third party, nor content that may malign, inter alia, any religion, ethnic group, organization, gender, company, or individual. Opera News furthermore does not condone the use of our platform for the purposes encouraging/endorsing hate speech, violation of human rights and/or utterances of a defamatory nature. If the content contained herein violates any of your rights, including those of copyright, and/or violates any the above mentioned factors, you are requested to immediately notify us using via the following email address operanews-external(at)opera.com and/or report the article using the available reporting functionality built into our Platform See More