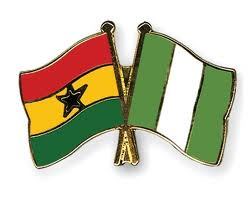 Ghanaians do not value their own so people from outside always come and copy our stuff, make it better and try to claim it. Do you remember Azonto?
Nigerians came to learn High life from us, they do it better. They did with movies too and they do it better than us and the reason is simple, they are not distracted.
They stay focused and thought of how best to improve while we on the other hand run around testing spirits the moment we hear of one. We don't value what we have. How can Fela learn from us yet be revered all over the world than our own? Consistency and self believe which we lack.
In fact, to be fair, Kumawood producers were the ones holding the fort. Their movies were Original.
Miracle Films did great Nigerian collaborations, made realistic stories and casted better actors till Venus came in with the Slay movies with no sensible theme just girls fighting over boys, guns, and even royal stories copied from   Nigerians with no correlation to our culture. 
We gradually shifted from telling realistic stories we all could relate to to doing just themeless glamour movies and we all know where that has led us. They have finally collapsed the movie industry with their biases and nonsense. 
At least, Mercy Asiedu and the others are still doing realistic stories to promote our culture. 
Today, you will find Ghanaian cloth sellers comfortable using Ankara than ntoma or any of the local names. We have borrowed even the Nigerian traditional marriage concept. We are so quick to throw ours away and cling to those who value theirs.
We are a confused people with no identity reason we will always grow in circles.
Content created and supplied by: EllenRichie (via Opera News )