Apostle Joshua Selman Nimmak is a RARE KIND of man of God! If you have not heard him teach, you are missing a lot! He teaches with such authority and truth. He tells his listeners the entire truth, no matter how hard it can hurt.
For instance, he teaches that, God can call you to ministry and you can fail miserably, be poor and even be killed by some witch, all because, after the call of God, there is a part where you can and must play to have dominion that, even God will not want to shortchange you.
He calls that TRACK RECORD! In fact, his life is a record of what he teaches. As a young poor man, who was going no where, he took time, in pains to wait on God in prayer in a way, only 000.1% of believers will do and it has paid off.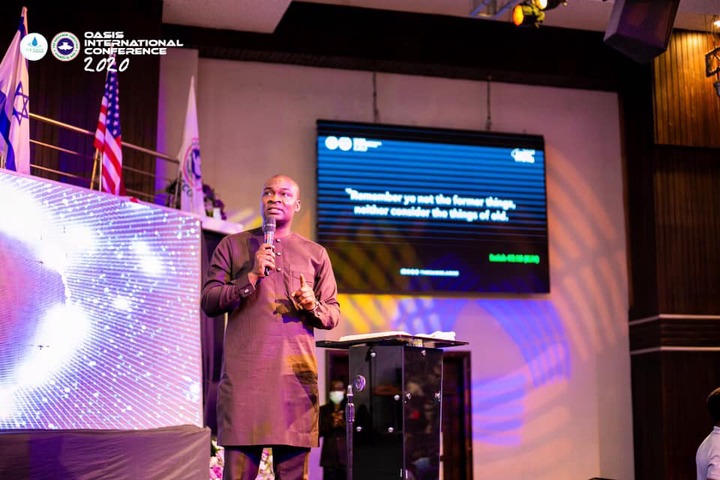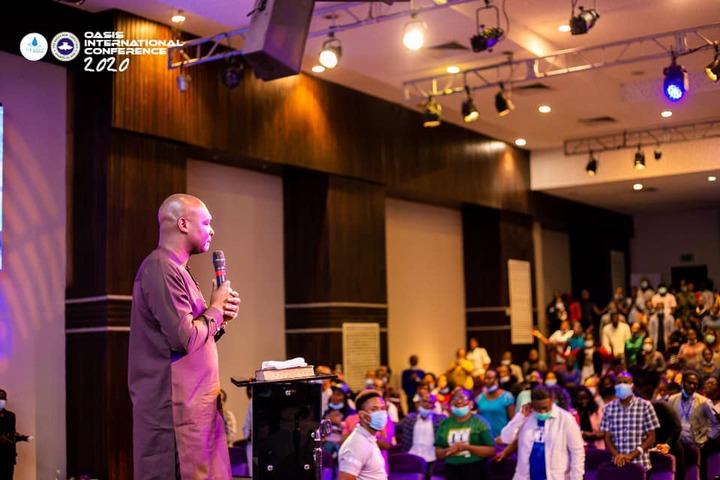 Today, his physical meetings seat thousands. It is broadcast on Mixlr and one can see at most another close to 1million people listening in live, on that audio streaming platform. Immediately after the service, it is uploaded online and withing 48hrs, it is hard to download because, some 2million people are busy doing so and hence, the network is largely jammed for many others.
As a conference speaker, he has visited several countries. And when he shows up, trust that, the venue will need overflows. He has passed the place of showing off, as he means business of impacting the nation's in a real way, in real time.First time listeners may be offended as one may take the statements as pride, but upon sober reflections, one will realize that, all he says is the truth in simple words, no massaging the facts.
His major focus in life and ministry is to call believers to prayer and many attest that, prayer is really not a non-working strategy giving by God, but a force that can be trusted any day, if we will choose to be consistent in its practice. In fact, for more than a decade now, he spends at least 6hours praying daily!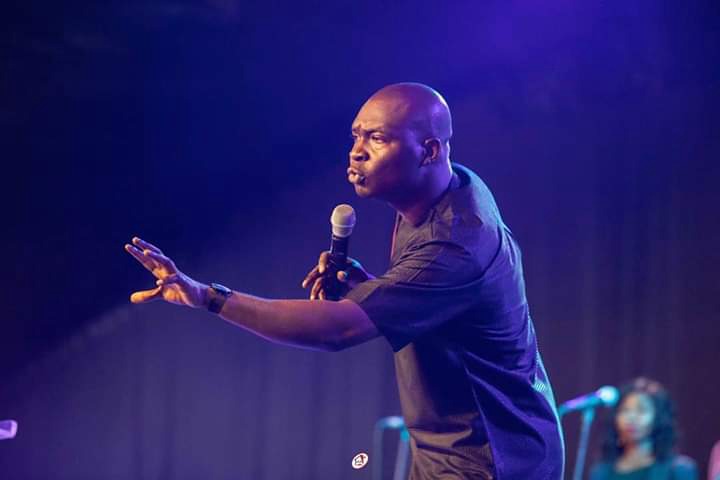 He insists, he will not change those sacred moments for a billion dollars cash. Do search for his message on YouTube and your life will be challenged for ever.
Joshua Selman Nimmak (born 25 June 1980), also known as Apostle Joshua Selman is Nigerian Gospel minister and televangelist. He is the founder and senior pastor of the Eternity Network International – ENI, also called Koinonia, a Gospel fellowship in Samaru, Zaria, Kaduna State, Nigeria.
Selman began his Christian ministry as a preacher to student congregations while in campus alongside friends at various gatherings they get invited to. He afterwards founded Eternity Network International – ENI, commonly called Koinonia, created to impact lives by way of worship and studying the Word of God. He was listed by YNaija in December 2018 and April 2020 as one of the 100 most influential Christian ministers in Nigeria.
His many publications availlable online and on amazon includes, The Four Dimensions of Encounters (2020), Why Revivals Die (2020)[4], The Laws of Favour (2020)[5], The Ministry of the Blood (2020)[6], Why Revivals Die (2020), Knowing God Experiencially (2020), Victory Over the Spirit of Death (2020), The Biblical Keys to Longevity (2020), Come Up Hither 1 & 2 (2020), Law of an Encounter (2020), Dynamics of Spiritual Power (2020), Ancient Secret of Power and Relevance (2020), Your Light Has Come (2020), How to Get God's Presence (2020), Maximizing Personal Retreats (2020), For Your Glory (2020), Kingdom Economics (2020), A Reminder of His Wonder Working Power (2020), Confronting the Errors of Darkness (2020), Requirement for a Glorious Relationship/Marriage (2020), How to Gain Spiritual Stature (2020), How to Experience God's Glory (2020), The Ministry of the Holy Spirit (2020), Initiation of the Holy Spirit (2020), The Mandate of the Anointing (2020), Contending for Kingdom Relevance (2020), Four Major Spiritual Laws of Breakthrough (2020), The Mysteries of Enouch and Elijah (2020), Doing Business with God (2020), Love Never Fails (2020) and the following:
Kingdom Strategies Unstoppable for Growth (2020)
Contending for Kingdom Relevance (2020)
Breaking Financial Hardship (2020)
The Ancient Patterns (2020)
The Mystery of Altars and Foundation (2020)[7]
How to Operate in the Power of Jesus (2020)
Three Great Errors in the Body of Christ (2020)
How to be Anointed by God (2020)
Prophetic Utterances (2020)
Activating All Spiritual Blessings (2020)
Knowing God with Results to Show for It (2020)
Manifestation of Sons of God (2020)
Content created and supplied by: MrsBabie (via Opera News )