One should always try to be watchful of ones surrounding because leaving in dangerous surroundings may terminate one's life early. And that is why we must try everything in our capacity to make sure that we all live in a conducive environment that is safe for us to live in.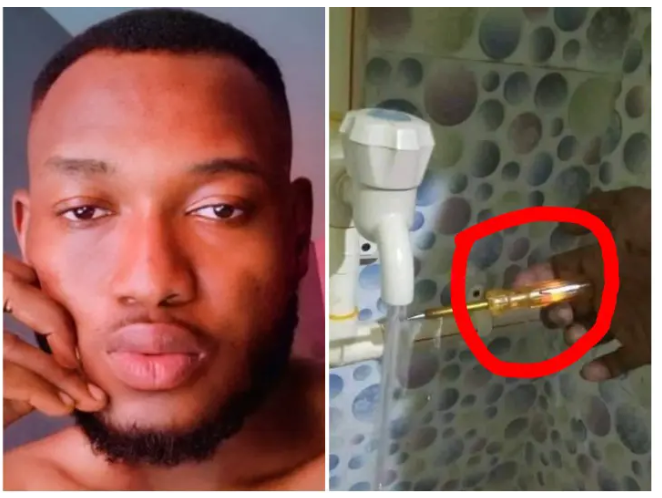 A man who goes by the Twitter handler I plug China revealed via a picture of a life-threatening fault he discovered in his apartment. And the picture posted by the man on social media suggested that the water supply into his house has live electricity flow in it and this was discovered by him after he used a tester in the pictures posted by him.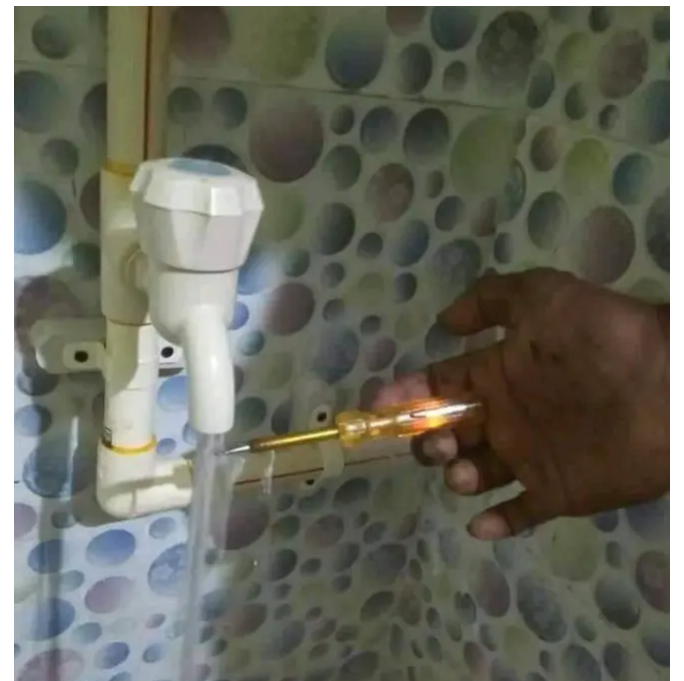 And this could be dangerous for everyone who lived in the house because they could be electrocuted due to the leakage of electricity flow in the apartment. And he also posted a question by asking that should he leave the house.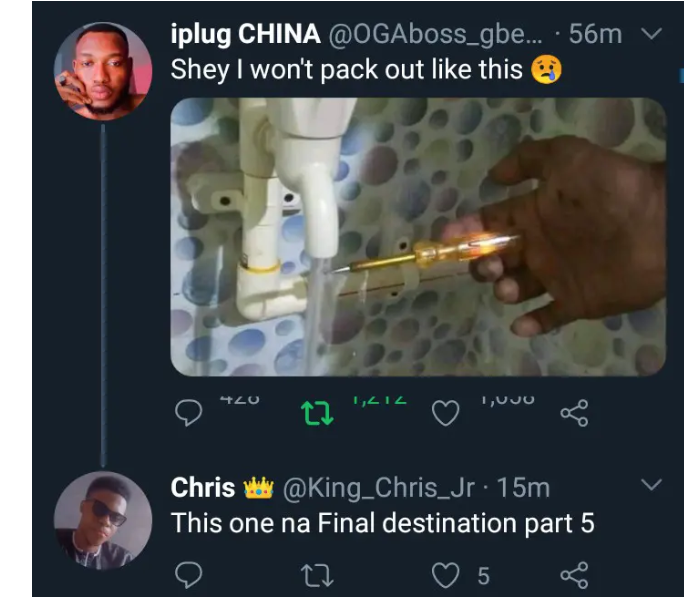 However, my own advice to that man is that instead of him leaving the house he should quickly fix the problem by calling a good electrician to look for the problem.
Here are people reactions to the picture posted by the man
Let hear your thoughts in the comments section below
Content created and supplied by: Safetyblog (via Opera News )