Renowned Tv manager Nana Aba Anamoah has leaked a conversation she had with her colleague Serwaa Amihere.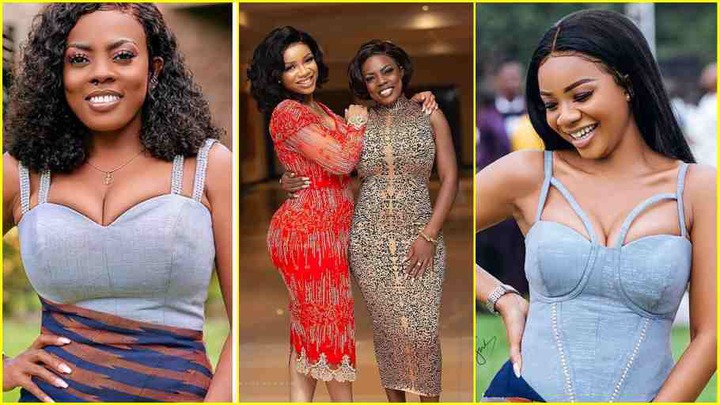 Nana Aba Anamoah was seen reacting angrily to Serwaa Amihere's messages in the leaked conversation. As a good friend Serwaa Amihere could only ask the problem her colleague was facing. And offer help if possible.
The Ghone tv manager responded that her angry behavior portrayed towards her colleague is because of hunger. Nana Aba Anamoah quoted that a hungry man is an angry man. Hence she would need food to calm down.
Serwaa Amihere messaged her back saying the only food she could offer is a nutritious breast milk. However, Nana Aba Anamoah wasn't pleased with the joke. Nana Aba Anamoah said if she starves to death Serwaa Amihere shouldn't attend her funeral. Else she will wake up and slap her.
Check out a summary of Nana Aba Anamoah and Serwaa Amihere's conversation below.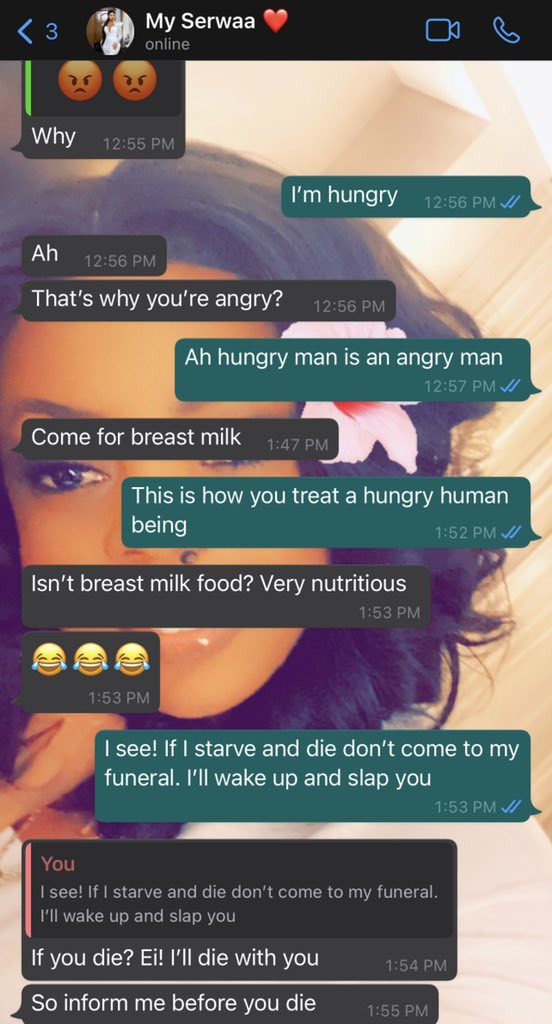 Content created and supplied by: InnocentNewsGh (via Opera News )