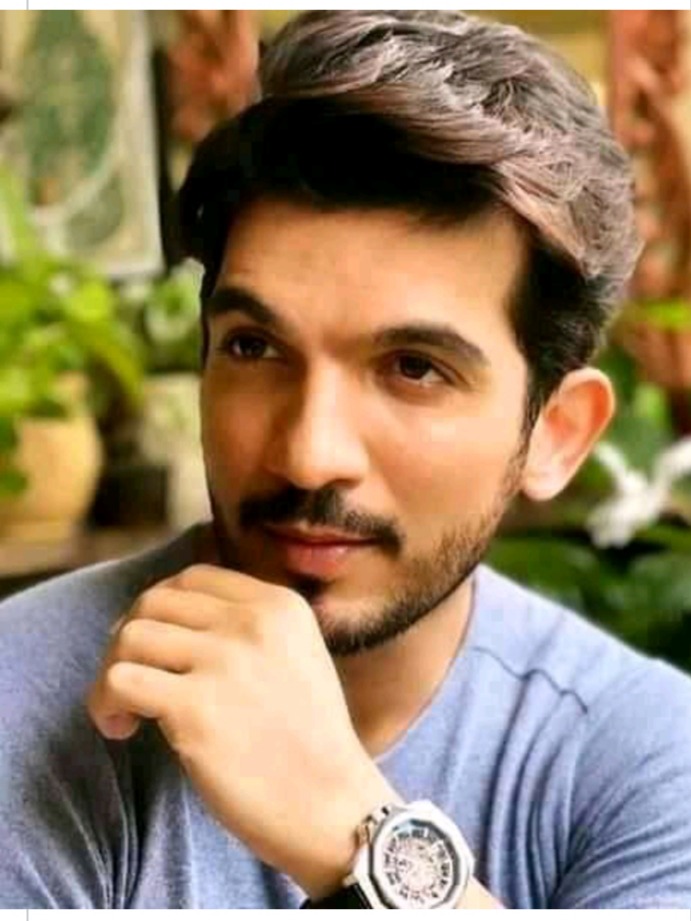 Pam asks Sanjana why did she not impress Dadi till now. Chanchal asks Rajeev why did Naina refuse to property. She dreams to rule over Mehras. Sudha says everyone like Naina, she is a diamond. Daid says yes, so Naina and Veer will marry day after tomorrow. They all get shocked. Chanchal and Rajeev smile. Dadi asks Naina does she have any objection. Rajeev says no way. Dadi says prepare for the celebrations.
Everyone congratulate Veer. Raghav sees Sanjana crying and goes. Veer asks Sudha have you gone mad, what did you do. Pam asks what about our deal, you took Dadi's side. Sudha says we managed the matter, we will do something. She says Dadi was giving property to Naina, you are still owner Veer, we have no option, marry Naina. Veer refuses.
Sudha acts sweet to Dadi and praises Dadi. Dadi says when I met Naina in hospital for the first time, I liked it, thanks to Chanchal who got hit by Veer's car. Chanchal jokes. Raghav gives tissues to Sanjana. He goes out and cries. Naina asks what happened. He says I m fine, I will drop you home. She gives him tissues. He says I felt bad seeing Sanjana crying, her heart broke and I got ache, she has Veer in heart, Veer is so amazing. She says why is Veer not with Sanjana. He says he dislikes Sanjana and runs away from her, life is strange, we don't get one we love. She says sometimes heart break is good when it happens on time, maybe Sanjana will see you that her friend is her love, just be there for her, maybe you can't see what I can see, you are a really nice guy, you have good heart, anyone will live to stay in your big heart. He thanks her for her words and saying yes for marriage.
She says how could I say no, when Veer said about prenup. I felt bad, but if I have to spend life with Veer, I have to understand him and learn how to deal with others, he is young and manages business pressure, he has to prove himself to Dadi, its not easy, then his marriage is fixed with a girl whom he does not know, even then Veer is trying by sending me flowers and letters, you have shown me that Veer is good, thanks for explaining me. She goes to bonfire and asks him to come. Kal ho na ho………………..plays……………. They smile.
Its morning, Raghav runs after Veer, while Veer is cycling. He asks what do you want, you know the girl's intentions who is after your money, how did you do mistake in understanding Naina, she is not like other girls, why did you ask her to sign prenup on first date, I will always support you, so I have sent sorry message and flowers, I think you are not interested in this relation, refuse it, don't play with her emotions, atleast talk to Naina, share feelings with her, else I have to tell everything to Dadi, she thinks a lot for family, I will do what is right for family, talk to Naina once, everything will be fine.
Sudha and Pam have a talk about Veer's marriage. Naina goes to meet Veer. He says I m very sorry, I wanted to just check, you were left by someone dear, no girl has spoke to me rudely, everything was fake, they have just seen my money and surname, I could not believe this caring and real relation, I treated you as other girls, but you have impressed me by rejecting everything when Dadi wanted to give you property, I said myself that this is the girl who should be in my life, you opened my eyes, now everything will get fine, believe me, so I called you here to apologize, I m really very sorry, please forgive me. She says its okay, I have forgiven you. He thanks her. Veer thinks to do something.
Pam sees the jewelry and is angry as its all going to Naina. Sanjana comes and argues. She says I would have done something to get Veer. Pam says its just 24 hours, do anything, don't think I will come to your rescue. Sanjana says you think it all got over, I did not do anything, I followed you, now I will manage. She looks at the jewelry........
Chanchal welcoming everyone in the sangeet. She says we will celebrate this in Indian way by singing by saying bad things to the groom's family. Dadi tells Pam that this is old ritual, just see it. Chanchal asks Pam to come and starts with her. She tells Pam is old and still acts young. Pam gets annoyed. Chanchal says we are just joking, don't get angry, its introduction. Chanchal says now, we will get Veer's mum Sudha. Dadi, Naina and Raghav smile. Raghav compliments Naina. She also compliments him. They smile.
Rajeev asks Chanchal not to do this. Chanchal says don't stop me, let frustration come out, none can stop me. Asha tells Amit's mum that Naina's life settled after Amit left her, after her heart break, she got a loving guy, tell Amit that I will pray for him, as Naina has become lucky because of him, the guy is very rich, he is the heir. Amit's mum gets angry and says I m happy. Asha feeds her sweets and says whatever happens is for good, thanks. Chanchal tells about Dadi. Everyone clap. Sanjana comes near Veer. He goes to his room. Sanjana comes there and gets close to him. She says you were getting bored sitting outside. Dadi says where did Veer go and looks for him. Sanjana says sangeet is boring and is for old people, did you celebrate your bachelors.
Veer asks what do you mean. Sanjana says will you say sad bye to bachelorhood, we both know I can make your last bachelor night colorful. Veer gets close to Sanjana. Dadi comes inside the room and gets the cat. She says they keep windows open and shuts it. She calls out Veer. Veer gets shocked. Sanjana hides. Dadi asks Veer why did you come leaving sangeet. He says I had headache. Dadi asks him to take it easy and come, else guests will feel abnormal. He says fine, I will freshen up and come, maybe there is cat here, come. Sanjana runs from window. Raghav asks what are you doing here.
Sanjana says I was finding you. He asks why. She says I felt bad for you, so I wanted to meet you. He says nice, but why. She falls over him. He holds her. She flirts with him. She says I wanted to give you something, I wanted to do something. He asks what. She says dance, will you dance with me. Dadi gives Naina's hand in Veer's hand and says now they will dance. Everyone clap. Naina says I m really sorry Veer, but I don't know dance. He says its okay, I m here, I will manage everything, come. They dance. Sanjana dances with Raghav. Khamoshiyan……plays………. Naina looks at Veer. Dadi gets a call and goes out. She sees Raghav with Sanjana. Dadi shouts Raghav.
Sanjana sees Dadi and leaves. Dadi slaps Raghav and says I had trust on you, which many people tried to break, I stood by you, you broke trust easily today. Dadi and Raghav cry. Dadi asks did we give these values to you, look at me, did you not get shame, stop acting sincere, show your truth that you don't love and respect us, its all fake, I can't bear it more, leave from this house, pack your bags, don't show your face in Veer's marriage, get out. She goes. Naina looks for Raghav. She calls Raghav. He cries and packs his bags. He keeps the family pic.
Pam and Balraj come there. Raghav asks you, I did the packing, I m leaving in some time. Pam checks his bag. Raghav says I have kept the files ready, I have sent report. Pam asks about her earrings and says I gave it to you to keep in safety deposit. Raghav says no, I did not see it. Pam says I thought you are taking it along. Raghav asks her to check other bag. She says no need, its just earrings, you served us, keep it, it maybe of some use, think its last charity from us, come Balraj, we have much work. They leave. He cries.
Sudha shows the sherwanis to Veer. Veer throws clothes and asks whats wrong with you, I m your son, I did what you said, I met Naina and took her on date, I m marrying her now, just because of you, what will I do now, you can't do anything. Sudha asks what option did I have, I have tried, now marry as Dadi says, when fate does not support, agree to fate, do marriage and then do what you want, you don't have to worry, you have no option than wearing this sherwani, just wear it. She goes. He shouts no, enough is enough, I will just think about myself now.
Dadi is on call and thanks someone for help. Her son says you look young even when new bahu did not come. Dadi says I arranged a surprise for Naina. Pam asks why, whats the surprise. Dadi says its a surprise, you see in some time. Balraj says what will Dadi do now. Pam says Sanjana said right, this marriage is not over till its over. Pam asks Veer where is he going, I would have not married this way, anyways you feel I don't care for you, I m worry for you so I m here, I guess you don't trust me.
He asks her to say. She asks him to run away, you think you will marry Naina and sideline her, Dadi will not let this happen, you have to be scared of Dadi and keep marriage all the life, Dadi has kept surprise for Naina ready, think well, else you won't get your choice of wife and money, I can't understand why Sudha thinks of herself, she is sacrificing her, I would have done same with Shaurya, please agree to me and run away. She goes.
Content created and supplied by: KOB/MOB (via Opera News )
Opera News is a free to use platform and the views and opinions expressed herein are solely those of the author and do not represent, reflect or express the views of Opera News. Any/all written content and images displayed are provided by the blogger/author, appear herein as submitted by the blogger/author and are unedited by Opera News. Opera News does not consent to nor does it condone the posting of any content that violates the rights (including the copyrights) of any third party, nor content that may malign, inter alia, any religion, ethnic group, organization, gender, company, or individual. Opera News furthermore does not condone the use of our platform for the purposes encouraging/endorsing hate speech, violation of human rights and/or utterances of a defamatory nature. If the content contained herein violates any of your rights, including those of copyright, and/or violates any the above mentioned factors, you are requested to immediately notify us using via the following email address operanews-external(at)opera.com and/or report the article using the available reporting functionality built into our Platform See More