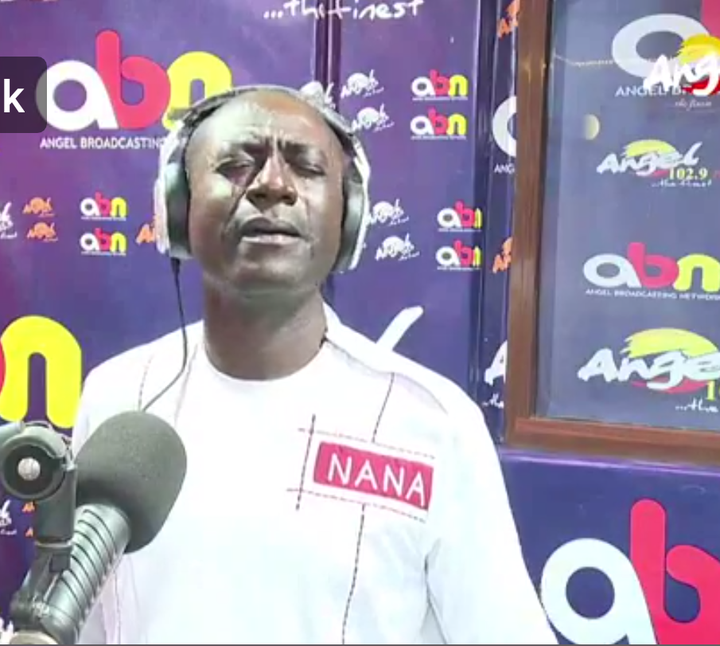 Captain Smart is well known in the media circles. He is now the host of Anopa B)fo) show on Angel Tv.
As usual Captain Smart will never let it go when he sees something going wrong in the country or won't say anything.
Together with his co- hosts Yaa Kyeraa and Kwabena talked about the situation happening now in Manhyia Government Hospital. Mothers with their new borns sleeping on the bare floor. Reason being that there are no beds and mattresses.
This was so serious that Captain Smart became speechless and wept live on the show.
He went on to say that he has witnessed beds getting destroyed at ports due to unavailable funds from the state to have these beds cleared. He explained that these are beds that was bought singlehandedly by someone who have the country at heart.
Captain Smart went on to ask if those in position to help solve these problems never thought of they getting one day and even if they would be flyed abroad, they would at least be sent to these hospitals for first aid before.
One of his co- host was bitter and asked if its because they send their relatives to a private hospital and that do not see mothers with their day old babies sleeep on the floor after delivery.
Content created and supplied by: [email protected] (via Opera News )