Even when the behaviour is poor some men cannot fight with their mates outside but when they come back home they will turn their house into boxing ground. As a man when you realise that your wife say what will get you angry that will involve boxing please take your shirt drive out of the house for that night.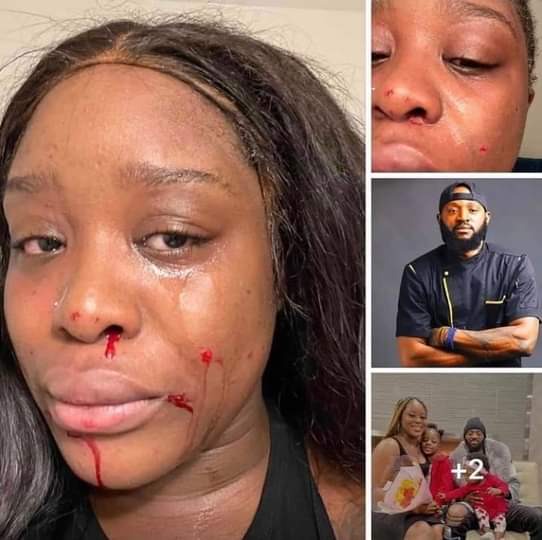 A Facebook user identified as "BBNaija Mercy Eke a.k.a Lambo" shared the sad news on the platform alongside photos of a woman beaten by her husband
According to Lambo, "dear women, please your lives are important, don't wait till you are killed".
She said; "This is what my man did to me. This is not his first or second time. I am tired of protecting someone who doesn't protect me. I am leaving this relationship".
Following after this was shared on social media, Fans reacted by saying please do we know actually what happened. If a lady slaps a man first, then what do you expect him to do, or even insult him. Well no matter what you did to your man he doesn't have any right to beat you because I know sometimes women can go overboard but that doesn't warrat him to beat you.
Below is the reaction of some social media users reacting to the scene.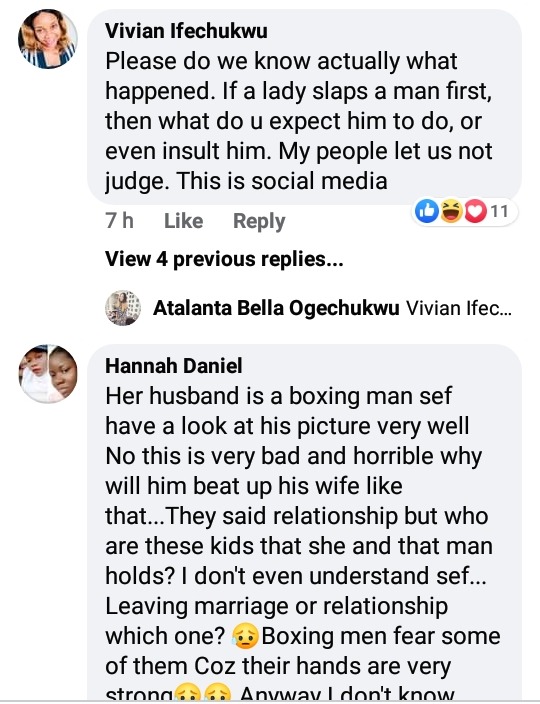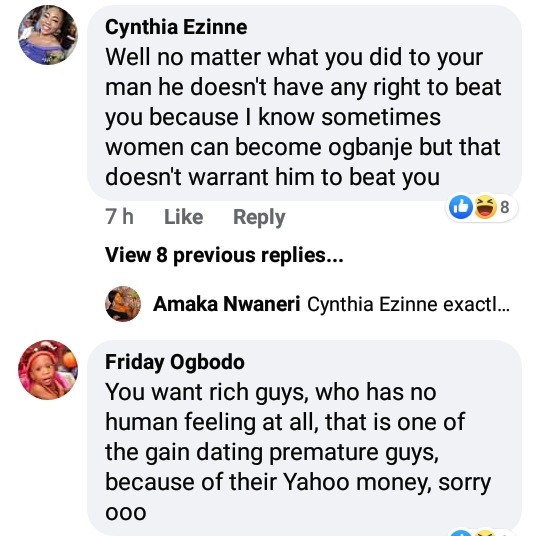 Content created and supplied by: Blessnews.com (via Opera News )