How time flies. Just a few years back, one major name that almost always came up when it came to hosting of major events in Accra was Bola Ray. From his days on radio from Joy FM to Starr FM, he was in a world or level of his own. His love for Ghanaian music has never been in doubt. He is believed to be one of the personalities who really pushed the Hip-Life music genre in the country at the point where it was then emerging and did not enjoy the patronage and acceptance that it enjoys now. He still does his best and continues to have a keen interest in Ghanaian music.
It was his time as co-host of 'Music Music' on TV3 that the program enjoyed the greatest of patronage and following. People could not wait for Saturday evenings to see Bola and his co-host engaging the audience and ending it with his signature call,"Bola Ray, s.k.a Bolas".
Just around the time, the hottest artiste in the country was arguably 'Batman' now Samini. He was on almost every bill, every collaboration and all over. It was an era where there was a lot of singing and rap. Social media was not very popular then, for that reason, interaction with such celebrities was rare.
As a result, fun lovers spared no opportunity which afforded them a chance to meet such personalities.
Posted in this article is an old picture of these two greats. It shows Bola hosting a show that 'Batman' performed at.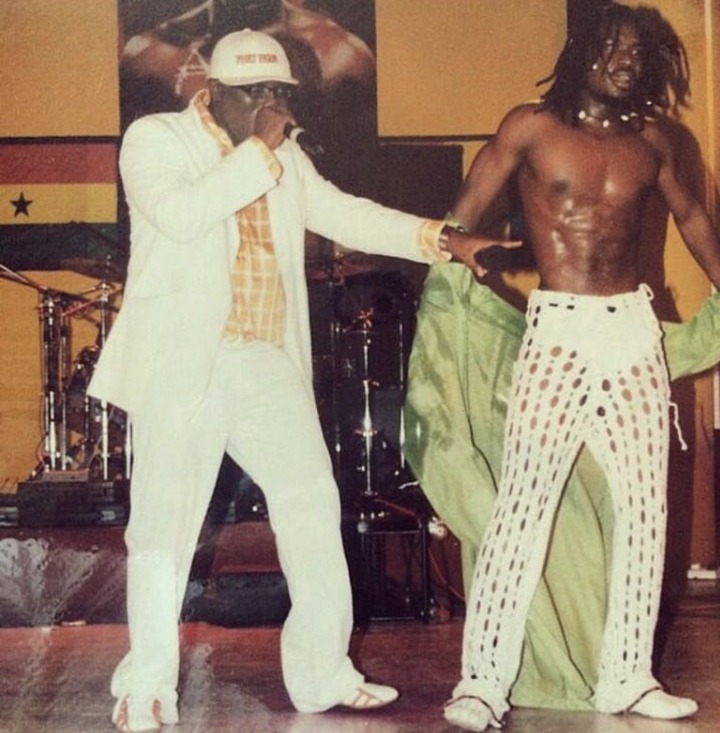 Gone are the days!
Content created and supplied by: Fruit4taught (via Opera News )