It's sad to think of what the world has become of today. Some people can no longer understand or respect the important of settling matters amicably, and the only language they understand is aggression wherever something goes wrong.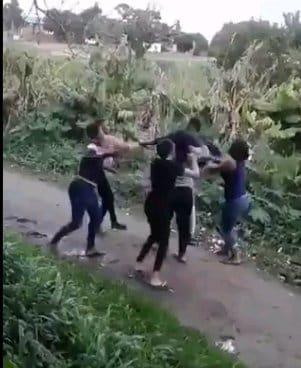 There was recently this video of ladies that went viral on social media and surprised people alot. It's funny to imagine what the young man did to deserve this cruel treatment from the ladies, but irrespective of what he might have done this is totally unacceptable.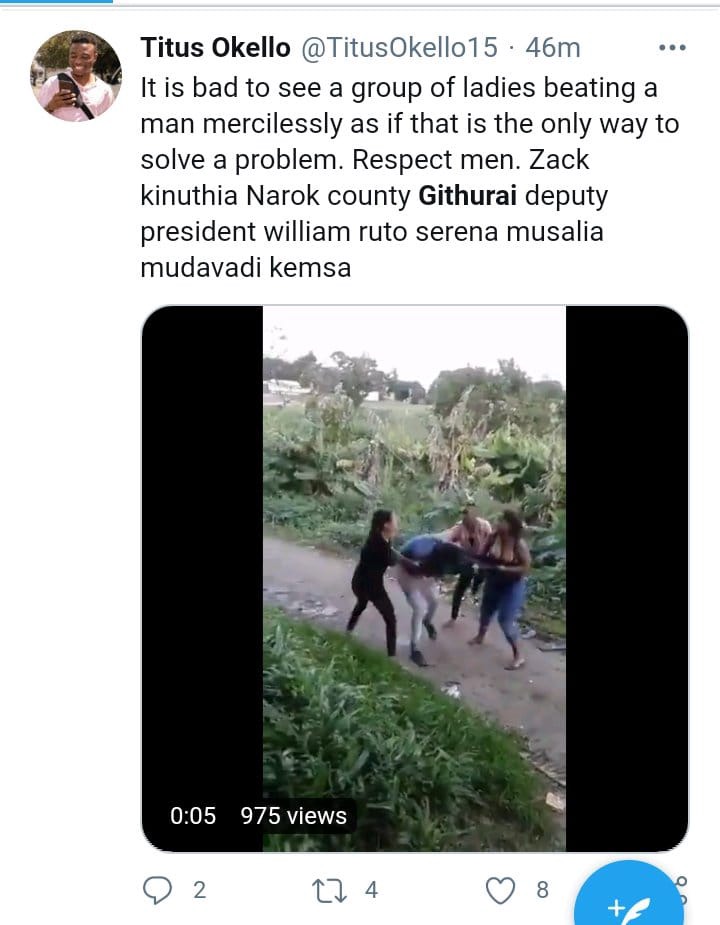 It's a big surprise to see a group of ladies beaten up grown up man like this in the bush, it was reported that the man had rift with one of the ladies so she set him up and decided to invite her friends to beat him up in the bush.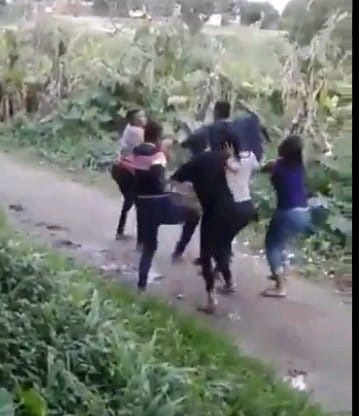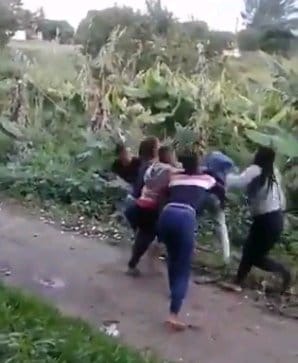 The man in question can be seen in the picture trying to escape from the ladies but he couldn't because he was overpowered by them, fighting in public places has now become the new norm and people are no more ashamed of themselves.
Content created and supplied by: Brilliant_Yadah (via Opera News )