There seems to be misunderstanding in the Ghana Entertainment industry at the moment with alot of beef in the last 24 hours,first was Stonebwoy and charter house, then Shatta Wale and Yaa Pono which we all know is just for hype.
As we thought we have had enough of this misunderstanding among entertainers in the country, Afia Schwarzenegger and Mzbel comes to the scene.
We all know the two had their differences because of some issue some years back and were no in talking terms. Abeiku Santana on one of his shows decided to settle the case between the two, so called the two on air.
Afia Schwarzenegger was willing to forget about everything and start everything new but Mzbel upon hearing the voice of Afia Schwarzenegger put the call on hold and later disconnected it.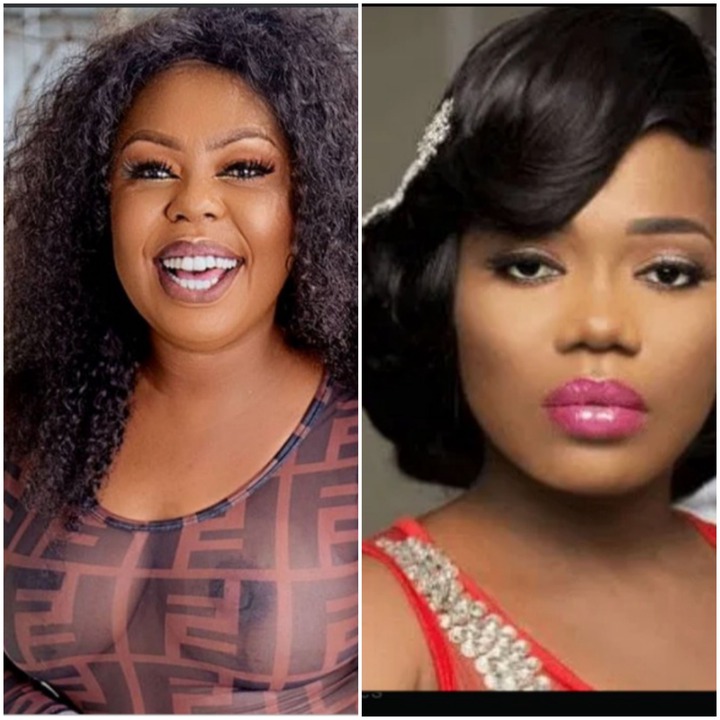 Mzbel later explained her reason for hanging up,she up,"I was sleeping and the phone kept on ringing, I received the call without knowing I was on air until I had the voice of Afia Schwarzenegger and since I didn't know what the two,Abieku Santana and Afia Schwarzenegger, had said early on air ,I hanged up"
"And seriously I have had in my hood that she said she was is to be friends again,but the kind of peace am enjoying at the moment, I wouldn't want to trade it for any nonsense"
She said at an interview with Ola ,Okay Fm.What do you say ,should Mzbel forgive Schwarzenegger or should things stay as it is now.
Thank you all for reading this article and follow me for more news and updates and remember to stay safe and adhere to the covid-19 safety measures set by the president of Ghana,His Excellency Nana Akufo Addo.
Content created and supplied by: Khadish (via Opera News )