Hello to "April", we all know what the month of April is all about, "april fools" day got many people talking. Hilarious but the day started off with news of Jay-Z making a new African themed album dubbed "ascension". The news sent many fans who totally forgot about "april fool" into frenzy mode. The rumours showed a track list of notable acts from Africa including Sarkodie, Olamide, Nasty C and femi kuti.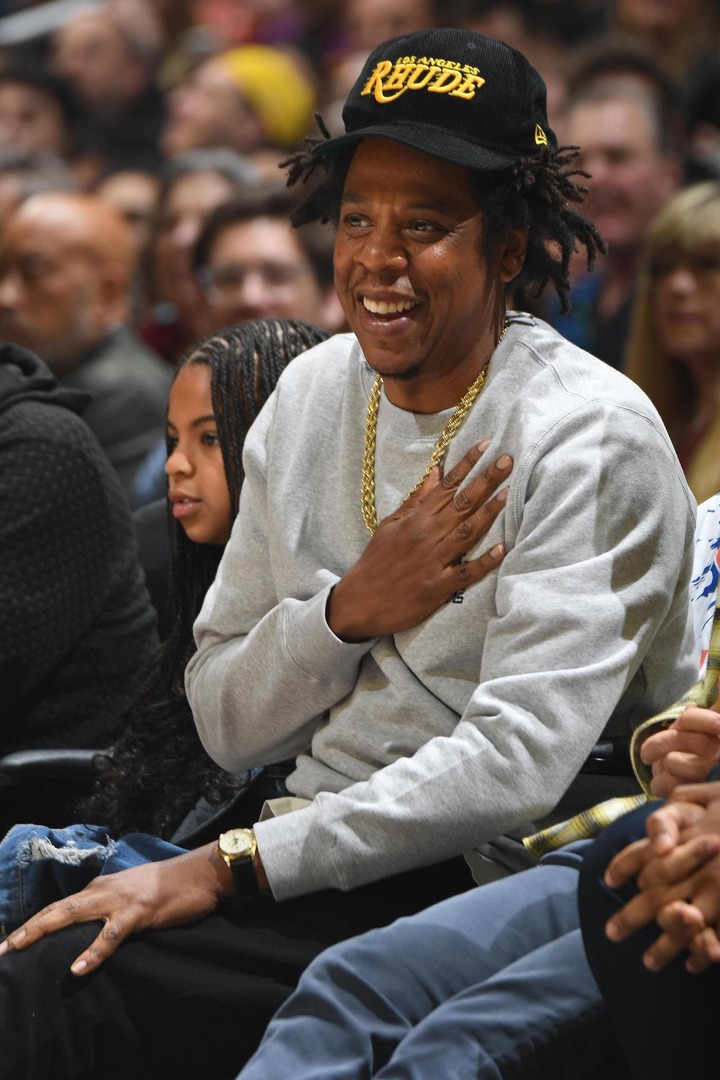 But one thing, neither Jay-Z, Roc nation nor any of his associates has confirmed anything about a new African themed album from the rap mogul. African blogs and accounts started the day off by pranking fans into believing an album is in the making which would have been awesome anyway.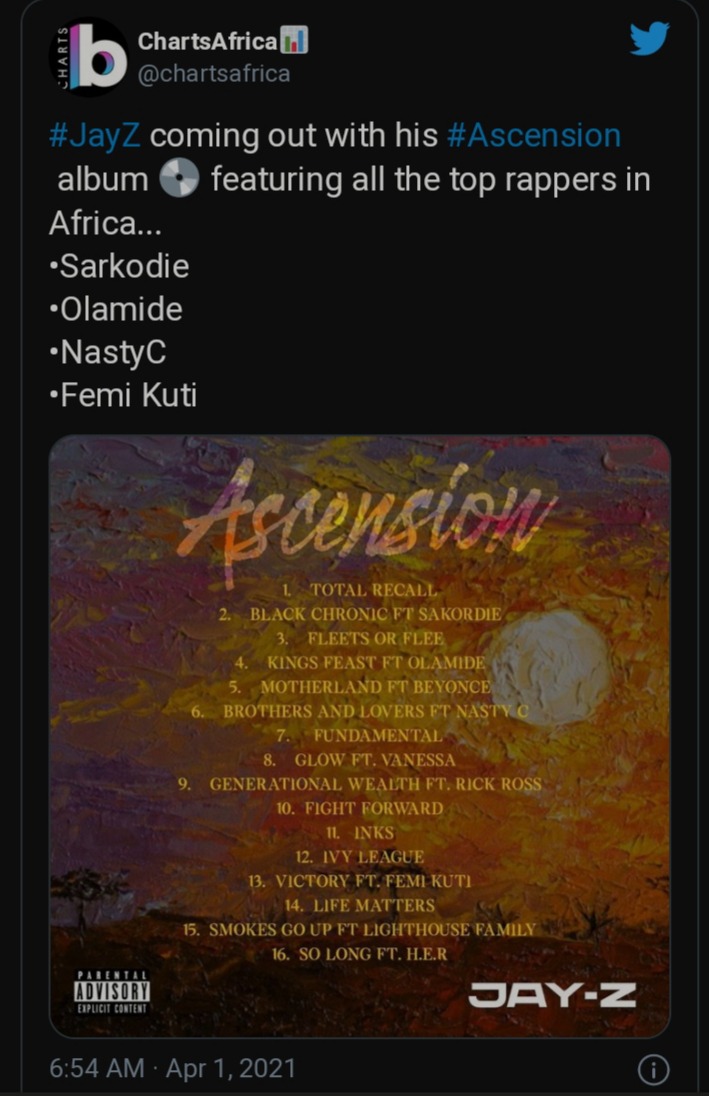 'Notjustok' even took the joke serious and went further by publishing a quote from Jay-Zs Roc nation. Although many Twitter users saw the joke and brushed it off as an "april fools" joke, others wished the news were indeed true.
Content created and supplied by: Marvxkin (via Opera News )