Generally in Ghana, Most of the Young youths have turned social media into a public where one can go about sharing, and making post to disclose their different lifestyles, but unfortunately for some of this Ladies who storm the internet on Daily basis to make random post, they get themselves exposed by some good Ghanaian Guys, who easily spot out any fault in the Pictures they post online. But in my opinion, I will say that I so much appreciate the fact that these open minded persons, are all over the social media to spot of mistake they come across on the internet.
There is a trending Story which has gone viral across all social media platforms in Ghana, where a Lady whose twitter handle was given as "@dinma_x", has gotten the massive reactions of most twitter users, after she posted before and after pictures of herself eating a plate of rice, and some soft drink as shown in the images uploaded in this article.
The most surprising thing that most people spotted was that the two Can drinks she claimed she intends to drink, has already been opened by her. This actually made a lot of people believe that she brought an empty Can and displayed on the table. Although she stated according to her post that her intention was to pour the drinks inside a big container, but it turned out that she discovered she has already taken the pictures even before she recall that the containers were empty.
Meanwhile, some other persons noticed that there was a stain of pepper on the spoon with which she was actually eating. And they believe that she has already tasted the meal even before she took the photos.
Below are the Photos that this Lady shared on her twitter timeline, as she never knew she will expose herself through this: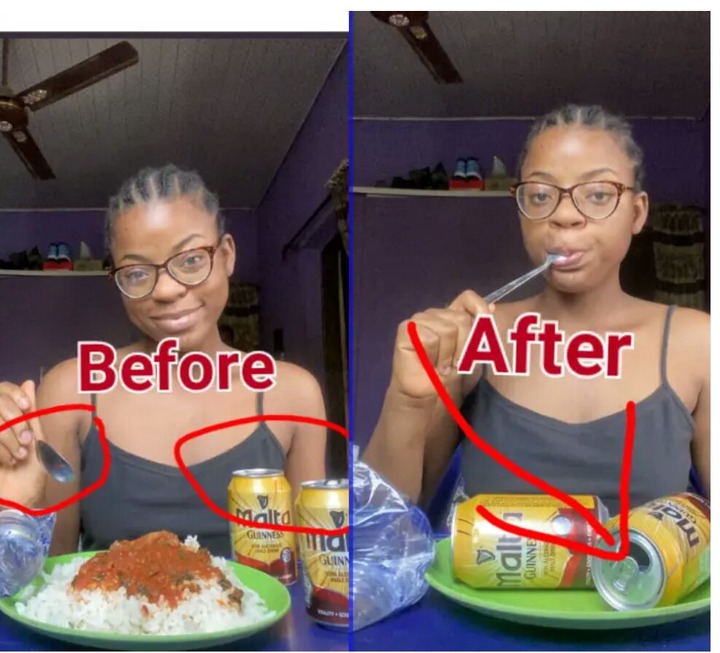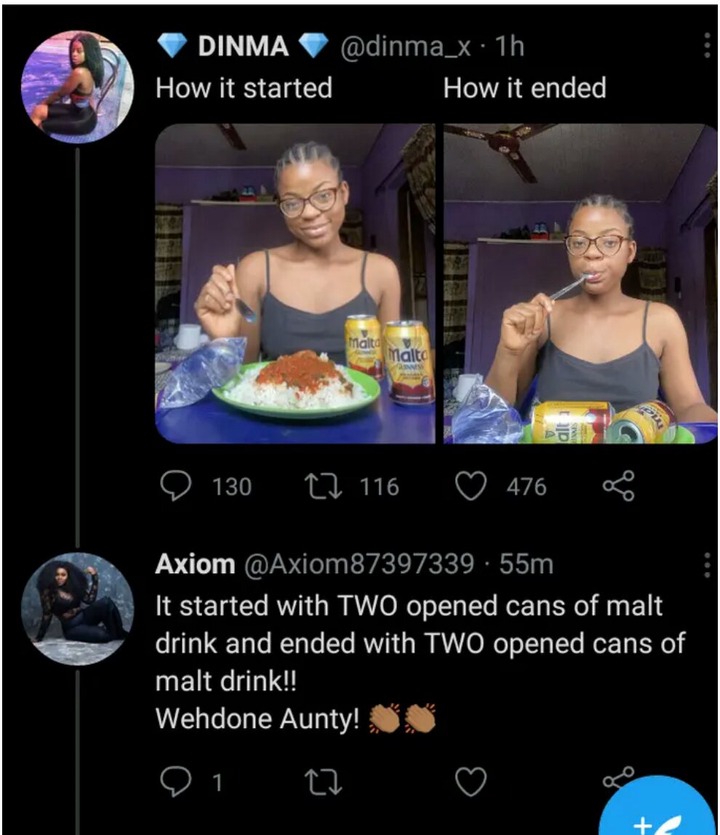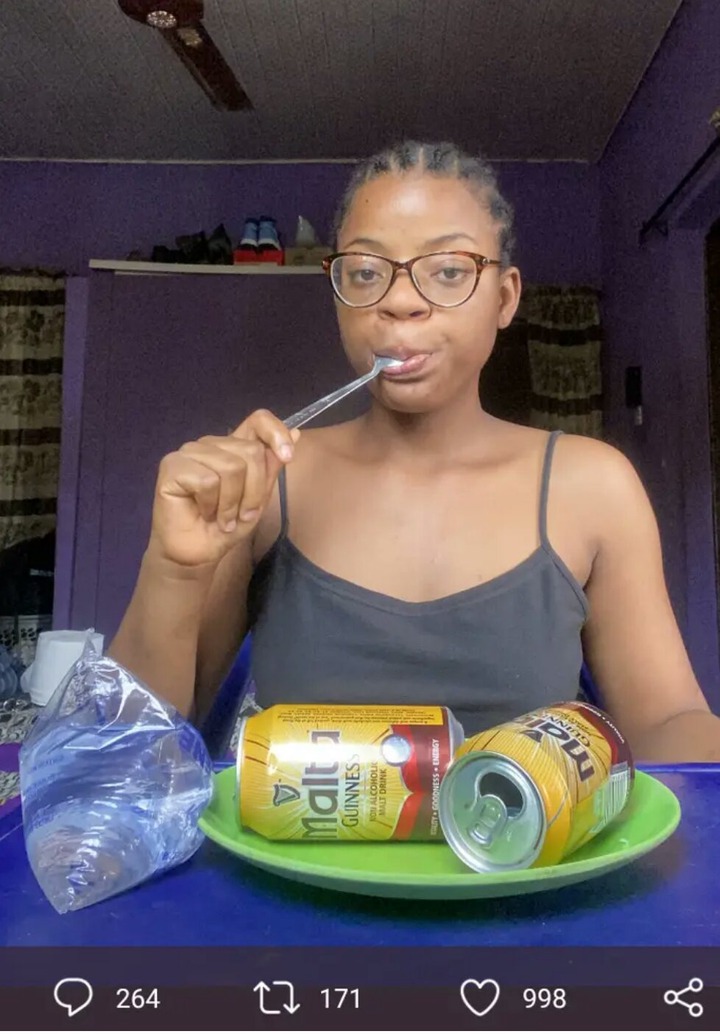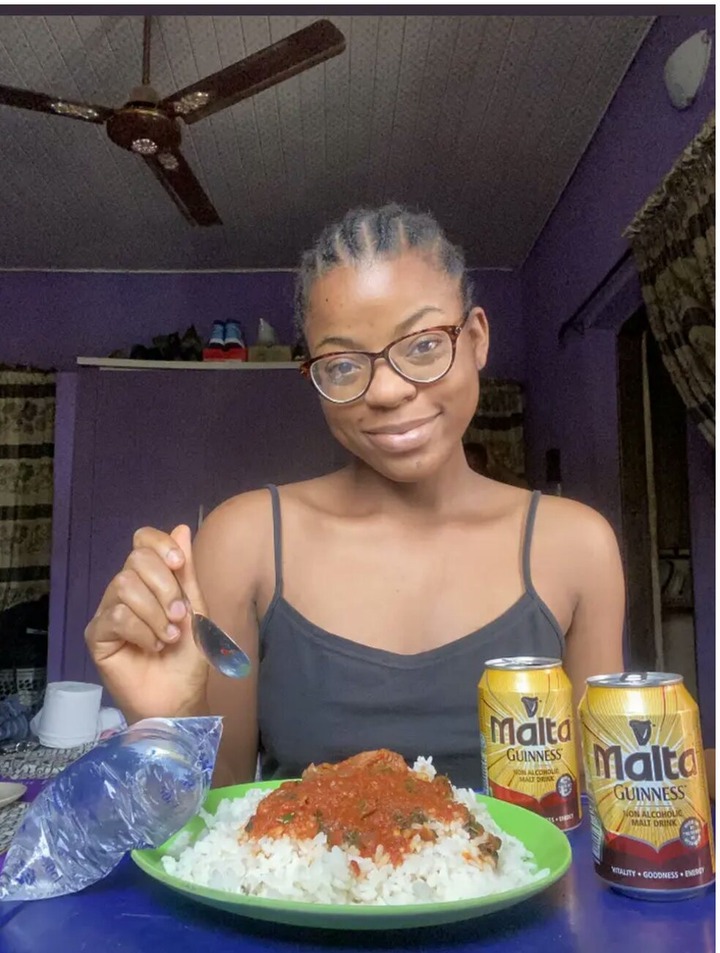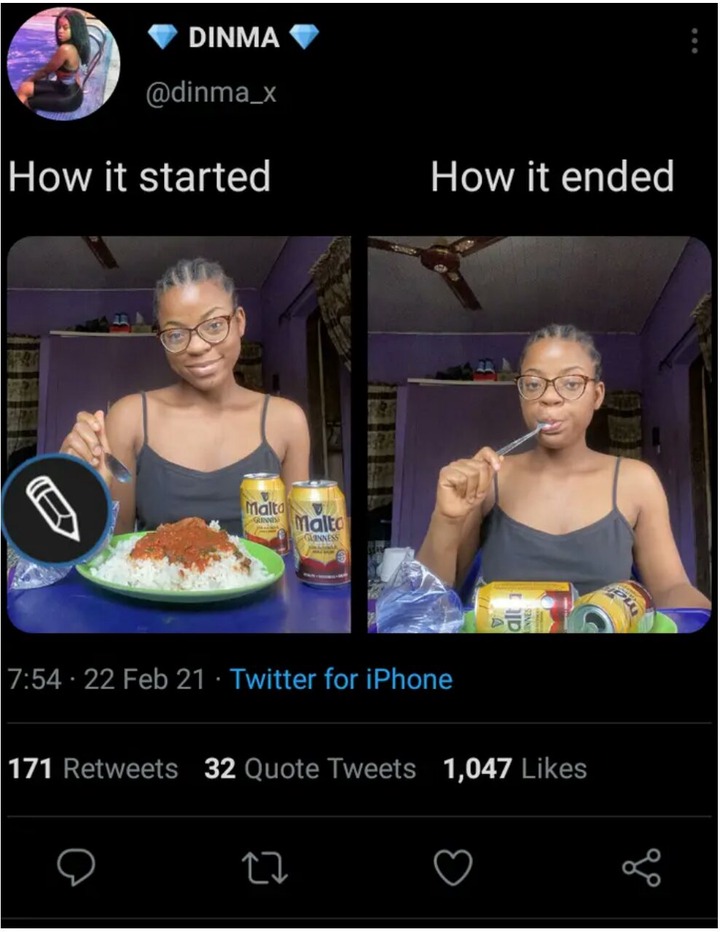 Below are the comments and reactions of some Ghanaians: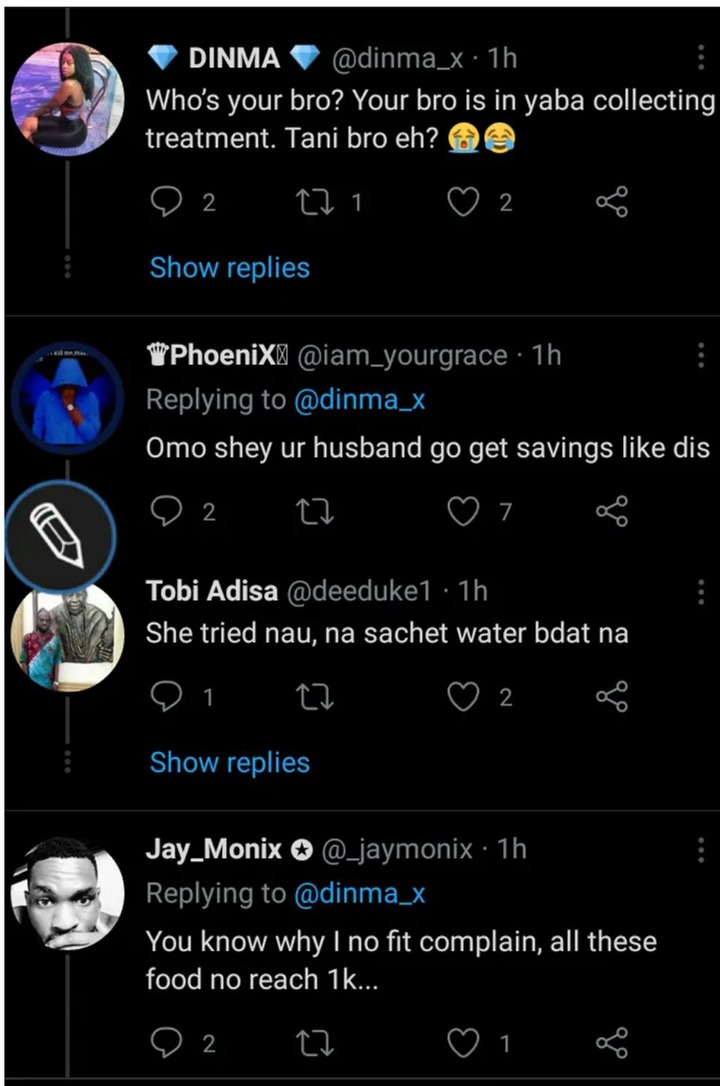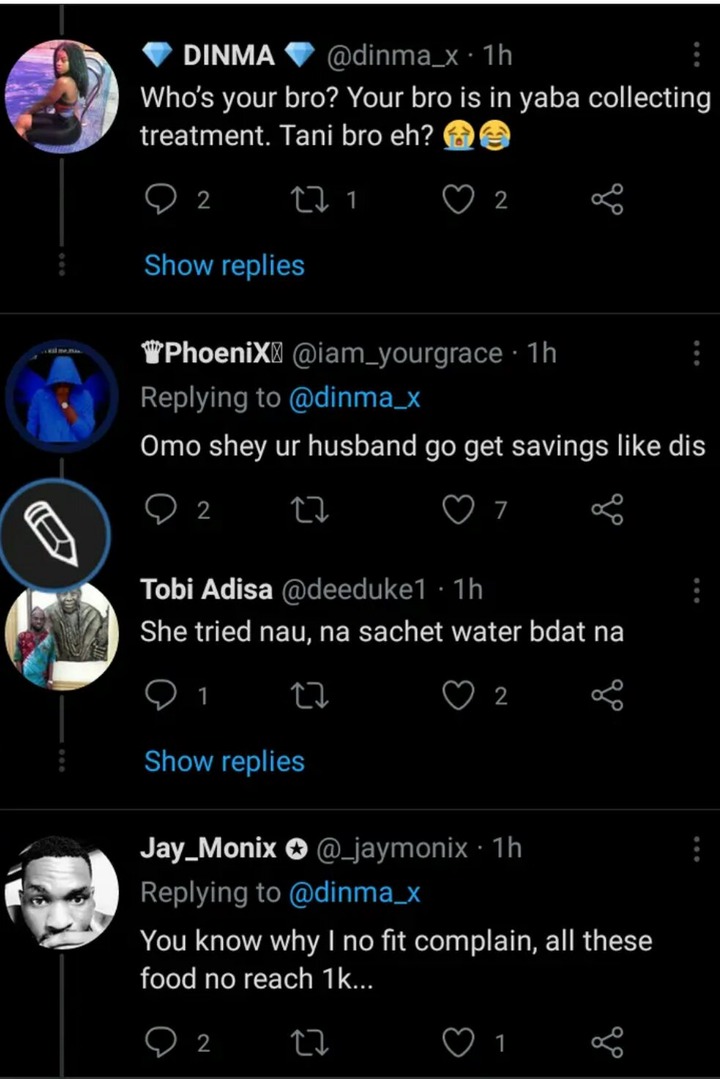 What do you think about the photos this Young Lady shared online?
Content created and supplied by: KofiLegit (via Opera News )