One of the saddest experiences one can ever face in life is when one achieves his/her goals in life whereas his or her Parents who took care of you right from childhood fail to live to witness them achieving their goals in life. Most people wish that their parents live to see and enjoy what they sow and be proud of them when they finally achieve their life dreams.
Some Parents are fortunate to witness whereas some also passed away before their offsprings see the limelight in life some also it can be one of the couple's who could live to witness their prosperity.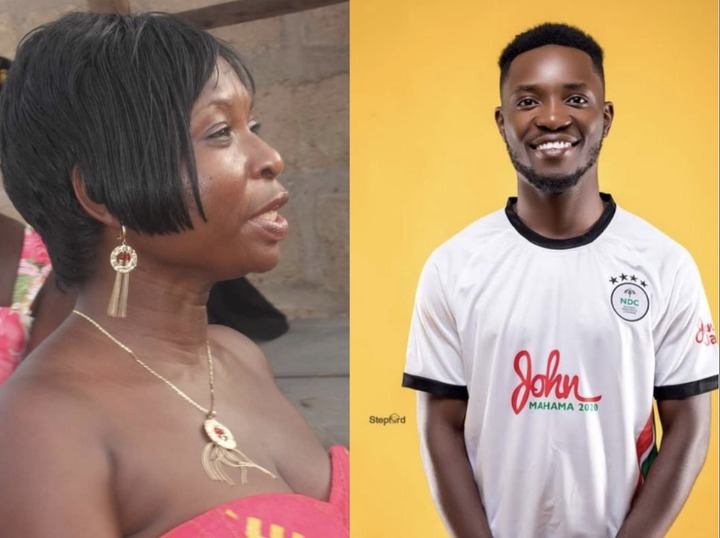 However, popular Ghanaian comic actor, Vlogger, content creator and Basic Schools teacher popularly known as Michael Owusu Afriyie aka Teacher Kwadwo has taken onto social media to mourn and reminisce about the sad passing of his late mother who has been identified as Akosua Atta.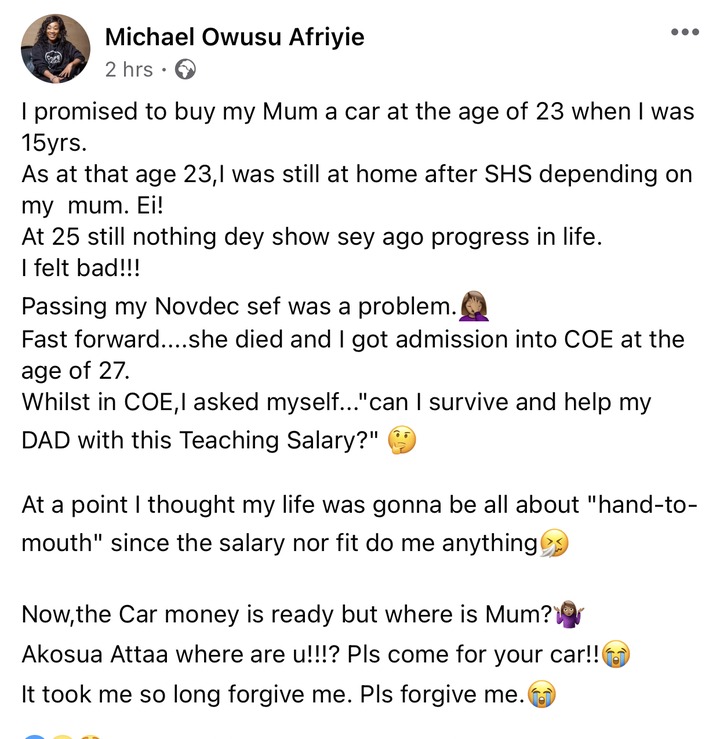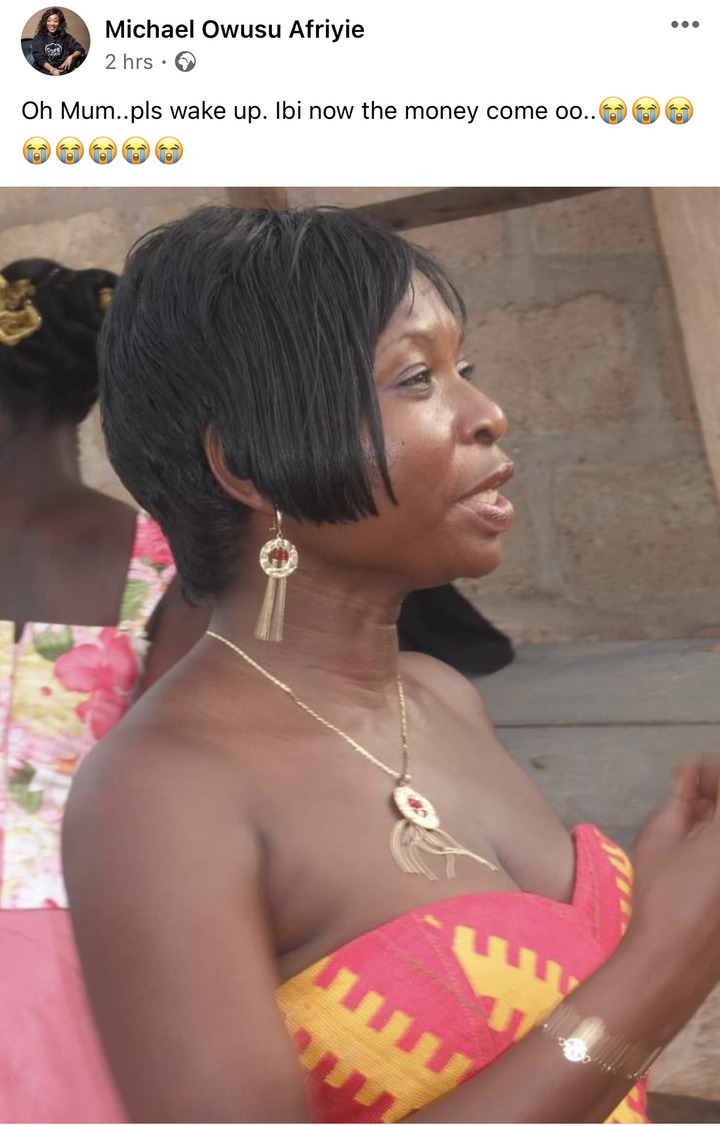 According to Teacher Kwadwo, he promised to purchase a car for his mum at the age of 23 when he was 15 years of age but unfortunately after SHS, he was still home depending on his mother at the age of 23 up to the age of 25 but when he got admission at the age of 27 at the Colleges of Education, her mother sadly passed on.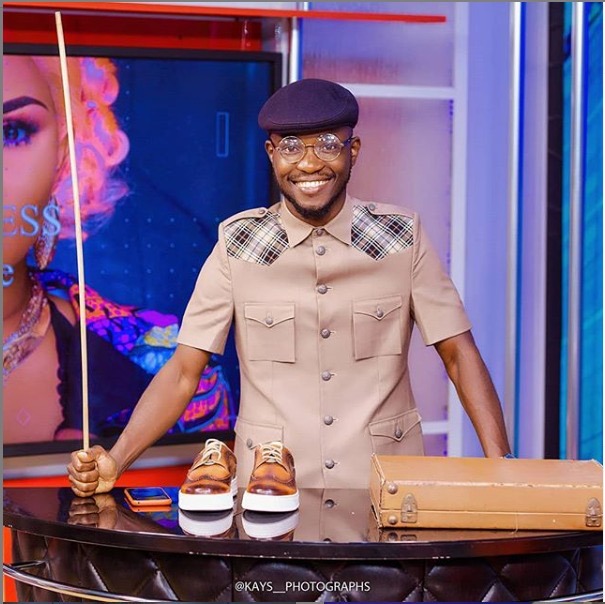 So fast forward after completing and becoming a teacher, he thought his life will be all about "Hand to mouth" due to how the Teacher's Salary he receives wasn't sufficient enough to help his father to the fullest. But now God being so good to him he has getting enough to buy his mother the car he promised but sadly she is no more.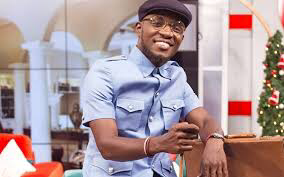 Teacher Kwadwo narrated his ordeal in a great remorse with how her mother couldn't live to rip what she sowed.
Content created and supplied by: Bella_Aboagye12 (via Opera News )