Benson Nana Yaw Oduro Boateng also known as Funny Face is one of the most talented comedians in the country and has remained relevant in the entertainment industry for over a decade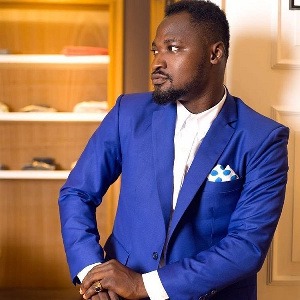 He has been in the news recently for various reasons with the latest being an altercation at a pub in Kasoa which resulted in a police arrest.
A video purporting to be the arrest incident of the renowned comedian surfaced online to the surprise of Ghanaians and Funny Face subsequently confirmed its authenticity when he vehemently attacked the Ghana Police Service verbally for manhandling him during his arrest after he is alleged to have fired a gun at a pub in Kasoa.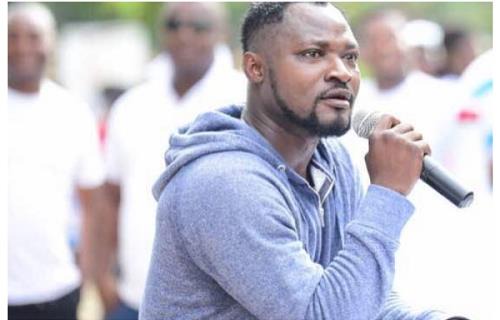 After his release from police custody, he has again engaged in a verbal banter with other colleagues in the entertainment industry whom he alleges are happy about his predicament.
Notable among this heated exchanges is the one between the comedian cum actor and actor Prince David Osei even though the latter appears to show some level of concern.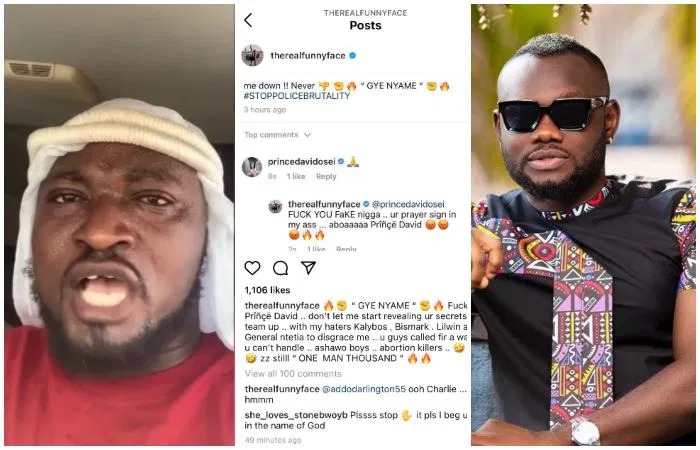 Ghanaians have also reacted to the arrest incident with some condemning the way a manner the police personnel handled him during the arrest, with other criticizing the comedian for indiscipline.
It is a public knowledge that, Funny Face has been through series of breakups in his previous relationships and has battled depression in the process.
Funny Face in recent media engagements has spoken about how depressed he has been and in the process, has sought to attract public sympathy, a sign that he has not overcome that depression as he wants us to believe.
During a discussion on United Showbiz, an entertainment program aired by UTV of which he was a panel member, anytime he got the opportunity to speak on the topics under discussion, he only spoke after the depression he has been through and how it has not been easy for him. This development and others, has been an obvious indication that, Funny Face is still going through some level of depression and attention must be paid to him as soon as possible before the situation deteriorates.
On same program some months back, he almost engaged in an altercation with actor Kwadwo Nkansah but for the intervention of other panelists on the show before cool heads prevailed.
He has shown clear signs of depression over the period and his family and friends close to him must advise him to go for a rehab.
In my opinion, I do not think it is safe for the comedian to drive and to also stay alone considering the circumstances because he has shown clear signs of depression over the period. He seems to be peeved with a number of things but is trying to keep his head above water.
It is also worth noting that, the soured relationship with the mother of his twin daughters and his role model, Emmanuel Adebayor is still taking a toll on him and is affecting his attitude towards some people.
It is my humble suggestion that, the family or friends closer to him, takes steps to resolve whatever differences there is with the aforementioned individuals.
Swagon-Papa, as affectionately also called is a great talent and deserves the right care and attention possible.
I suggest as a matter of urgency once again, Funny Face is made to desist from doing some things on her own for his own safety in my opinion
Content created and supplied by: Cityzen_Vigilante (via Opera News )