Erica Armah Bra-Bulu Tandoh (born December 12, 2007) known by the stage name DJ Switch, is a young Ghanaian female disk jockey. She is a multi talented entertainer who can also sing, rap and dance. She does poetry, is an actress and delivers motivational speeches. She is the second child and the only girl among five siblings. She hails from Dadieso in the Western Region of Ghana and attends Talented Royals International School at Weija in Accra. Her career took off when she was seven years of age. She claims she is adept at switching people's moods from sad to happy, hence the name DJ Switch.
DJ Switch became famous after her masterpiece in DJing was discovered. She became famous at a young age due to the help of her talent. Ever since she has been a role model for children who seek to improve on their talent. Check out her recent picture on Instagram below. The young lady looks all grown in her red designed dress.
Leave a like for her.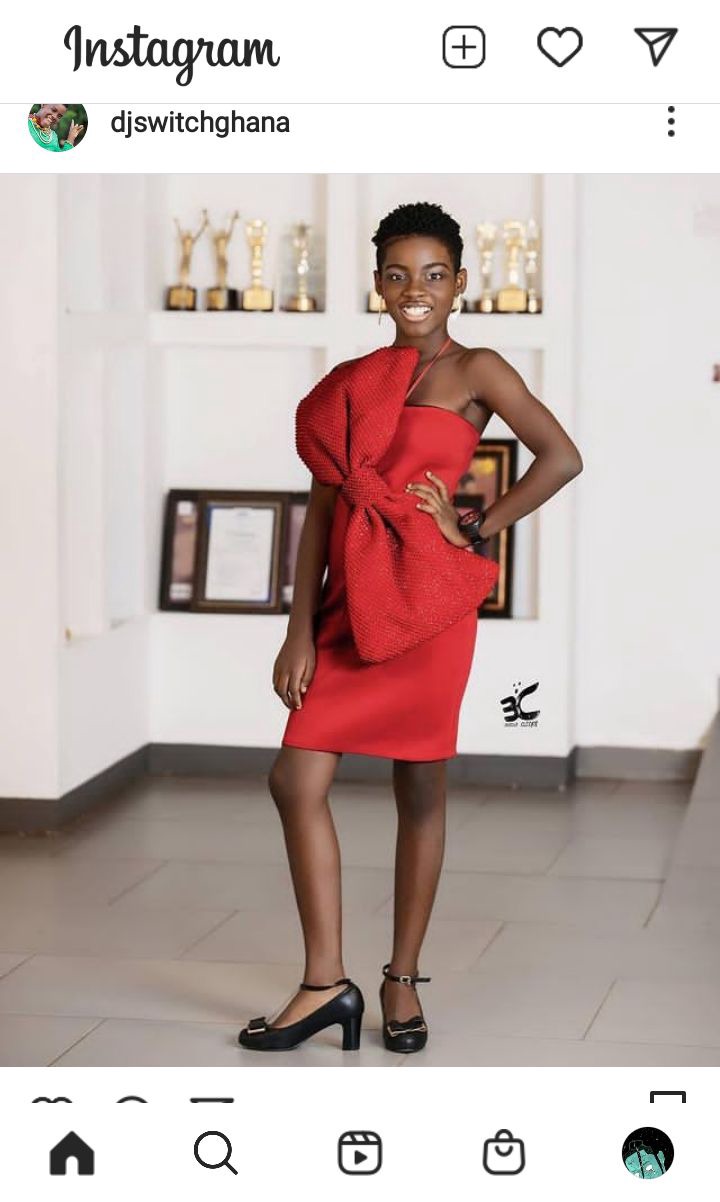 Content created and supplied by: InnocentNewsGh (via Opera News )