See Lovely Pictures Of Mr Ibu's Only Daughter
John Ikechukwu Okafor, popularly known as Mr Ibu, is a Nigerian actor and comedian. Okafor is considered to be one of Nigeria's most talented comic characters. His humorous acting is often characterized by doing weird, hilarious, imbecility and a sharp disconnection from reality.
He hails from Nkanu West L. G. , Enugu State. After elementary school, in 1974, Okafor moved to Sapele to stay with his brother, after his father's demise.
In Sapele, he did menial jobs so he could sponsor himself to school and support his family. He then worked as a hairstylist, ventured into photography and also worked in a company that produces crates.
After secondary school, he was admitted into the College of Education, Yola, but had to drop out as a result of financial difficulties. He later enrolled in the Institute of Management and Technology (IMT) when he became financially able
He has acted in more than 200 movies including Mr. Ibu (2004), Mr. Ibu in London (2004), Police Recruit (2003), 9 Wives (2005), Ibu in Prison (2006) and Keziah (2007).
The Nigerian film industry have various actors that are known for making their fans snicker through their scenes in movies and one of those actors is the man in question, John Okafor who is professionally known as Mr Ibu.
Mr Ibu is one actor that has excited us with his clever method of acting for a very long time. Surprisingly, he has been casted in several movies.
Mr Ibu got married to Stella Marius in 2015 and they have three kids as of now. They have conceived two boys and one girl. Mr Ibu is exceptionally attractive and interesting but focal point here today is his lovely daughter.
Mr Ibu's daughter's name is Chelsea Okafor. Chelsea is an ideal illustration of a lovely dark girl. One admirable feature about the little girl is the way she looks a lot like her father, Mr Ibu.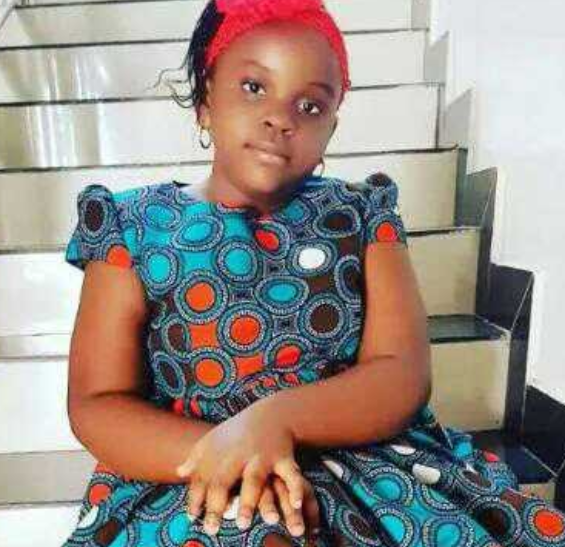 Content created and supplied by: Gh_KnowMore (via Opera News )