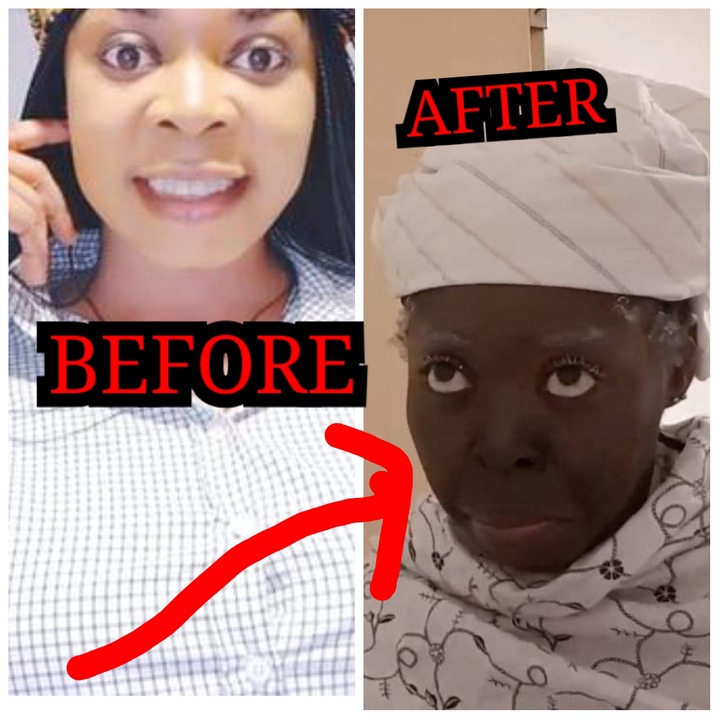 In her bid to entertain her Fans in Ghana and Germany, former HIV AIDS Ambassador Joyce Dzidzor tried to fake her identity with make up. This particularly action brought diverse Comments among her fans especially on Facebook.
She felt they won't recognize her but she got caught by her smart friends.
Joyce who tried to disguise herself as an African old woman wore a piece of Sleet and Kaba with some white fake lashes. She however bemoaned how she will look like once she turns older.
Her fans however reacted to the picture with Comments which I feel Was too much for her to bear on the internet.
" Don't disguise yourself and scam the whites like you did to us here in Ghana. That place there are laws. If you try anything like that, you will find yourself wanting. " One Gloria Adomo commented.
" Joyce, Joyce, Joyce, how many times have I called you ? Don't disguise or fake your identity to please or cheat anyone again. Just an advise" Another added.
Content created and supplied by: True_News (via Opera News )