Rejecting people in this our human society will never stop, no matter the kind of teachings or enlightenment or the education people have gained, some people will be taken for granted, no matter how they are, be it their family ties, their financial background, their educational level, their physical appearance and even what people call 'inner beauty'.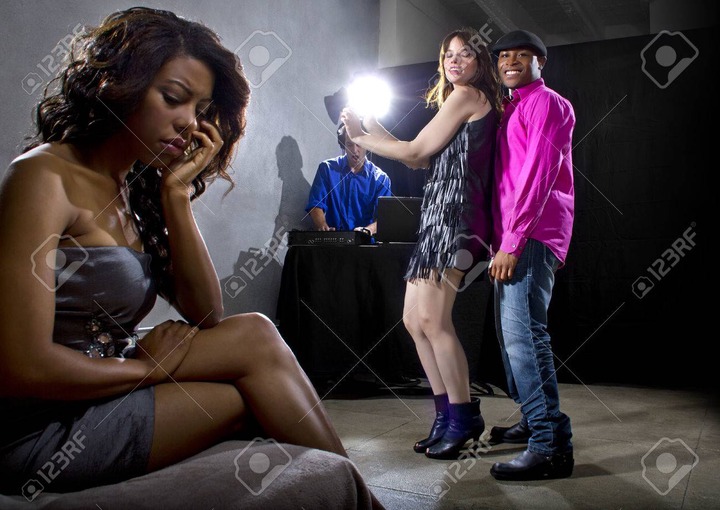 Facebook will never ceased to amaze its fans and users, as a lady sent a plea to or something she has been bothering about to one of Ghana's Facebook platform called Abena Manokekame.
The platform is a page where people be it a men or women often send their problems on it for the administrator and fans on the platform or page to help him or her to solve it or regulate the issue at hand.
This unknown lady's message to this page showed how sorry she is for making a particular decision. She wrote that, " I rejected this guy's proposal but I feel really vexed when I see with other girls". Below is what she wrote.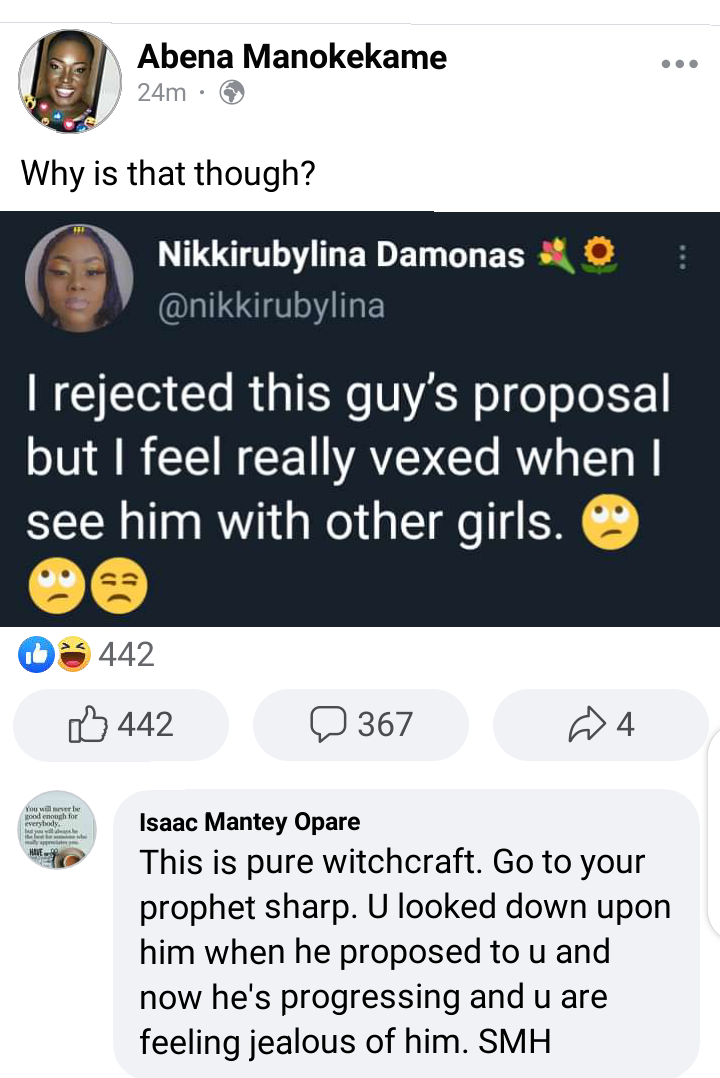 But fans on this same page reacted massively to what the lady wrote. One of the fans on this Facebook platform got vexed as well and said, "This is Pure Witchcraft. Go to your prophet sharp you look down upon him when he proposed to you and now he is progressing and you are feeling jealous of him, SMH."
Below is how the fans reacted.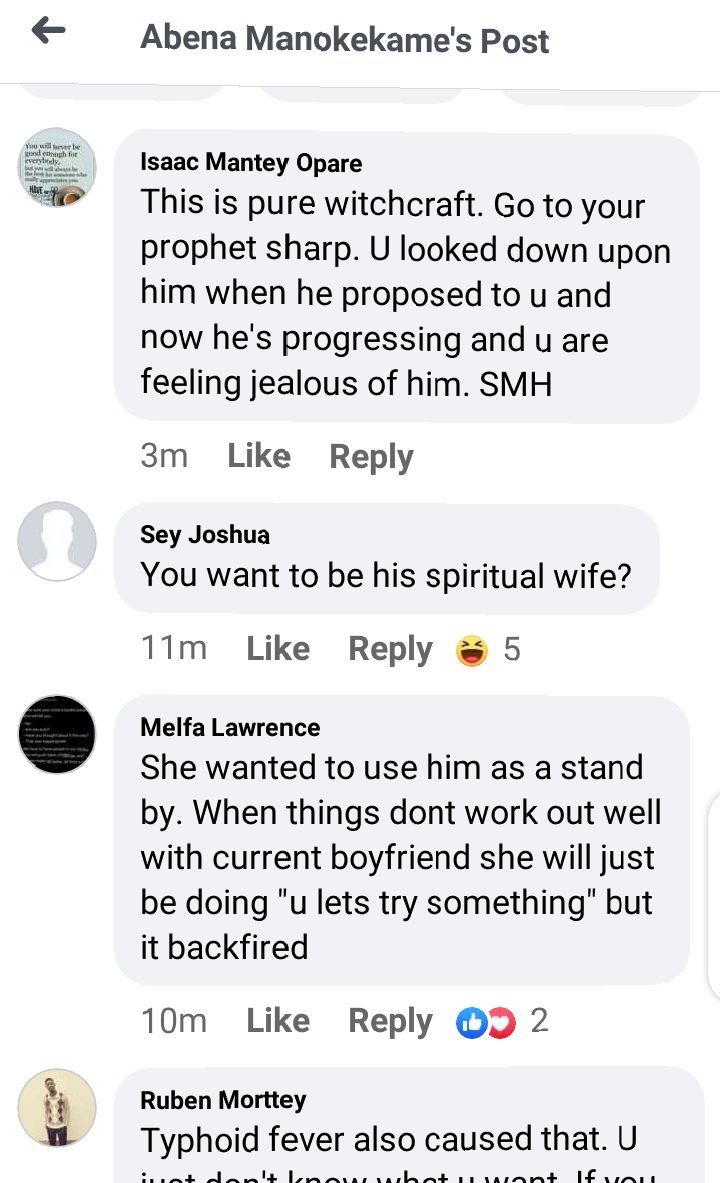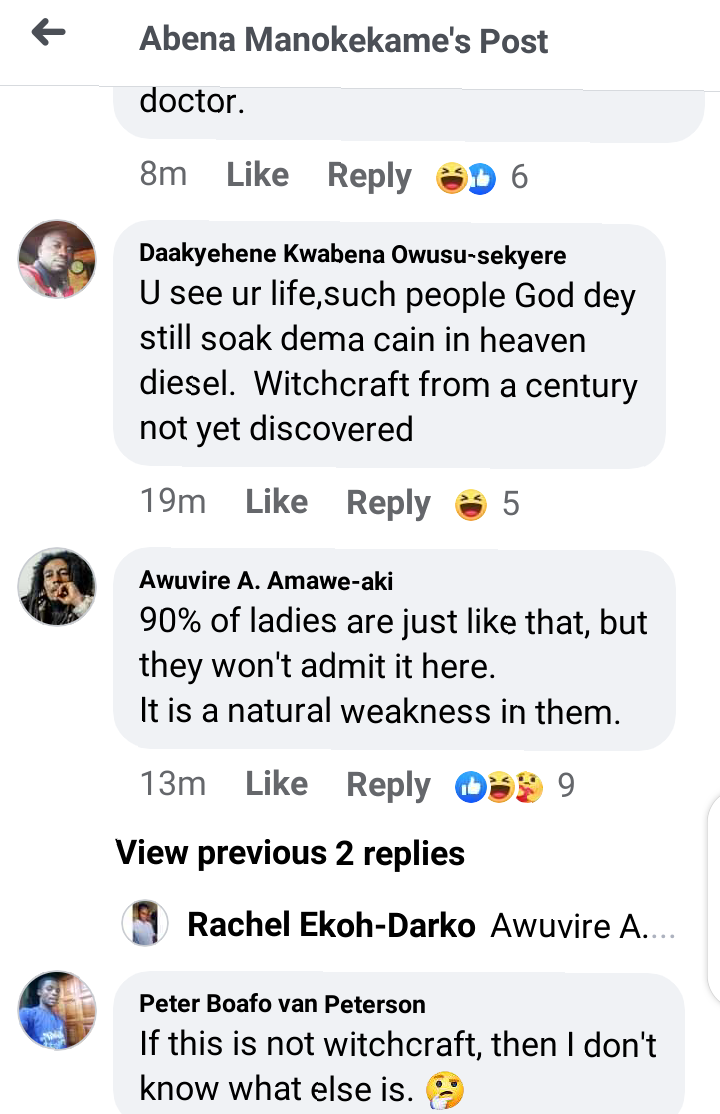 Content created and supplied by: Allliveentnews (via Opera News )