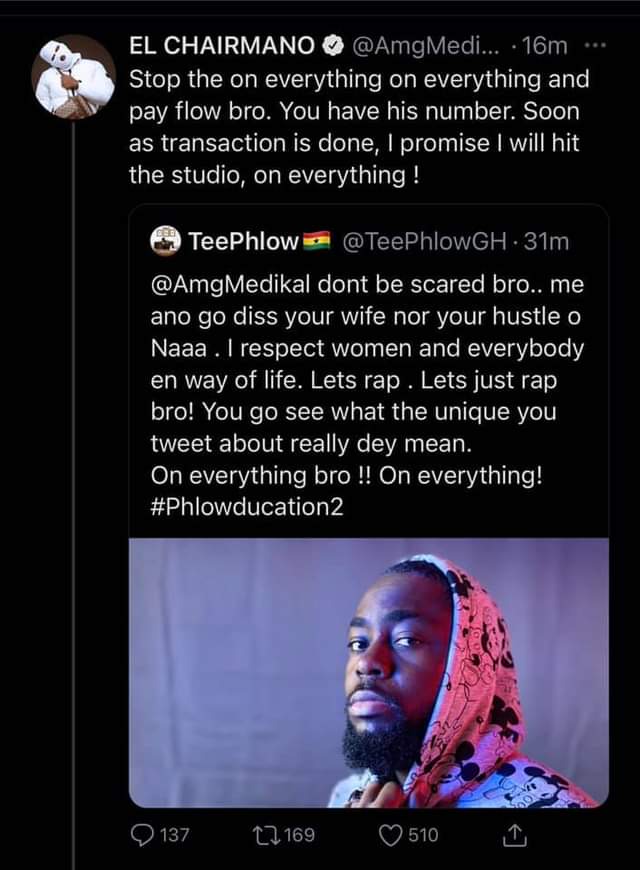 Lukeman Ekow Baidoo popularly known on stage as TeePhlow and Samuel Adu Frimpong with musical stage name Medikal seems have a new 'beef' of who is best when it comes to music and money in the music industry. TeePhlow seems to boast more of his rap talent in his tweet whiles El Chairmano (Medikal) seems to talk more of his cash.
Medikal around 9:40 pm yesterday 'punches' TeePhlow with this tweet, "Since Trumpet Ghana no hear your name till today. Thank my name and crawl back to your cave. Gye sika fa car"
What Medikal is trying to say is that TeePhlow is not popular in Ghana when it comes to hit songs and he, Medikal have money more than him. Then TeePhlow also came with a tweet around 9:52 pm to 'punches' Medikal saying, "Medikal you can't even lace my boot, rest Jon. I'm hitting the studios to teach you a lesson".
Medikal then reacted saying that he is doing some transaction, soon as he is done he will also hit the studio to dis TeePhlow.
TeePhlow said that Medikal shouldn't worry at all because he is not going to involve his wife, Fella Makafui in his dis song because he respect women. He just want them to rap for Medikal to really understand the word 'unique' he used in his tweet against him.
Meanwhile Ghanaians have shared their view of this new 'beef' between Medikal and TeePhlow. Check some of their comments below. Keep your fingers cross as soon as the dis songs from this rappers drop, I will let you know. Thanks for reading.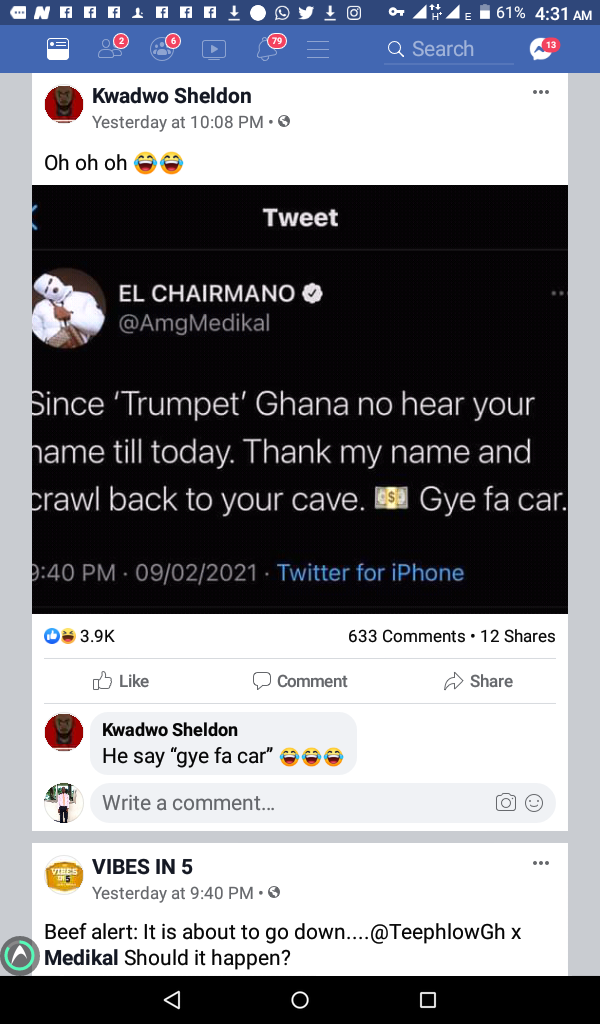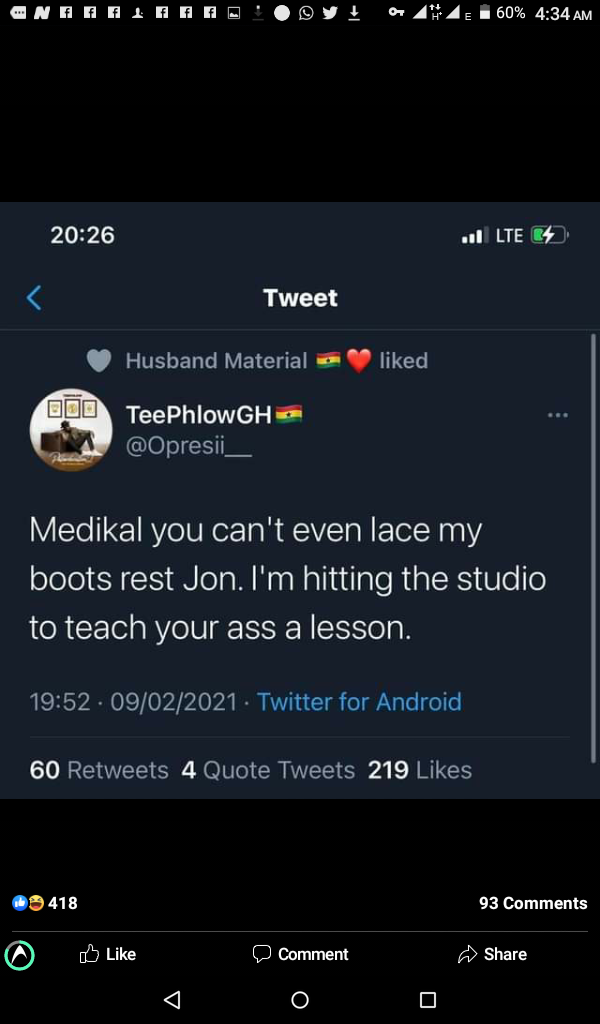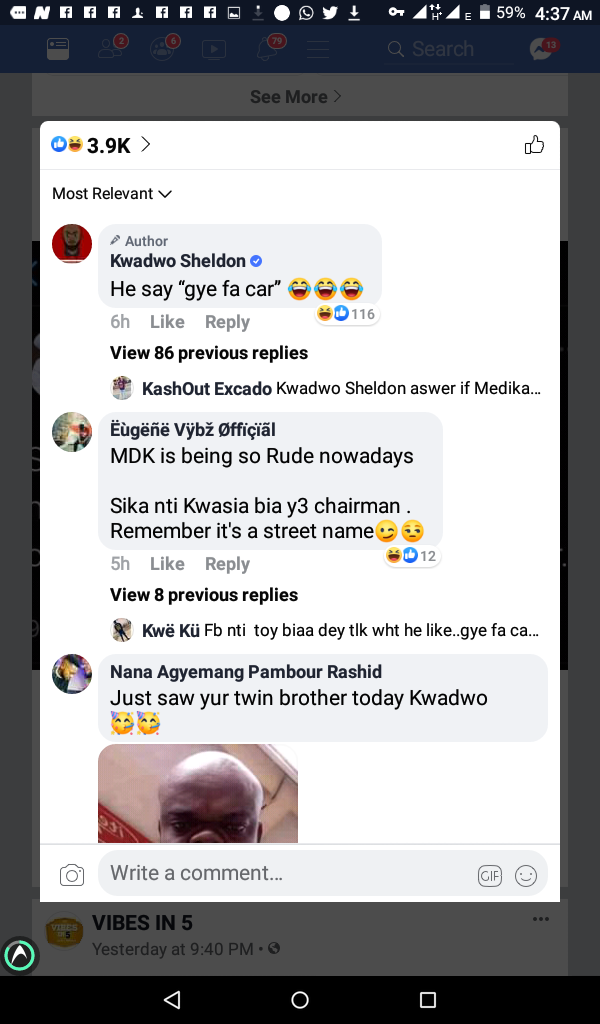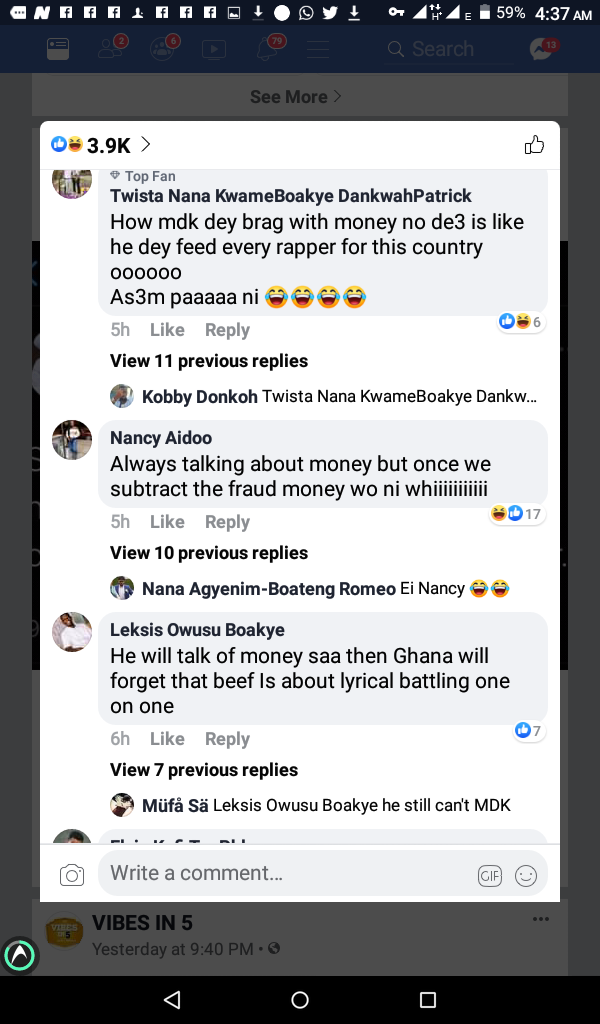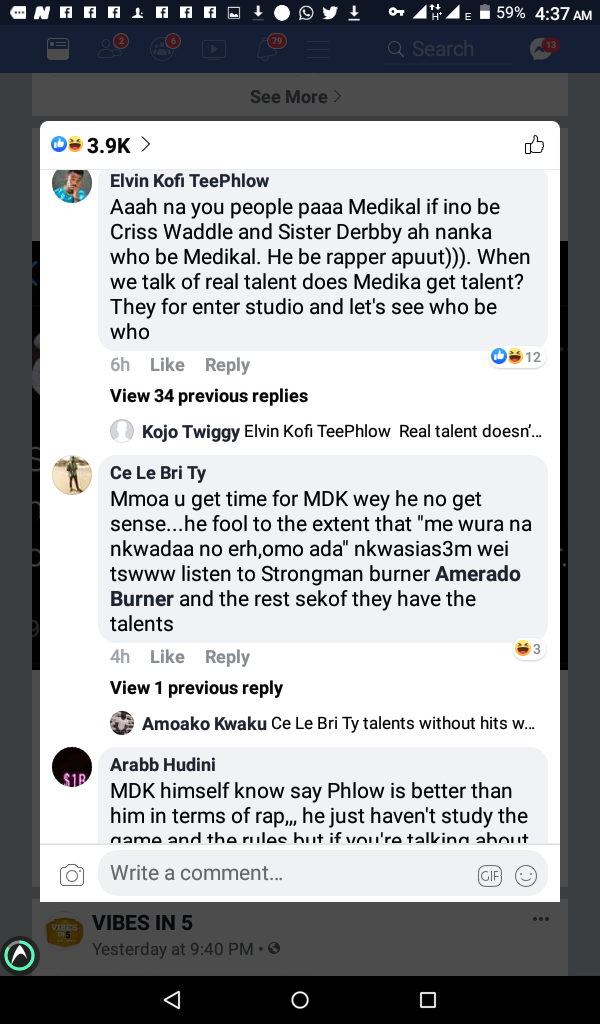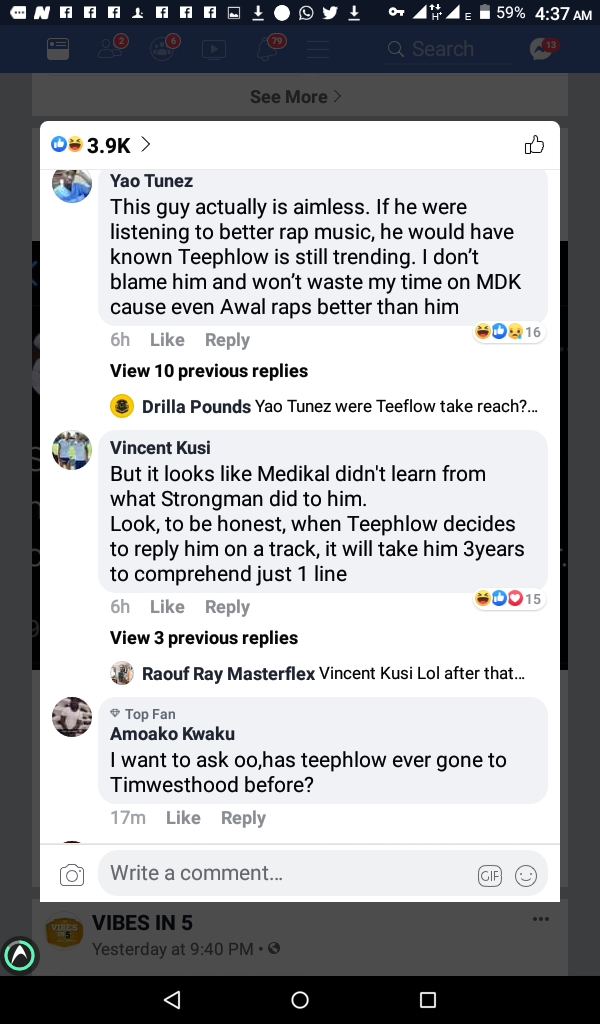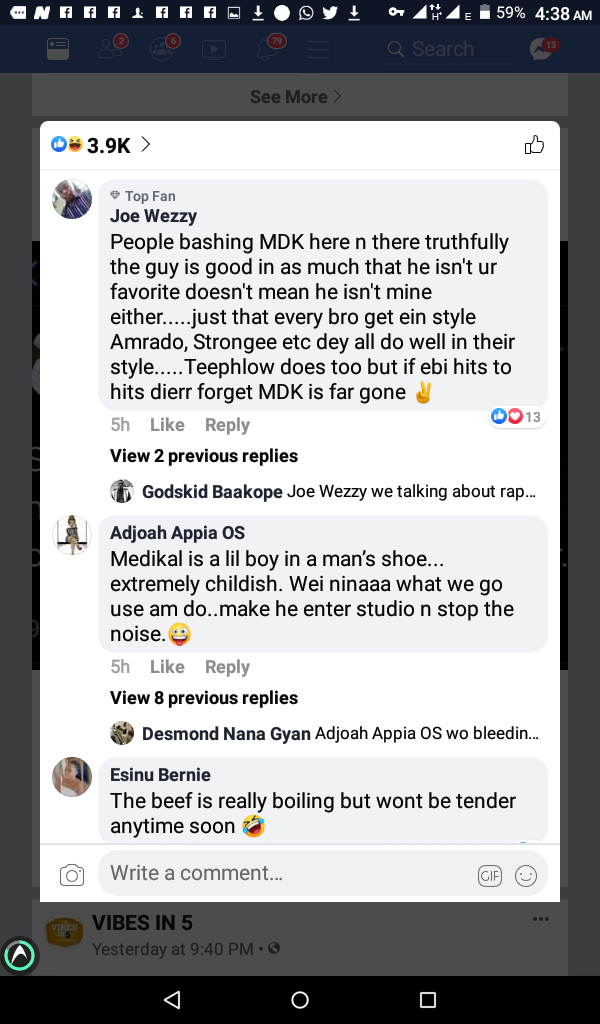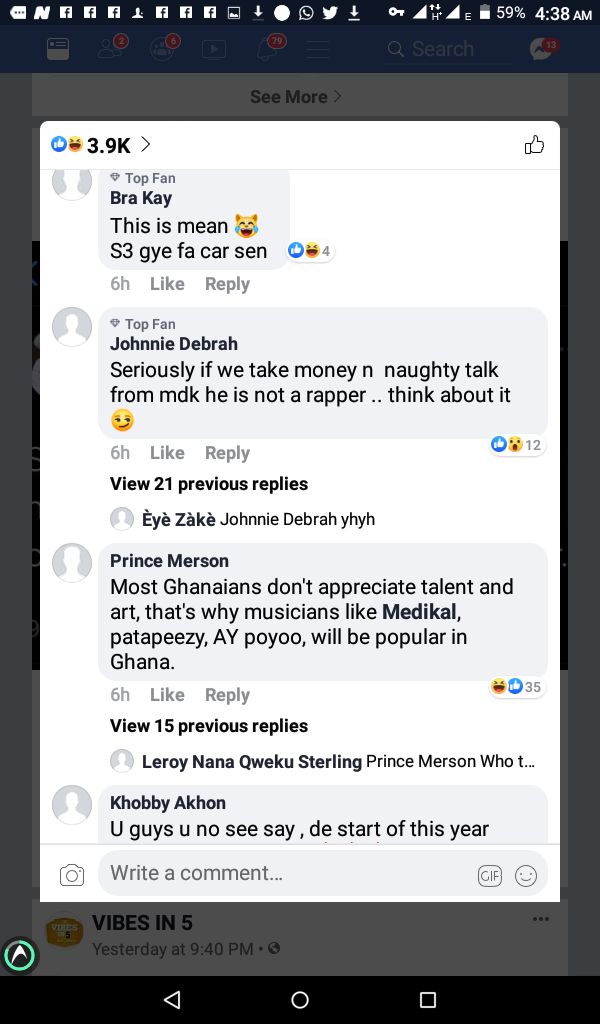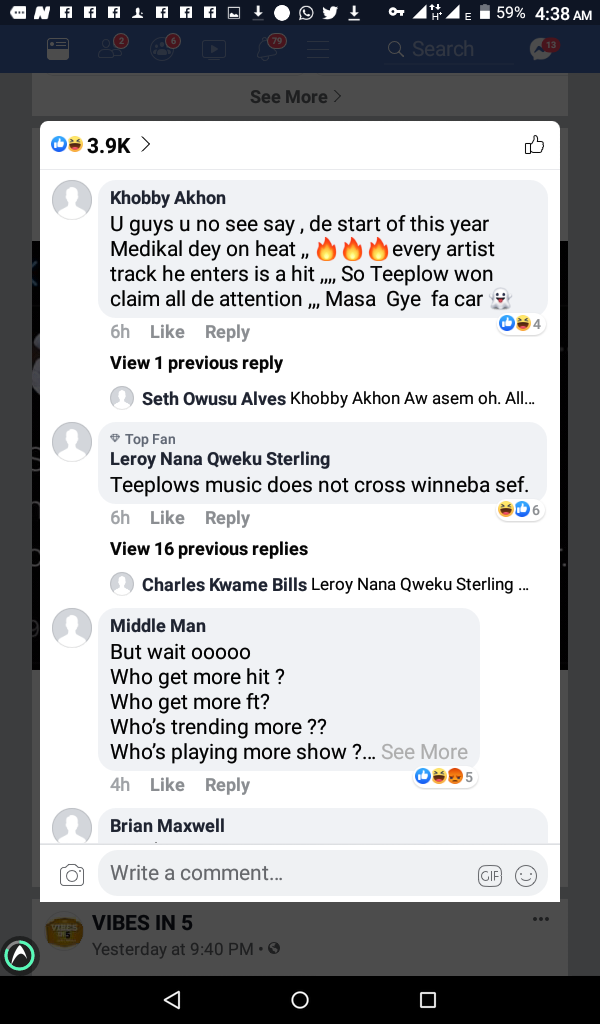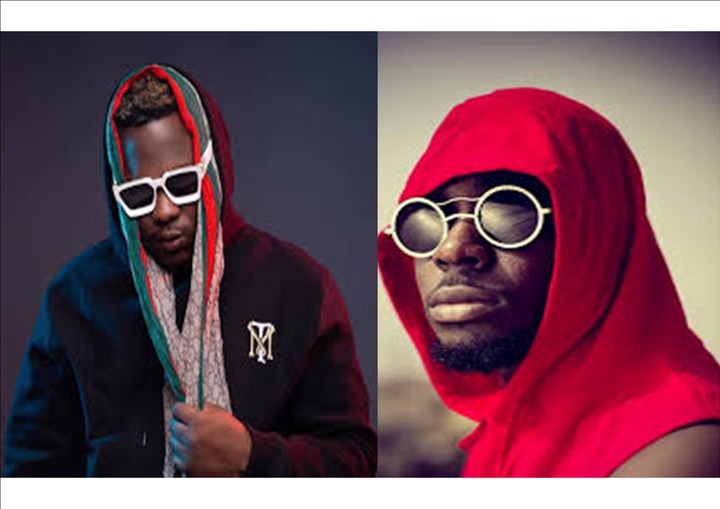 Content created and supplied by: Elohimnews24/7 (via Opera News )