Cardi B In Motion As Fans Can't Resist After Seeing Pictures Of Her Peacock Tattoo
American singer and songwriter Cardi B is someone who is well known by many around the world for not only her music but also how she flaunts her body.
Cardi is an awesome lady who is also a fan of having a tattoo all over the body and because of this kind lifestyle, she is yet here again in the news for her latest upgrade of an old tattoo of hers but before we proceed one might be wondering what is actually meant by Tattoo or Tattooing.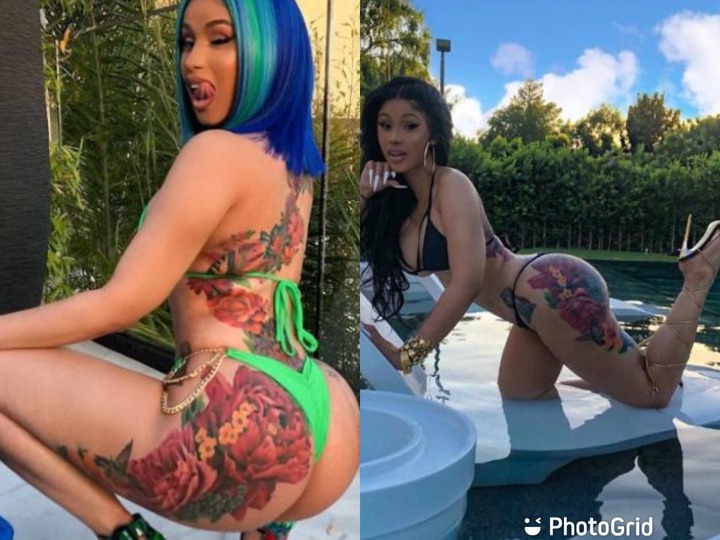 Well from the scopes of Wikipedia, a tattoo is a form of body modification where a design is made by inserting ink, dyes, and pigments, either indelible or temporary, into the dermis layer of the skin to change the pigment.
Now from the definition above one see the clear picture that Cardi is really the kind of lady you can think of when matters of tattoo come in mind and because of this she has been trending all over social media pictures of her newly upgraded peacock tattoo.
Cardi happily flaunts this peacock tattoo on her thighs and some parts of her body while she poses beside a pool with her lovely short her looks.
Check her tattoo below...
Please share thoughts about Cardi's new peacock tattoo in the comment section.
Content created and supplied by: Gh_writer (via Opera News )