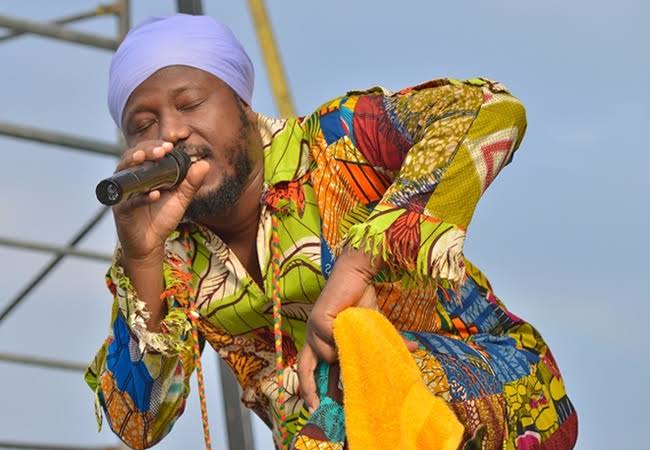 After an assassination attempt on his life, Ghanaian radio presenter and reggae artiste has shocked most Ghanaians with his recent statement. The reggae artiste and radio personality Blakk Rasta came out publicly to say that he is not afraid for his life not minding the unsuccessful assassination attack on his life while he was at work.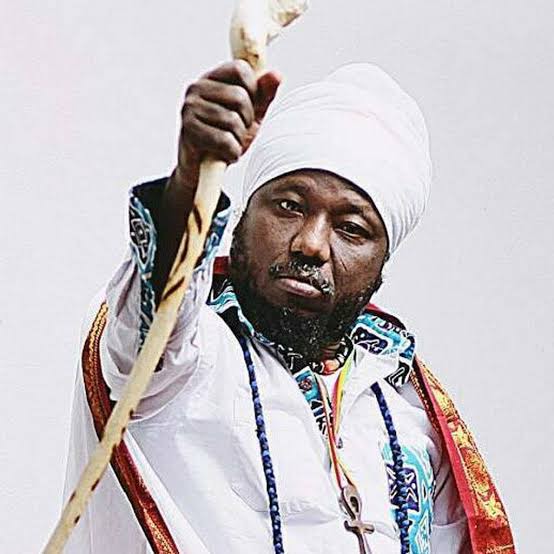 It's still yet unclear to Ghanaians why the celebrity, haven't gone discreet after such an attempt, but he still went on air, for an interview with CTV. Who would want to kill such an important and thriving artiste in Ghana ?.
From the news, the strange assasin trespassed Zylofon FM's premises to allegedly assassinate Blakk Rasta on Tuesday, 5 January 2021 but his plans did fail, after he was shot down by the company's competent security guard, it was reported that he was later picked up by the police.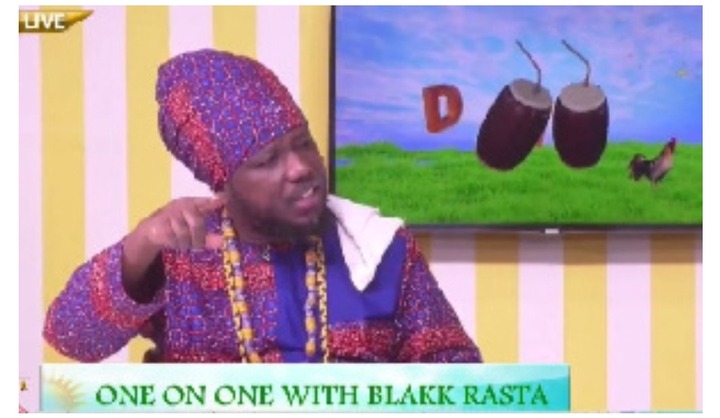 Speaking on Dwabr3 mu on CTV, Blakk Rasta mentioned it to the show host Nana Yaw Adwenpa.
He said: "𝘛𝘩𝘦 𝘉𝘪𝘣𝘭𝘦 𝘴𝘢𝘺𝘴 𝘧𝘳𝘰𝘮 1 𝘑𝘰𝘩𝘯 𝘵𝘩𝘢𝘵 𝘧𝘦𝘢𝘳 𝘪𝘴 𝘴𝘰𝘮𝘦𝘵𝘩𝘪𝘯𝘨 𝘢𝘯𝘺 𝘸𝘳𝘰𝘯𝘨𝘥𝘰𝘦𝘳 𝘸𝘪𝘭𝘭 𝘨𝘰 𝘵𝘩𝘳𝘰𝘶𝘨𝘩. 𝘠𝘰𝘶'𝘳𝘦 𝘢𝘧𝘳𝘢𝘪𝘥 𝘸𝘩𝘦𝘯 𝘺𝘰𝘶'𝘳𝘦 𝘦𝘷𝘪𝘭 𝘣𝘦𝘤𝘢𝘶𝘴𝘦 𝘧𝘦𝘢𝘳 𝘪𝘴 𝘦𝘲𝘶𝘪𝘷𝘢𝘭𝘦𝘯𝘵 𝘵𝘰 𝘱𝘶𝘯𝘪𝘴𝘩𝘮𝘦𝘯𝘵. 𝘐'𝘮 𝘯𝘰𝘵 𝘢𝘯 𝘦𝘷𝘪𝘭𝘥𝘰𝘦𝘳, 𝘐'𝘮 𝘧𝘪𝘨𝘩𝘵𝘪𝘯𝘨 𝘧𝘰𝘳 𝘮𝘺 𝘤𝘩𝘪𝘭𝘥𝘳𝘦𝘯 𝘢𝘯𝘥 𝘮𝘺 𝘤𝘩𝘪𝘭𝘥𝘳𝘦𝘯'𝘴 𝘤𝘩𝘪𝘭𝘥𝘳𝘦𝘯. 𝘐'𝘮 𝘧𝘪𝘨𝘩𝘵𝘪𝘯𝘨 𝘧𝘰𝘳 𝘵𝘩𝘦 𝘴𝘰𝘤𝘪𝘦𝘵𝘺 𝘢𝘯𝘥 𝘴𝘶𝘤𝘩 𝘢 𝘱𝘦𝘳𝘴𝘰𝘯, 𝘪𝘧 𝘺𝘰𝘶 𝘵𝘰𝘶𝘤𝘩 𝘮𝘦 𝘺𝘰𝘶'𝘭𝘭 𝘮𝘦𝘭𝘵 𝘭𝘪𝘬𝘦 𝘸𝘢𝘹…
"𝘐'𝘮 𝘯𝘰𝘵 𝘣𝘰𝘢𝘴𝘵𝘪𝘯𝘨, 𝘐'𝘮 𝘯𝘰𝘵 𝘭𝘺𝘪𝘯𝘨 𝘣𝘶𝘵 𝘸𝘩𝘦𝘯 𝘺𝘰𝘶 𝘩𝘢𝘷𝘦 𝘎𝘰𝘥 𝘢𝘭𝘭 𝘺𝘰𝘶𝘳 𝘢𝘵𝘵𝘢𝘤𝘬𝘦𝘳𝘴 𝘭𝘰𝘰𝘬 𝘭𝘪𝘬𝘦 𝘤𝘩𝘪𝘭𝘥𝘳𝘦𝘯 𝘢𝘯𝘥 𝘐 𝘴𝘦𝘦 𝘢𝘭𝘭 𝘰𝘧 𝘵𝘩𝘦𝘮 𝘭𝘪𝘬𝘦 𝘤𝘩𝘪𝘭𝘥𝘳𝘦𝘯…"
Dear reader, thanks for reading the article now please if you don't mind, like, share and comment on the article for more updates.
Content created and supplied by: GhanaTrending (via Opera News )