Marriage is a complex Institution that requires knowledge, understanding and wisdom to manage. The difference between successful and unsuccessful marriages is not really total absence of misunderstanding in the former, but the abilities of the players (husband and wife) to be able to manage the misunderstandings.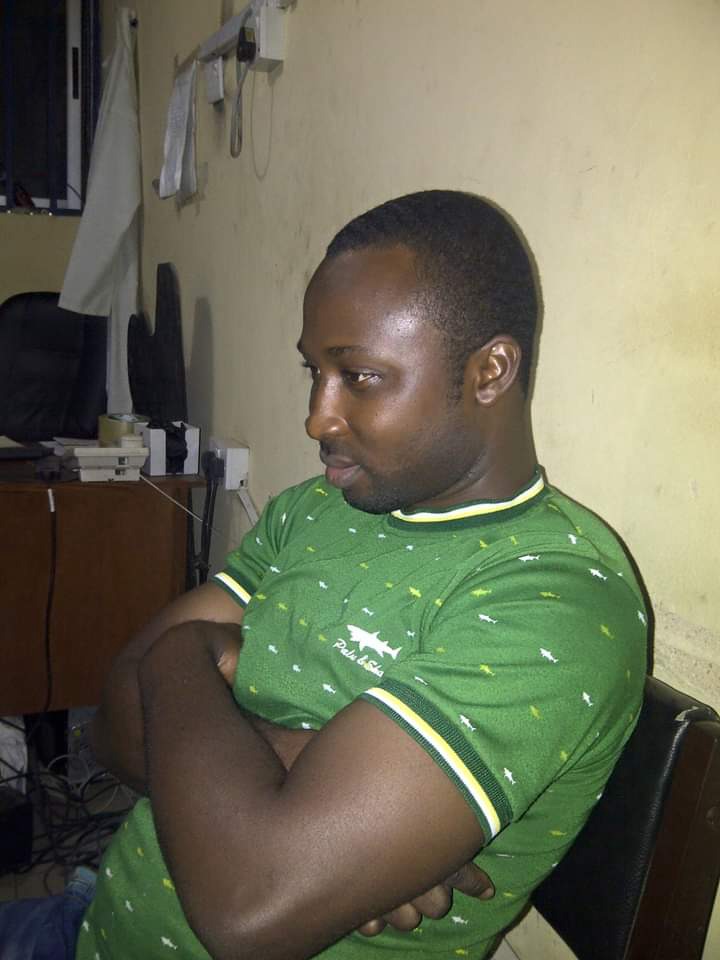 (photo source : Facebook picture upload of the poster)
Inasmuch there is need for couples to understand each other and apply wisdom in their day to day management of the marriage, one of the worst things that can happen to any woman in marriage is to be beaten by the man she got married to as her husband.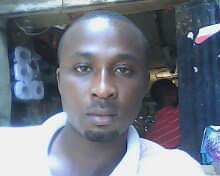 (photo source : Facebook picture upload of the poster)
The issue of Domestic Violence has been one of the major topical issues as far as marriage is involved. The reason for its importance is not far fetched - some unfortunate married women were unlucky to face their untimely death as a result of Domestic Violence.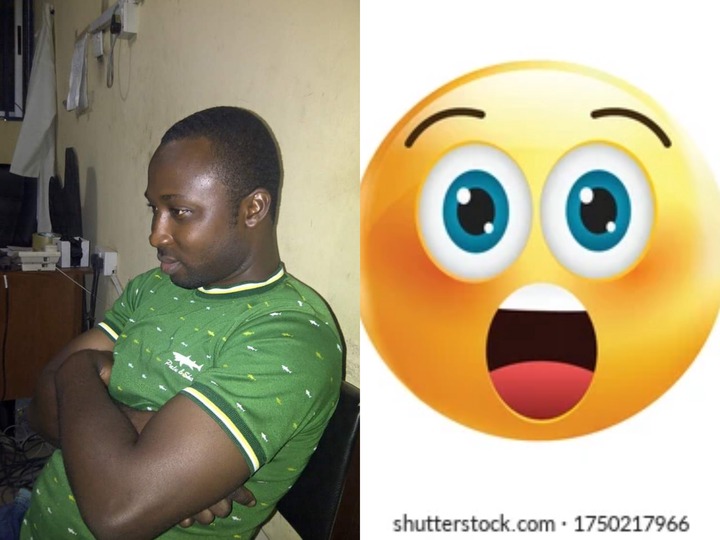 According to the story shared by the male Facebook User, a man's father was involved in beating his mother with a broom, simply because the mother didn't serve him food to eat. The story also revealed how his father (who is a professional plumber) does not bother to give his mom money to cook and prepare food for the family nor show concern about their school fees.
See the screenshot below for the details of the story: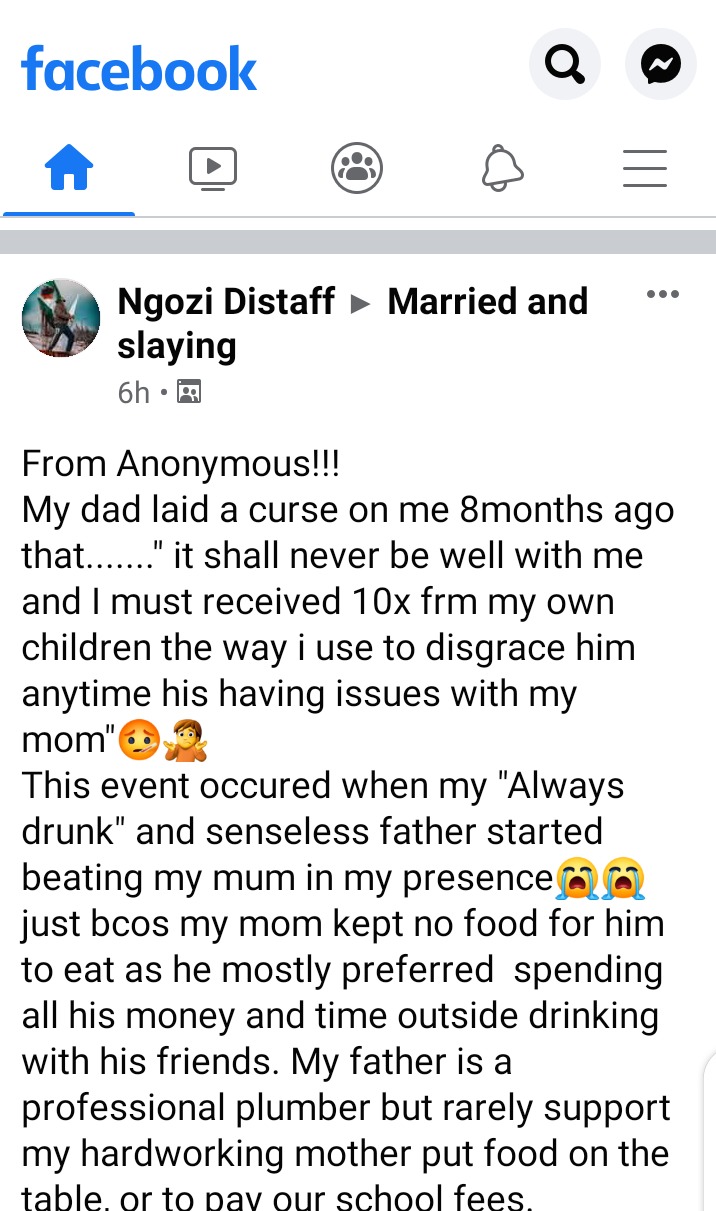 On that fateful day, when he saw how his father was beating his mother with a broom in his presence, he got infuriated and took a drastic action. According to him, he picked a stick from the ground in the process of his father beating his mom, and beat his father with it mercilessly.
Consequently, the father fainted and he was rushed to the hospital. When he regained consciousness, his father laid a curse on him that, it shall never be well with him. Also, he will receive the beating he gave him from his future children in hundred folds.
As it stands, the man is worried about the curse his father laid on him. So, he wanted to know if truly the curse would work in his life as proclaimed by the father.
Check the screenshot below for the rest of the story.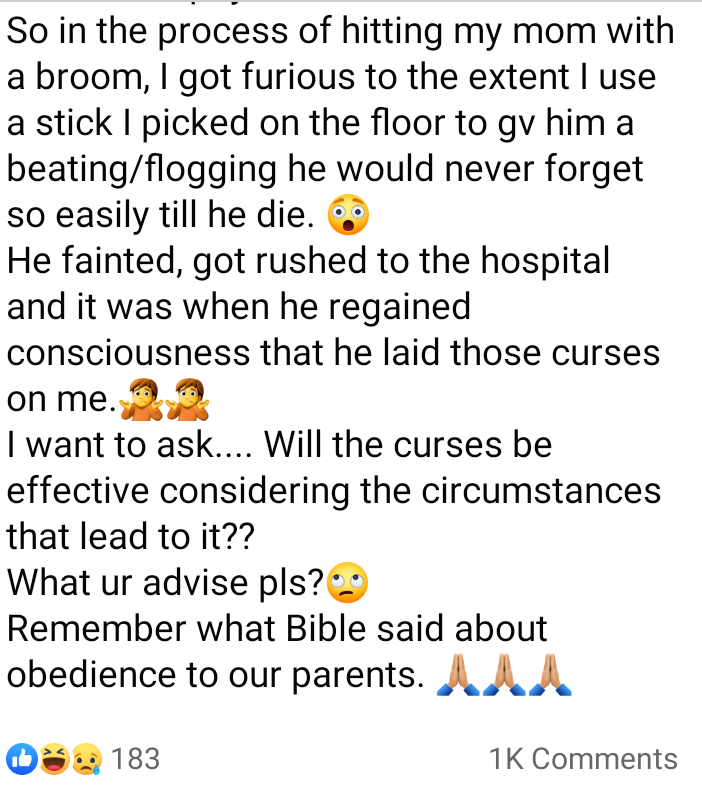 After the post was submitted, some members of the group hurriedly dropped their opinions on the issue.
Some of the screenshots below reveal their comments: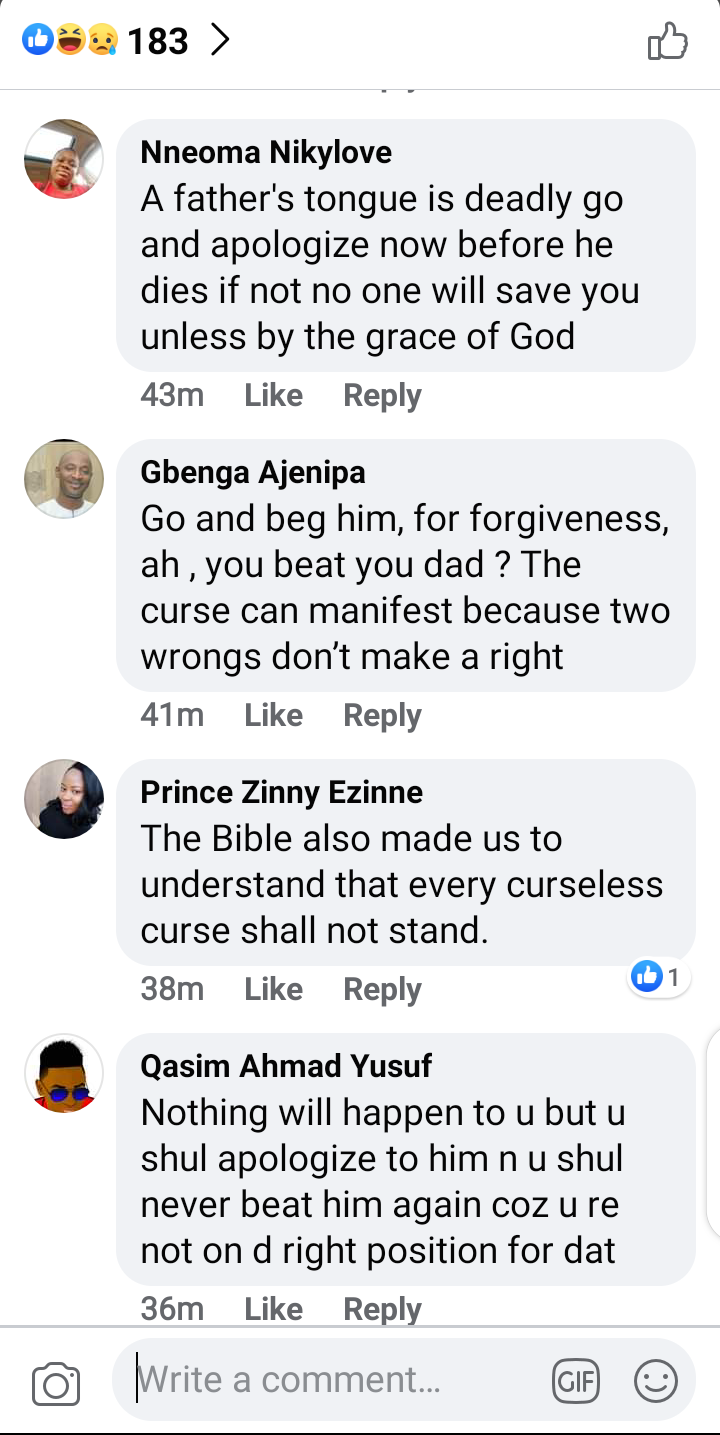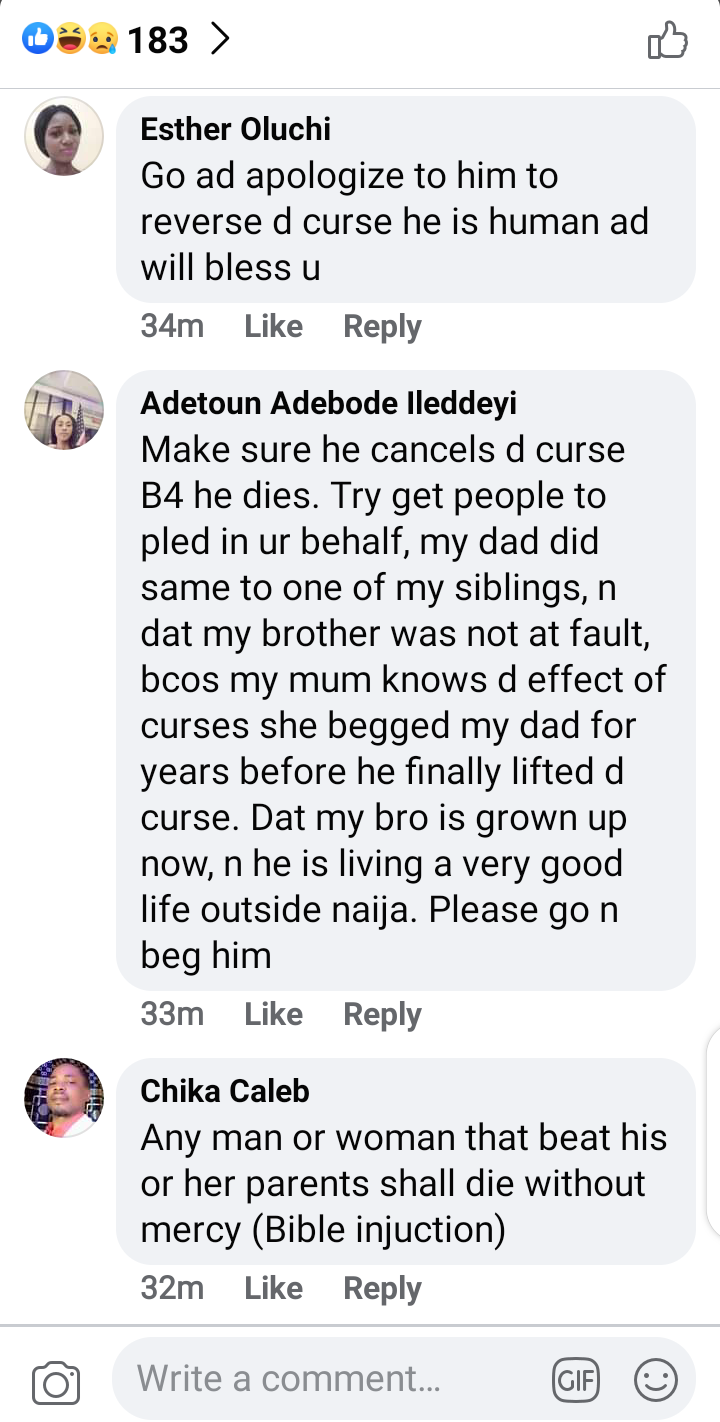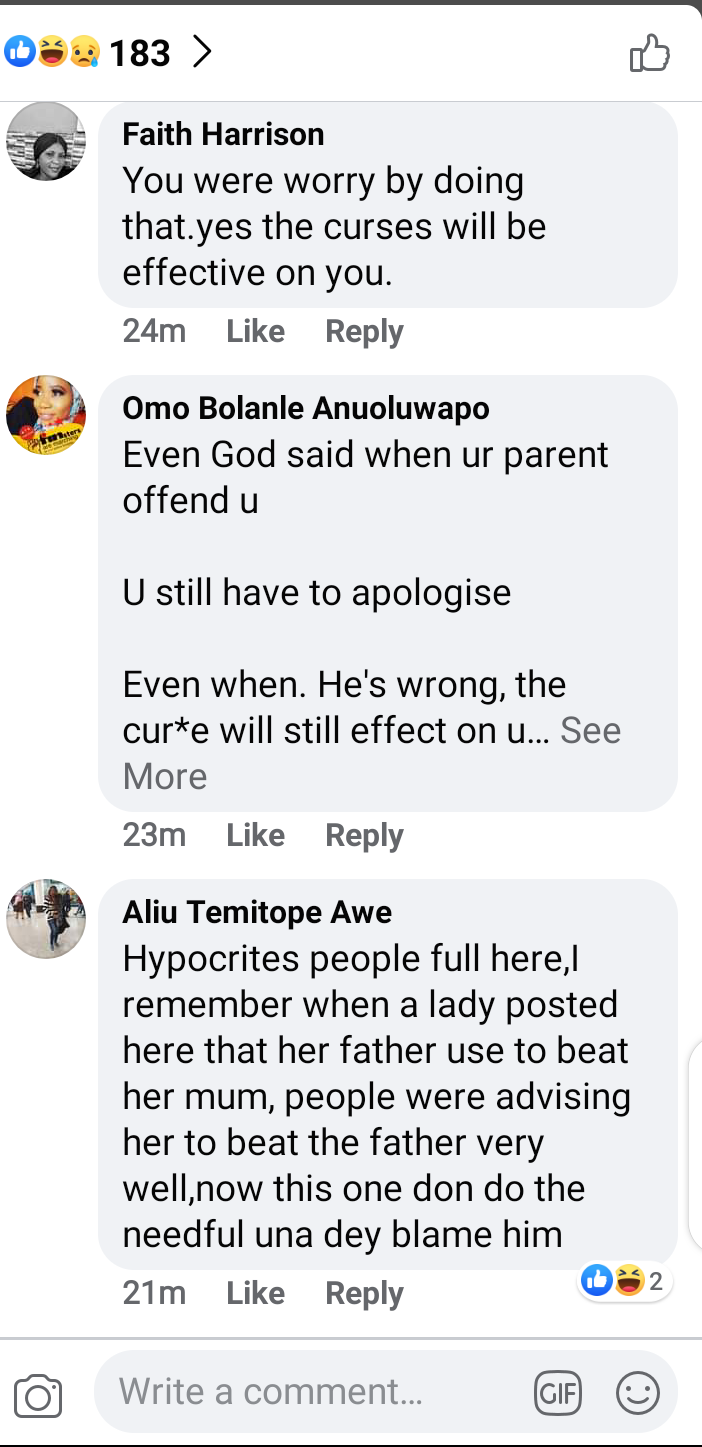 Story source: Facebook/Rant HQ Extention
Now, what is your take on this issue? Do you think the curse will have effect on the man in the future?
Content created and supplied by: OriginalCreator (via Opera News )