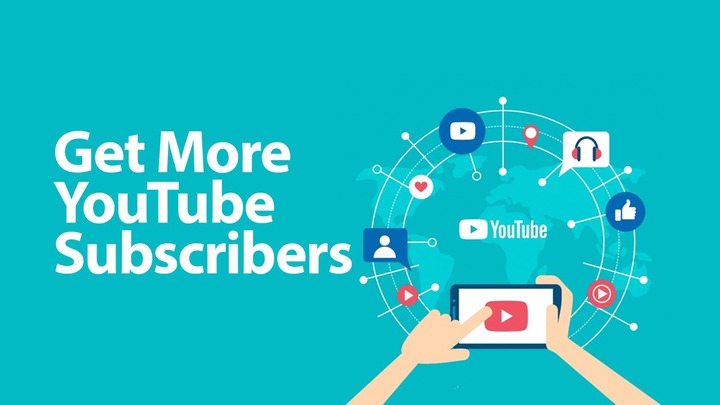 You become so frustrated when you take the effort to film, edit and upload a video on your channel and at the end of the day, you get little or no views at all, or probably for a very long time, you get no subscribers for your channel.
It could be that there is something wrong somewhere, managing a Youtube channel is like being in the publishing world, the question is, how do you become a good selling author, it becomes much easy when you have a best seller, this applies here too.
You can grow your channel when you are already famous, but what do you do when you are now starting from scratch.
Follow this Steps:
1. Use Compelling Titles:
Example of this compelling titles are;
* How To
* How l
* Secrets of.
2 . Use Warning Titles:
Examples of this warning titles are;
* Don't start a YouTube channel until you watch this.
* Don't start a business and to you know this.
3. Use Outcome-driven Titles:
Examples are;
* The most dangerous fishes in the world.
* People in the world you don't want to mess with.
4. Hook Them Aith a YouTube Trailer:
Think about your favourite movie, right before it comes out, what does the company do? The release a trailer they give you some of the best scenes from the movie, so we did trailer you always look forward to the movie when it comes out. So the same thing applies here, give them a trailer of what is in your content.
5. Fall in love with your fans not your content:
One of the biggest mistakes that YouTubers make is, the main videos are they want to make and upload but it shouldn't be that way always bring out what your fans love and would want to watch. Always upload things that will make someone want to watch not not what you feel like uploading.
6. Have a CTA in your video:
A CTA means, "Call To Action".
You have to tell your viewers what you want them to do. For example, " do you want them to share your video give a thumbs up or subscribe or what let them know never assume they would automatically do all those things after watching your videos.
Regularly call them Into action by asking them to give you a thumbs up or subscribe or share the video.
7. Be consistent and be patient:
Most YouTubers give up too soon, the upload a video or dozens of video and then without any improvement,they give up.
Don't give up so soon think of this as a long-term game like pushing a snowball up a hill, in the beginning it becomes tough by later when you go over the tip point everything becomes easy.
Follow this 7 steps and you will get more views and subscribers for your YouTube channel.
Content created and supplied by: BismarkTetteh34 (via Opera News )