Mzbel accused Josh Laryea of literally aiding her to leave the ICGC branch he planted, basing her accusations on alleged sexual abuse conduct and within days, the bloggers and news portals were making a big fuss about it.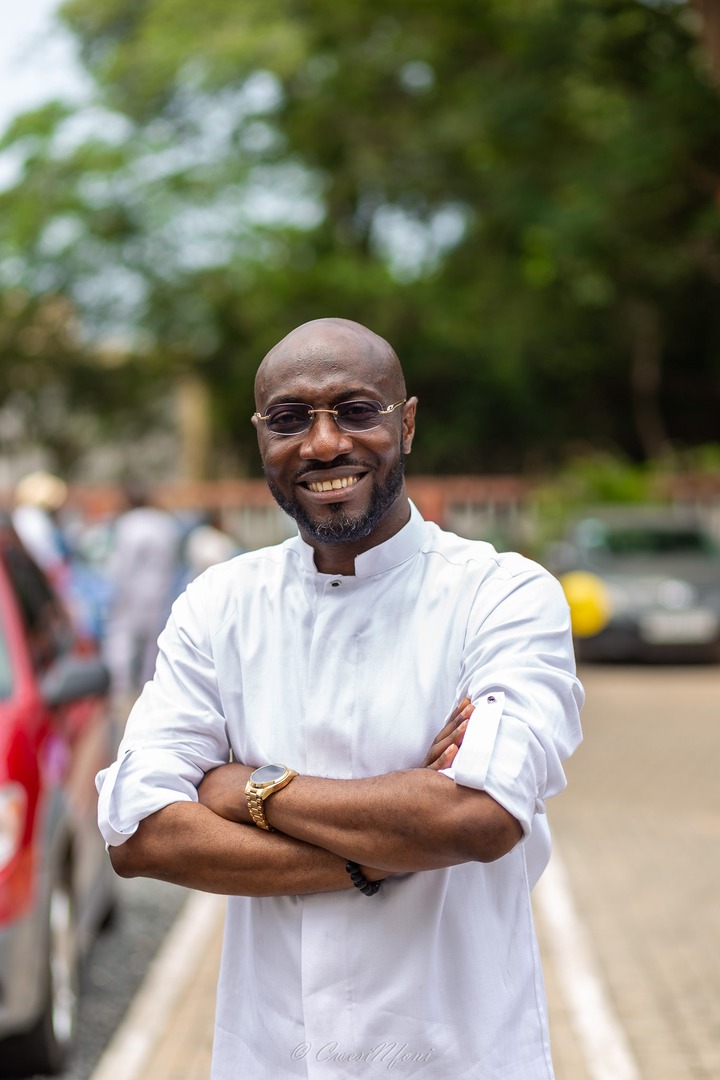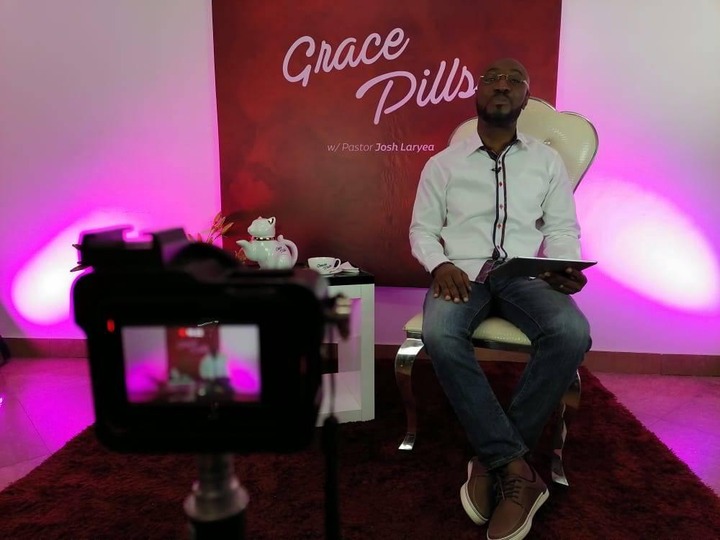 The ICGC Church Council, took a hard decision to suspend the famed gospel musician and now, Rev Laryea after it received the report against the pastor. The report which was leaked to the media unfortunately stated that, "Rev. Josh Laryea is being withdrawn from the pulpit and thereby the Doxa Temple with immediate effect. This is to allow the Committee carry out its work uninterrupted."
Well, he contemplated suicide when the news broke especially when everyone including mentors and friends had let him down. "I may have gone mad, I may have been dead…at a point, I thought of suicide...," he said.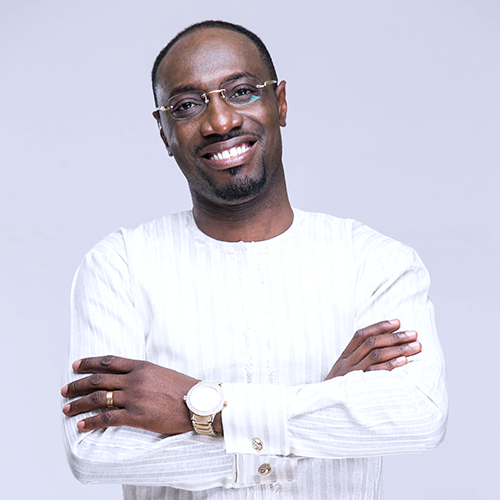 However, the musician picked up what was left of his life, as he was convinced beyond doubt that, he had never engaged in any of such acts, that he preaches against and moved on. He realized that, he will not have to die yet, or neither sacrifice his calling and purpose on this false accusation and after sober reflections, and counsel from some few people he could rely on and deep prayers, he felt a season had ended, so the new can begin.
He Josh Laryea went and planted another church and he is now the head pastor of the Kharis Centre International. He had spent 5years and 2 months at the Doxa ICGC, he had planted here in Accra.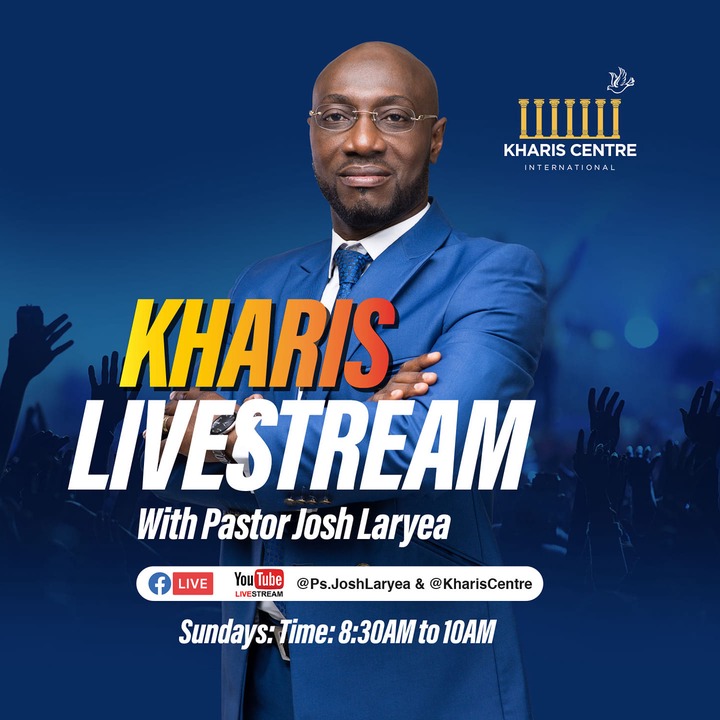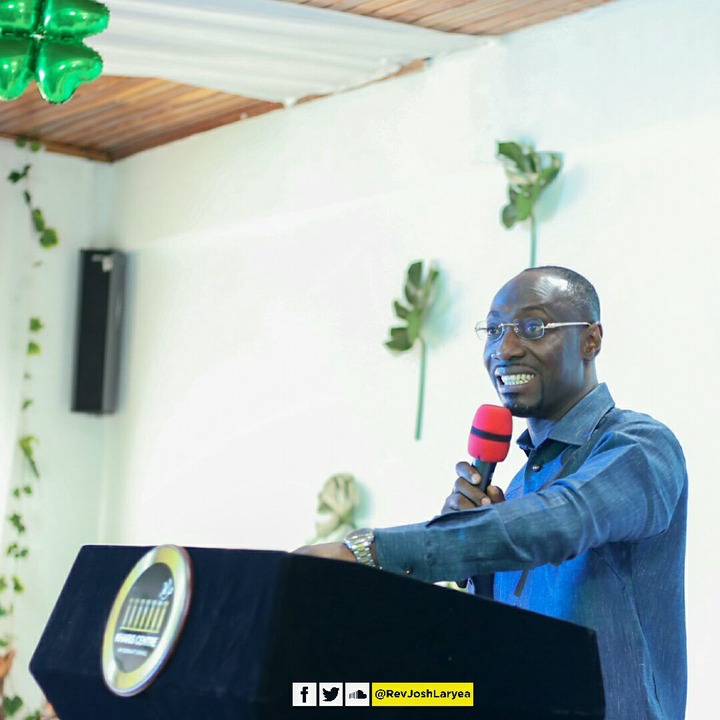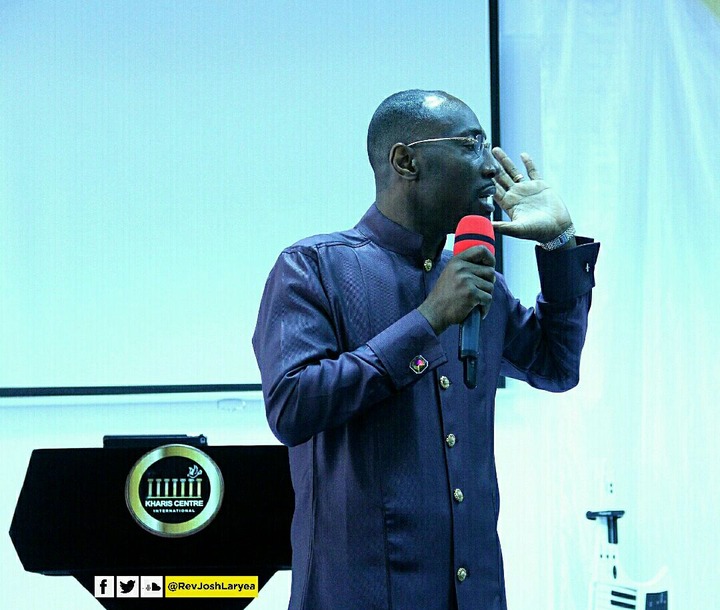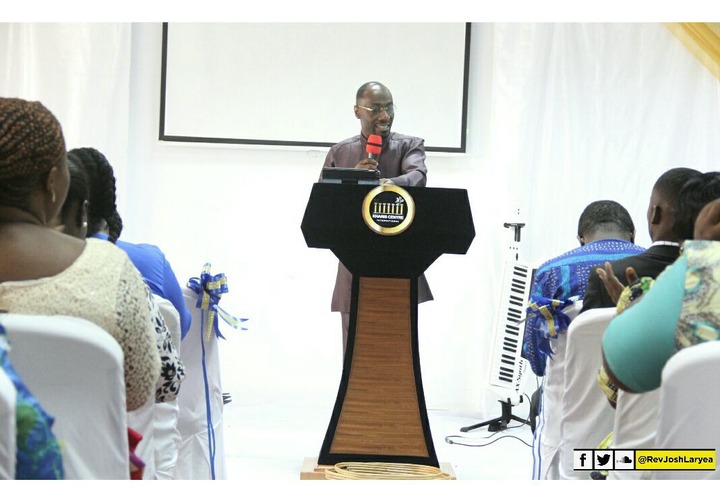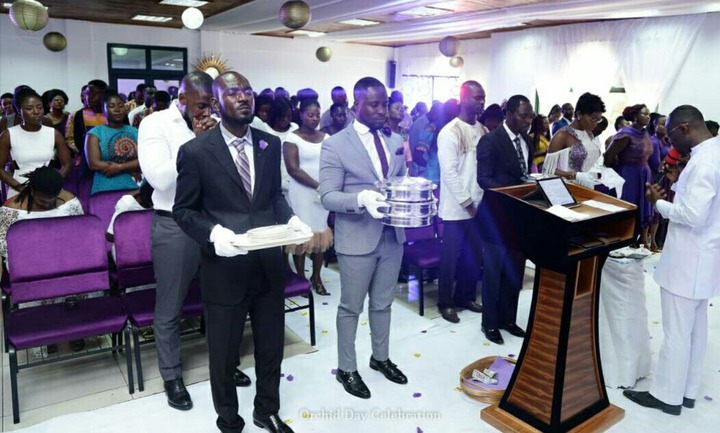 Joshua Alphonso Tetteh Cheataa-Laryea hails from Gbese a suburb in Accra. Josh is an old student of Accra Academy and Apam Secondary School. Josh was born with the gift of singing, which was spotted at the age of 10.
The gift was unearthed on campus where he led the Jama groups (fun groups) of both Accra Academy and Apam Secondary School.
He released his first album His Resurrection Power in 1992. This was well patronized by Canadian Churches and Universities due to the style and flavour of the songs on the album. He had to wait for about two more years to release the next album "Praise Power" in 1994. In 1997, he released the third album dubbed Ye Tietia Wo So.
The album became a major hit in Ghana and many neighboring African countries like Togo, Benin and the Ivory Coast. It was also patronized in Canada and the USA mostly in the African Communities.
Josh's fourth album was released in 2002 dubbed Halleluyah Africa, this album re-echoes the fact that it is not over with Africa yet, that God is raising gallant men and women who would bring Africa from obscure places into the lime light. Some of the songs on this album were translated and sang in French.
There were other languages like two of Nigeria's most popular dialects Yoruba and Ibo, which took Josh's ministry another level.
Some of his other albums are Ngboo and Overcomer. He has been nominated for several Ghana Music Awards and in 2005 he won Gospel Artiste of the year 2005. Today, Josh Laryea is a household name in Ghana as far as gospel music is concerned.
He is married to Vivian, and they have been blessed with three boys, Kirk, Josh Snr. and Kelly. His hobbies are reading, counseling, swimming and watching movies.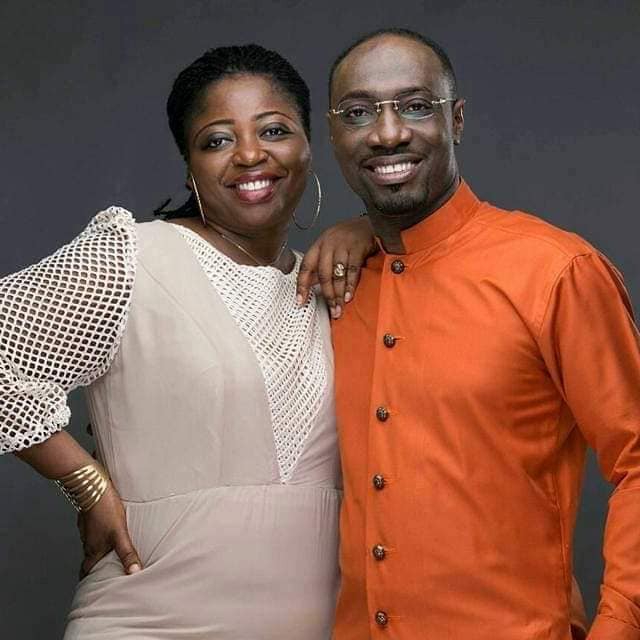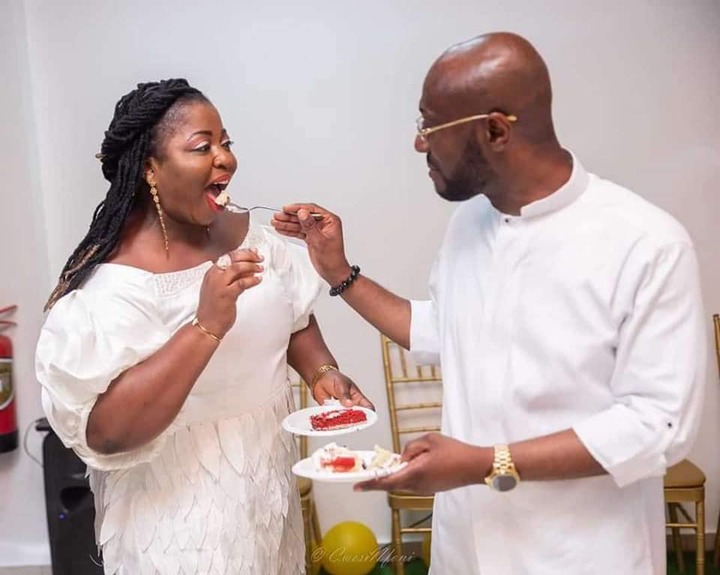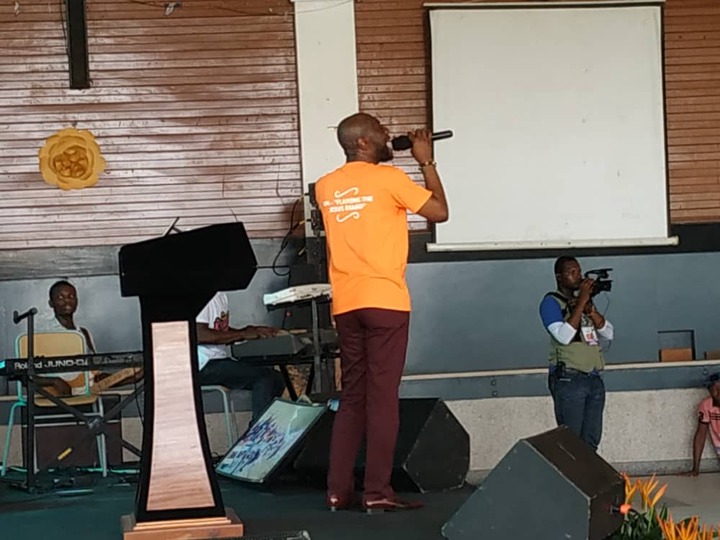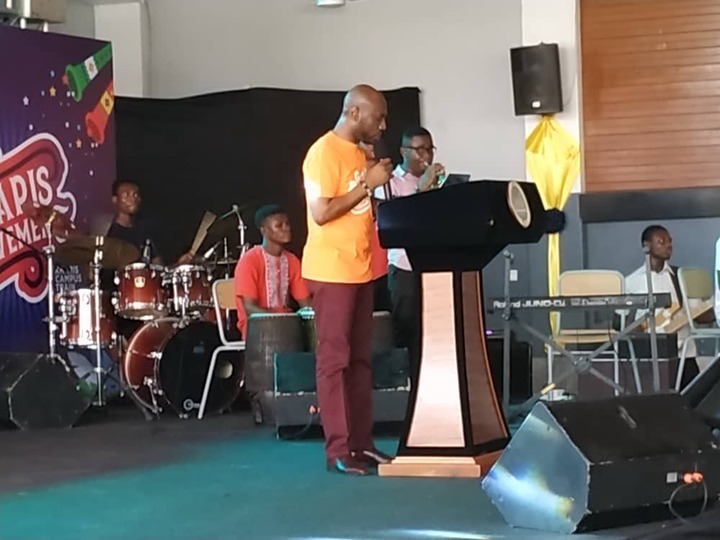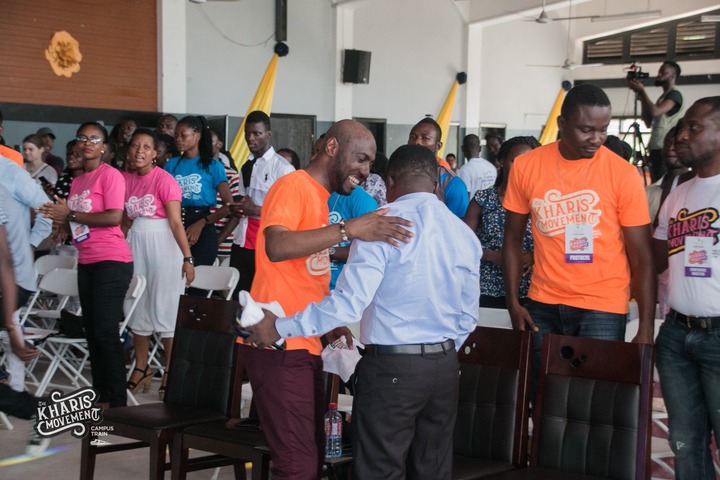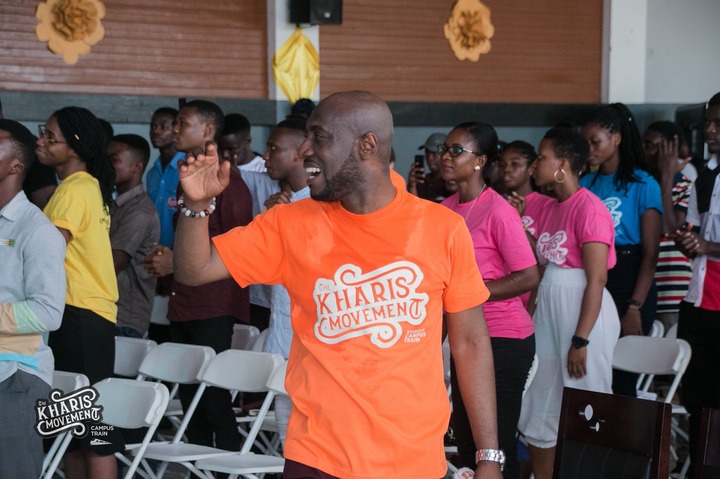 Content created and supplied by: MrPresidentFrank (via Opera News )