Haija Bintu Known in real life as Naomi Asiamah is a young tiktok star mostly known for her curvy backside and her alluring twerking videos.
Haija Bintu is a Young entrepreneur, Curvy Model, Brand influencer in Ghana and a commercial runner on social media Platforms.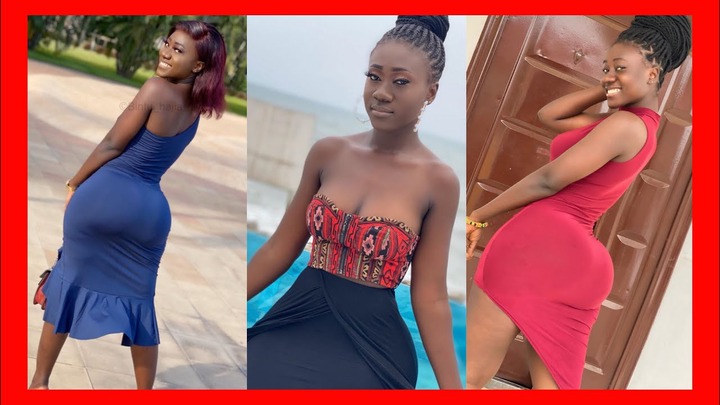 Haija Bintu Attends the Koforidua Technical University (KTU), Where she is studying Hospitality. She is popularly known as Haija Bintu but her real name is Naomi Asiamah. Haija is not a Muslim but she is a Christian.
Haija Bintu rose to fame early last year after pictures and videos of her backside broke the internet.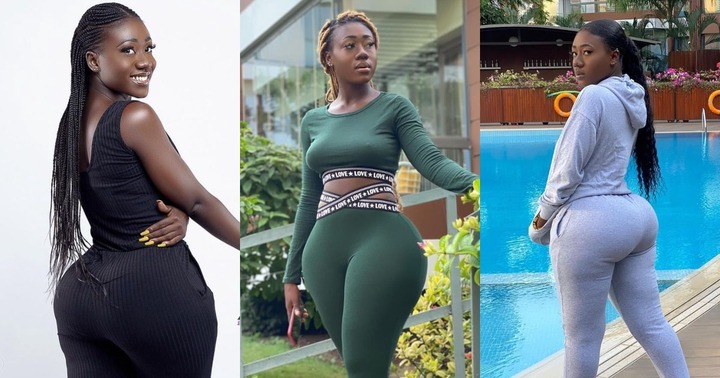 Naomi but popularly known as Haija Bintu has more followers than some Actresses and Singers in Ghana. She has gotten a lot of followers and fans that have been following her across all her accounts on multi blogging site.
No one can deny the fact that Haija is beautiful in her dark chocolate complexion skin.
Although many are doubting and accusing her of undergoing surgery to have such a curvy backside but she has proved them wrong that her backside is natural and nothing else can stop that.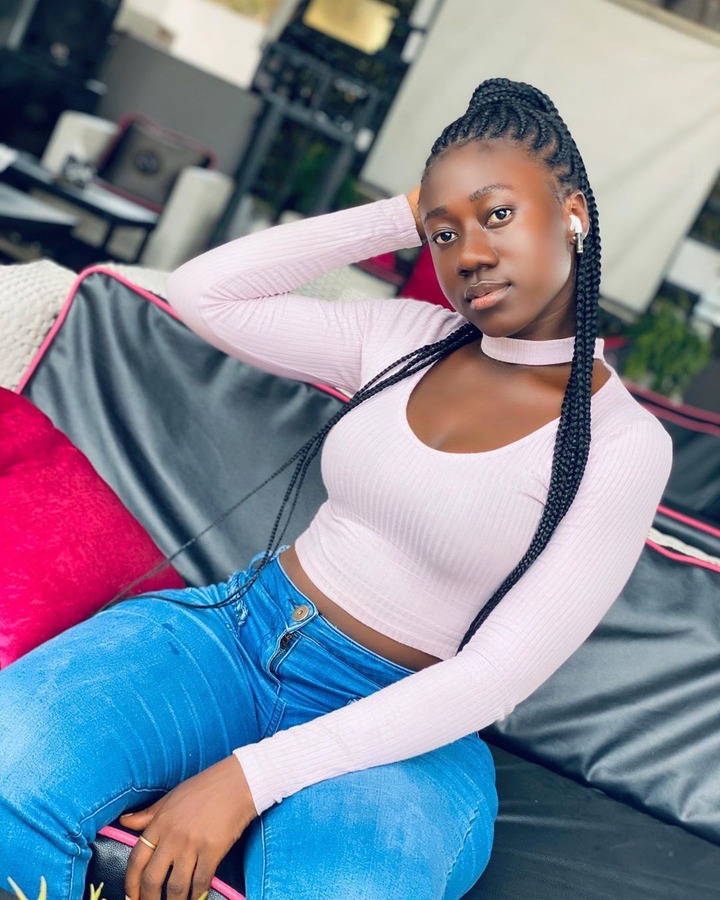 Below are some Hidden Secrets About Influencer, Haija Bintu That You Probably Didn't Know all this while.
* According to her, She likes tall guys
* The tall guys that she wants has to be dark and not fair just as she is dark_skinned, just to match up with her complexion.
* She also said that, The guys that she like must be rich because she don't entertain broke guys.
* Shocking part, She revealed her favourite position during sexual intercourse.(Doggie)
* She got the admiration of the public, especially tiktok lovers.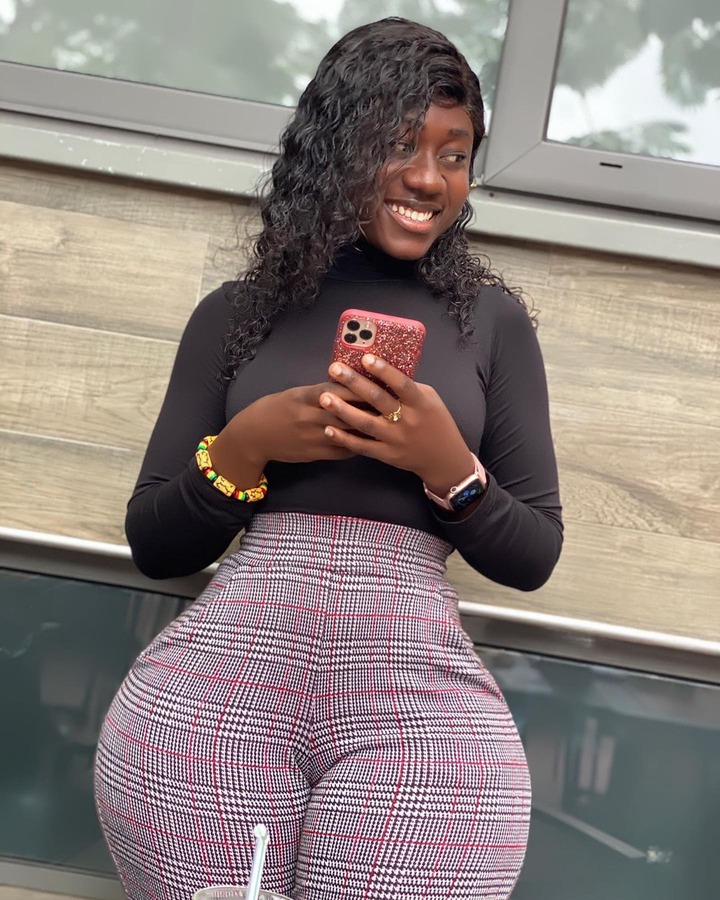 * She is a makeup artist
* She has her own business where she sells waist trainers.
* She is a brand ambassador

Content created and supplied by: TheWritergal (via Opera News )