Since the beginning of the month of march TV3 has been celebrating each day in significance of the fact that it is Ghana's month.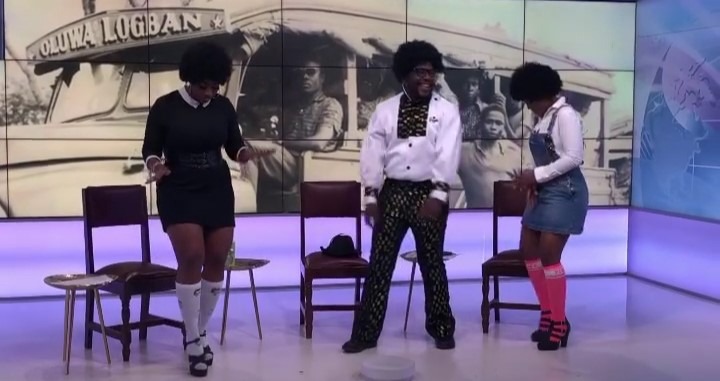 In today's episode, three of their star presenters namely Berla Mundi, Cookie Tee and johnnie Hughes decided to go old school.
The trio were seen dressed in in an old school funky style as they dance to a tune of music after the morning show which they all host together.
Berla Mundi was seen dressed in a white sleeve shirt with a thin shoulder overall jeans dress. On the foot, she wore a long pink socks which cover her legs up to her kneels with a black heel to match up.
She also had an afro wig on her head which made her look unrecognizable and funky.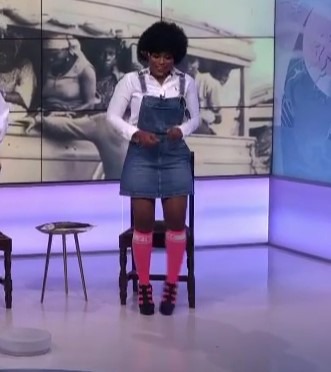 Cookie Tee was seen wearing an all-black dress with the same afro wig on and a black heel to match and as it was with Berla Mundi, she couldn't do without her long ash colored socks covering up to her kneels as well.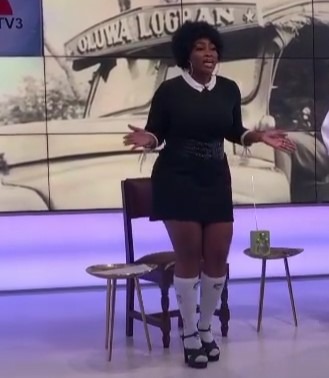 Talking about johnnie Hughes, it was hard to make him out because almost half of his head was covered with the afro wig that he wore.
He had his white long sleeve shirt on with a trouser to match and a black shoe.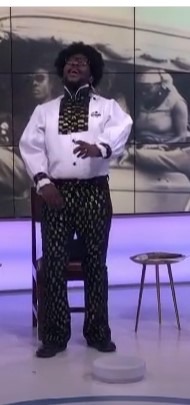 Check out some more pictures of the trio as they dance their heart out after the show.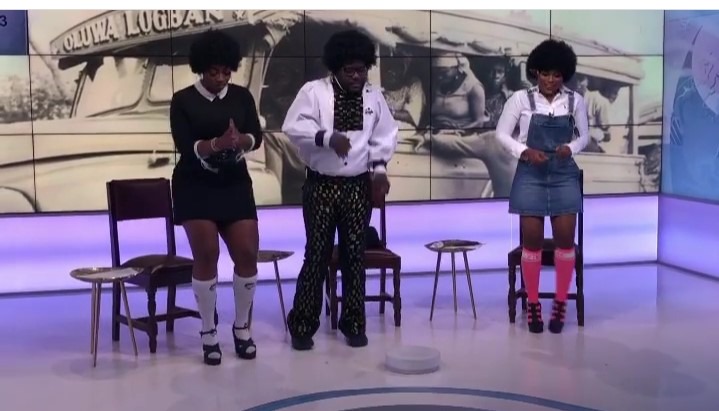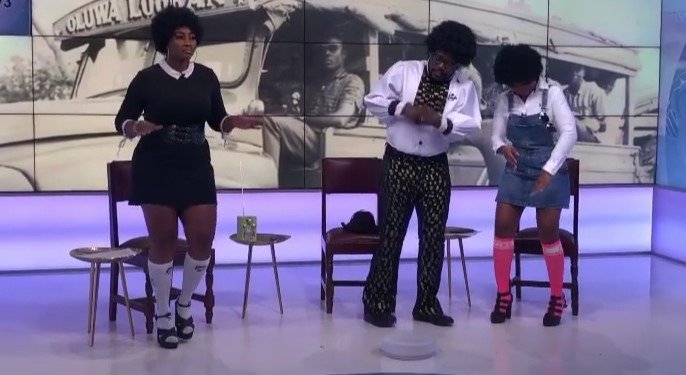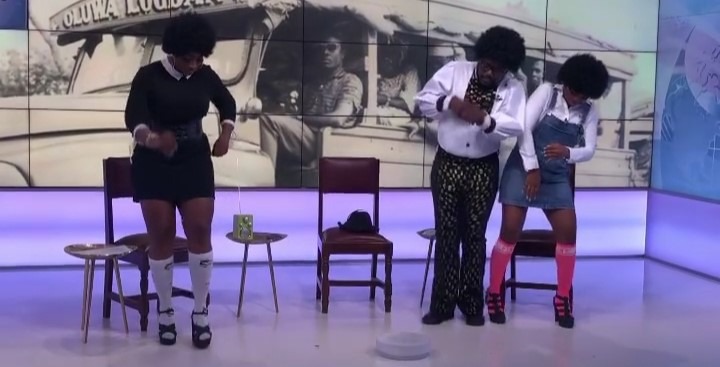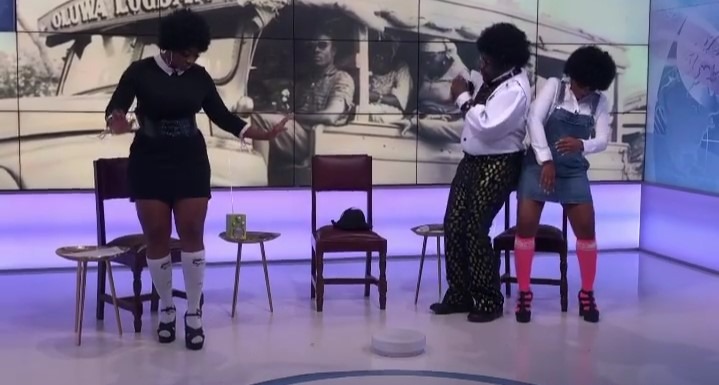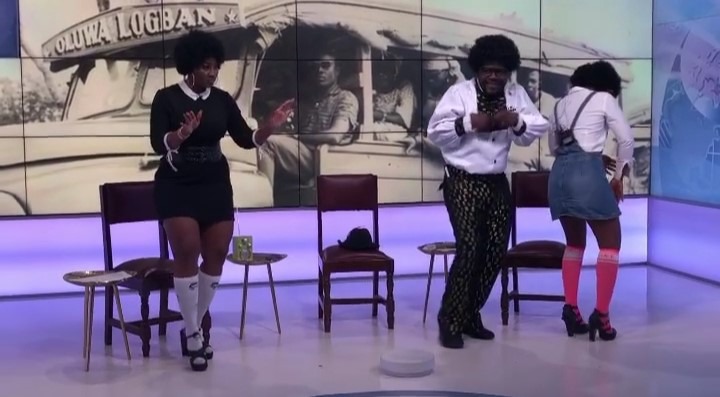 Content created and supplied by: Nkets (via Opera News )