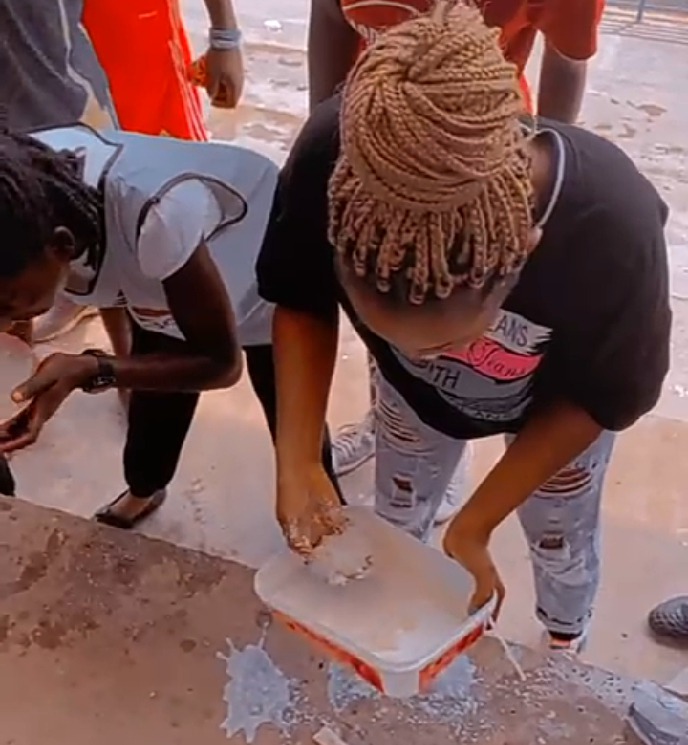 Two slay queens appear to be eating gari soakings as if they haven't eaten for some time now. The two slay queens identities are unknown right now. it appears they have been forced to eat like that but we don't know the reason behind it.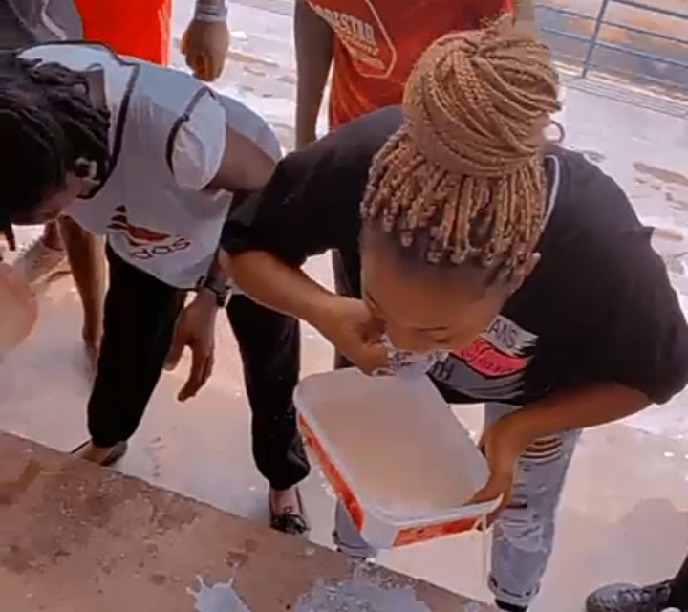 Slay queens claim to be eating Pizzas, Fried rice and other expensive foods but in reality this the kind of food most of them eat . Slay queens mostly borders their boyfriend with expensive foods and others , all because is not their own money and they do not care. From the footages it appears the two slay queens are busy eating gari soakings as if they don't care about anyone. The most interesting part is that ,their boyfriends will surprisedly watch them .These Slay queens when they meet the guys ,they claim to be too expensive that ,they only eat pizzas and other expensive foods.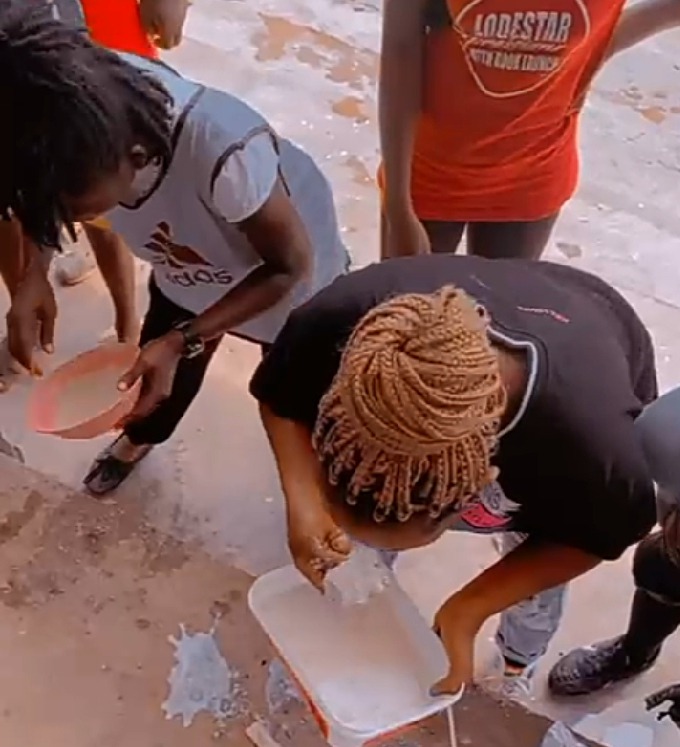 Men have been complaining of hardships ,all because their girlfriends always put pressures on them. Some men have even rely on bettings and other stuffs all because of money they need to give to their girlfriends. Men should take this as an advise and know that slay queens also enjoy the same food we eat , the same gari, they same banku and other local foods we eat. Slay queens only come out in public to claim but in reality is not true.
Content created and supplied by: Abrante3gyimah (via Opera News )