Men today can be so arrogant and always want to shout at their wives for every wrong thing they do.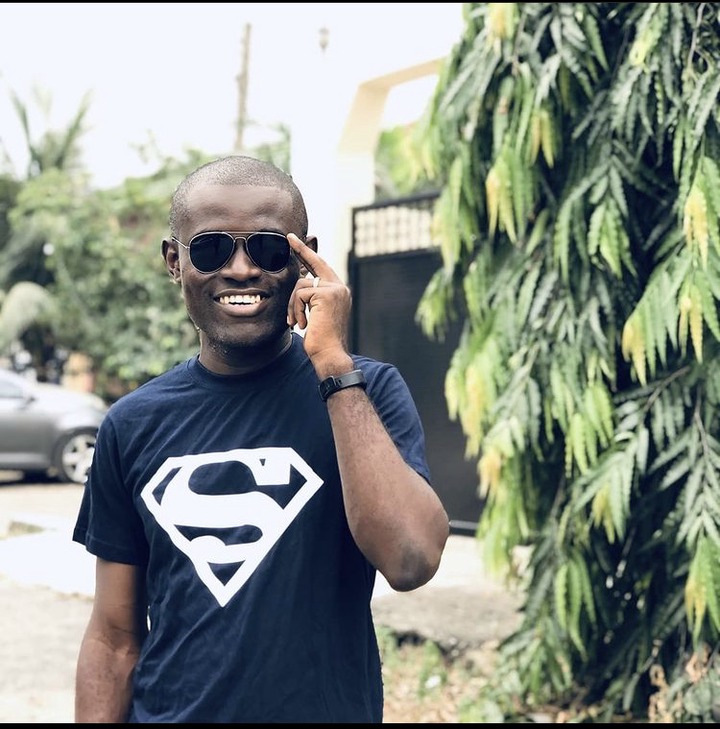 King Jo The Runner through a post made it clear that shouting, getting angry was not that solution and he gave an example with an incident in his relationship.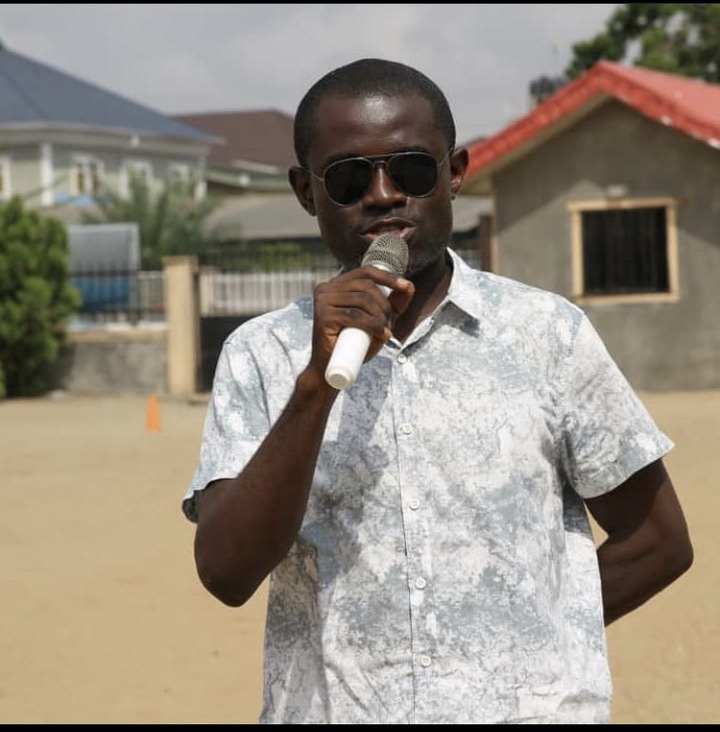 According to him, he dropped his wife off at surulere after they went to see a friend together and when He got home the gate was locked with the keys inside his wives back and she was very far from where he was. He was angry, frustrated which everyone else would be but there was nothing he could do about it,  so he took with him a laptop, went to an eatery where he ate and worked for 4hrs until his wife came home.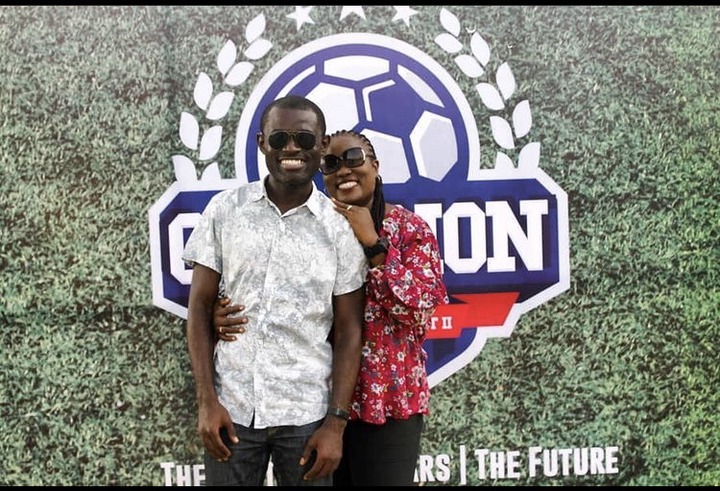 When he got home, he bought some of the snacks for his wife but she, who was thinking her husband would be very angry and furious, was surprised. She said, "I can't believe you got me snacks after I left you stranded? How can you be this calm, I thought you would be very angry."
According to the man, he has been married to her for 5 years yet she thought the love and gentleness he had been showing will change just because of a silly mistake.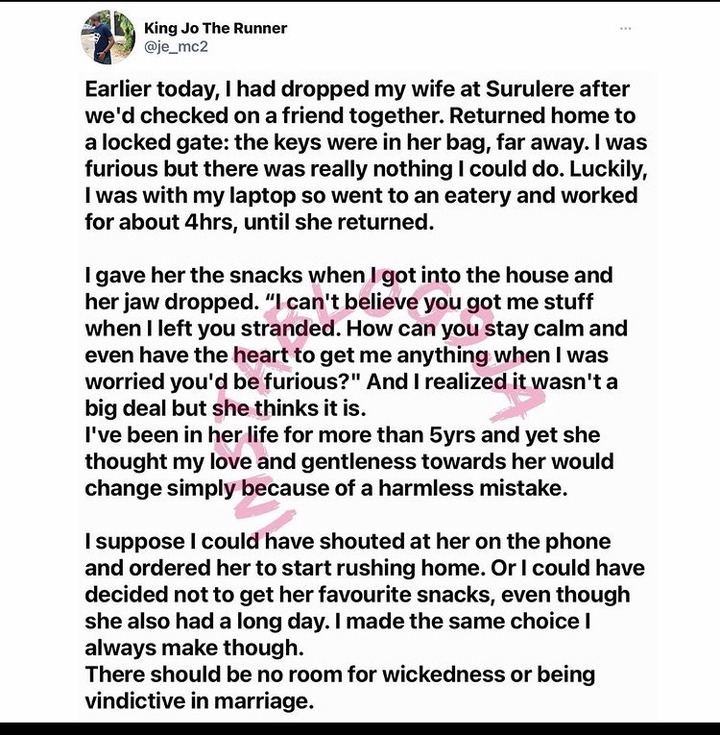 He ended by saying, "There should be no room for wickedness or being vindictive in marriage."
See how people reacted: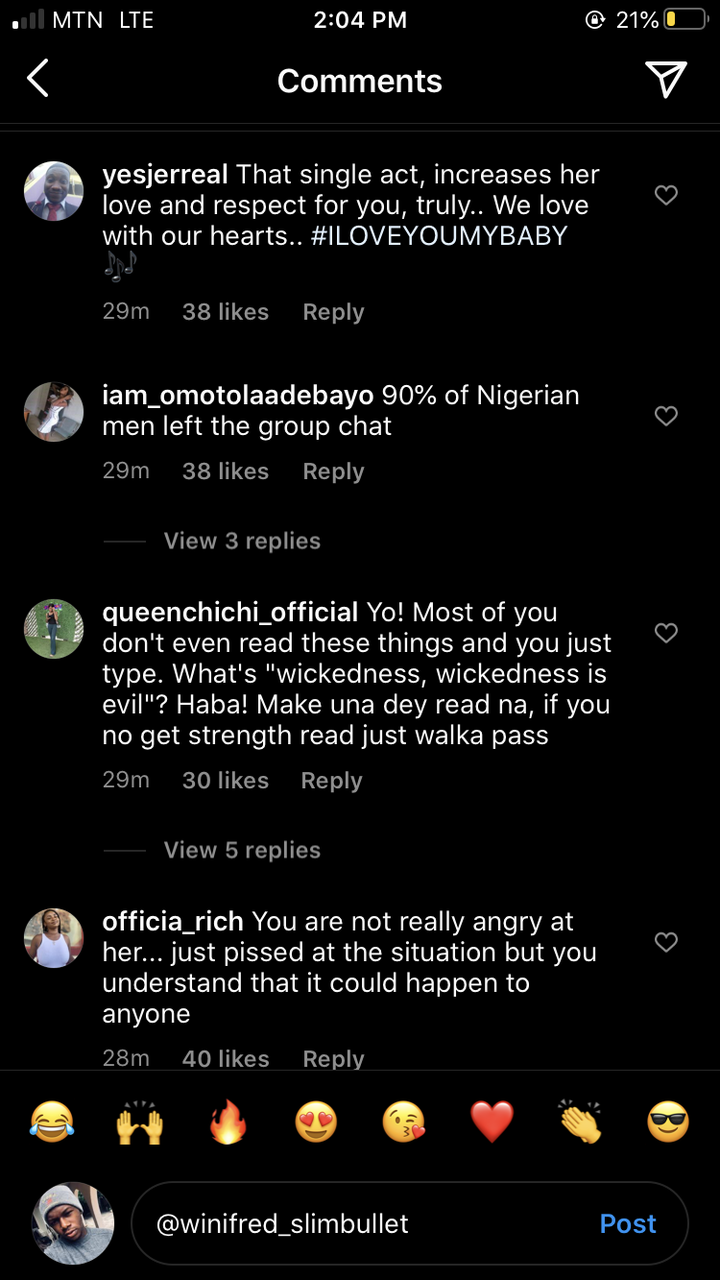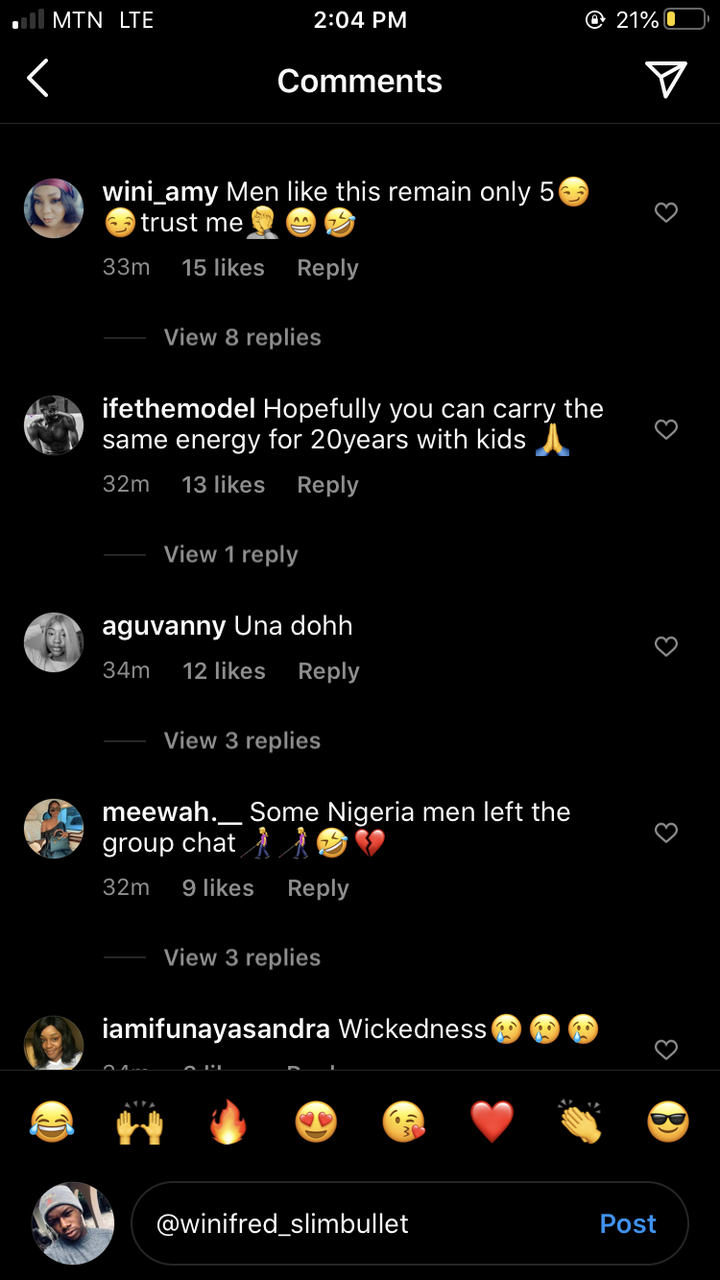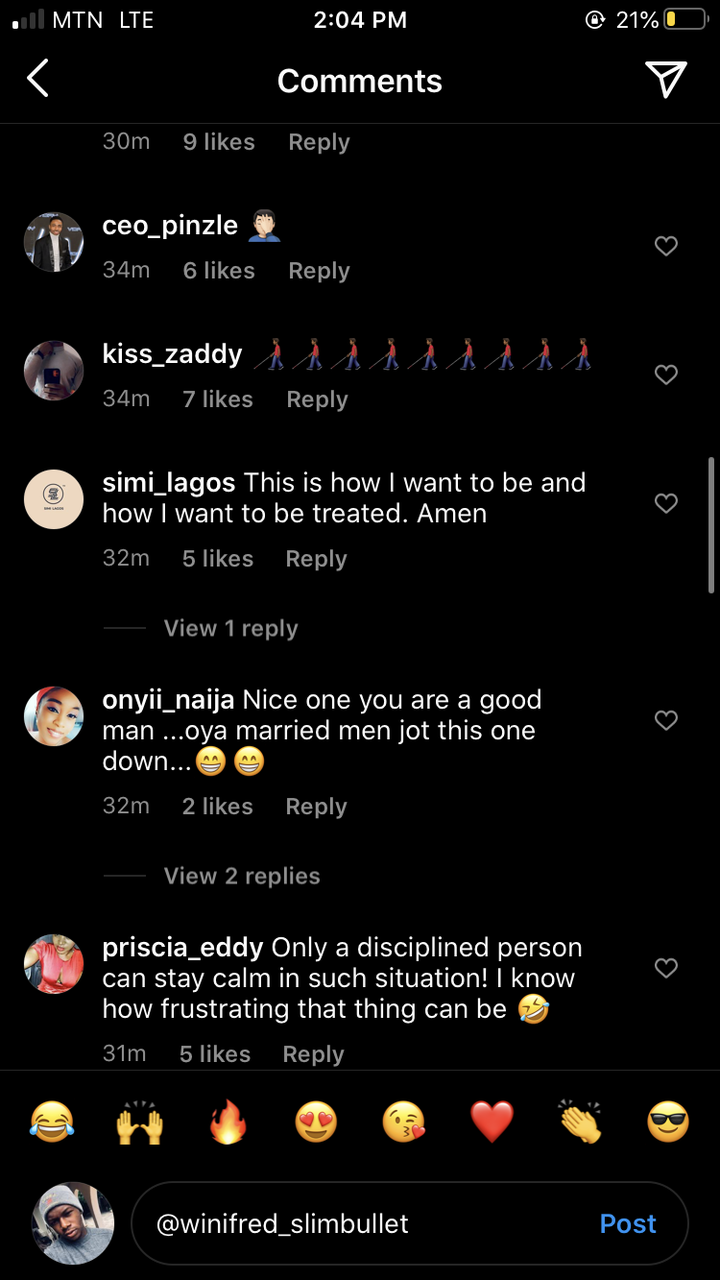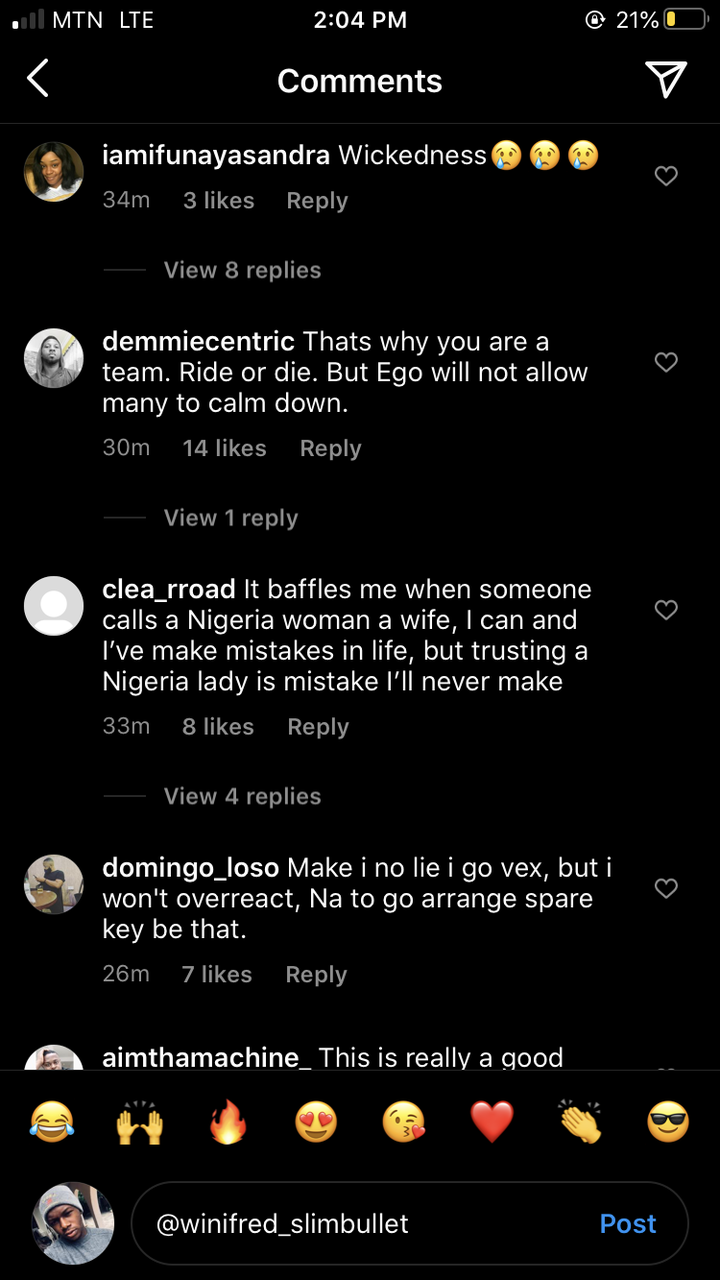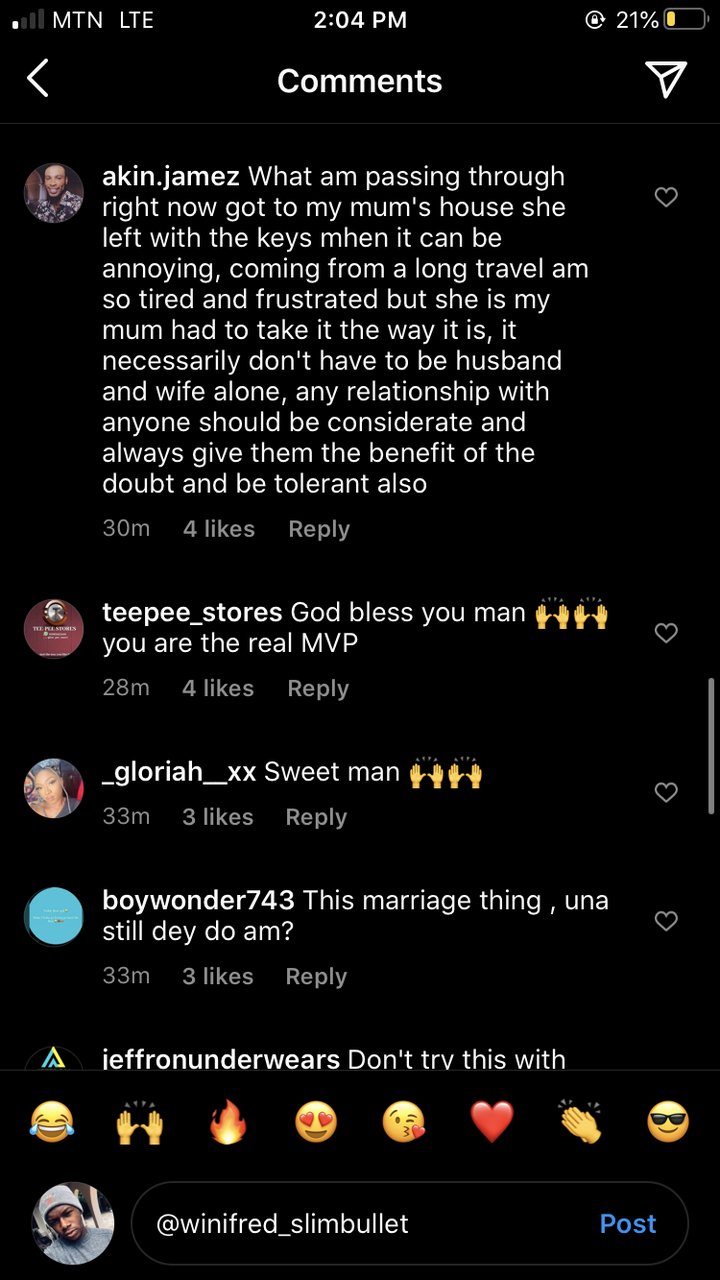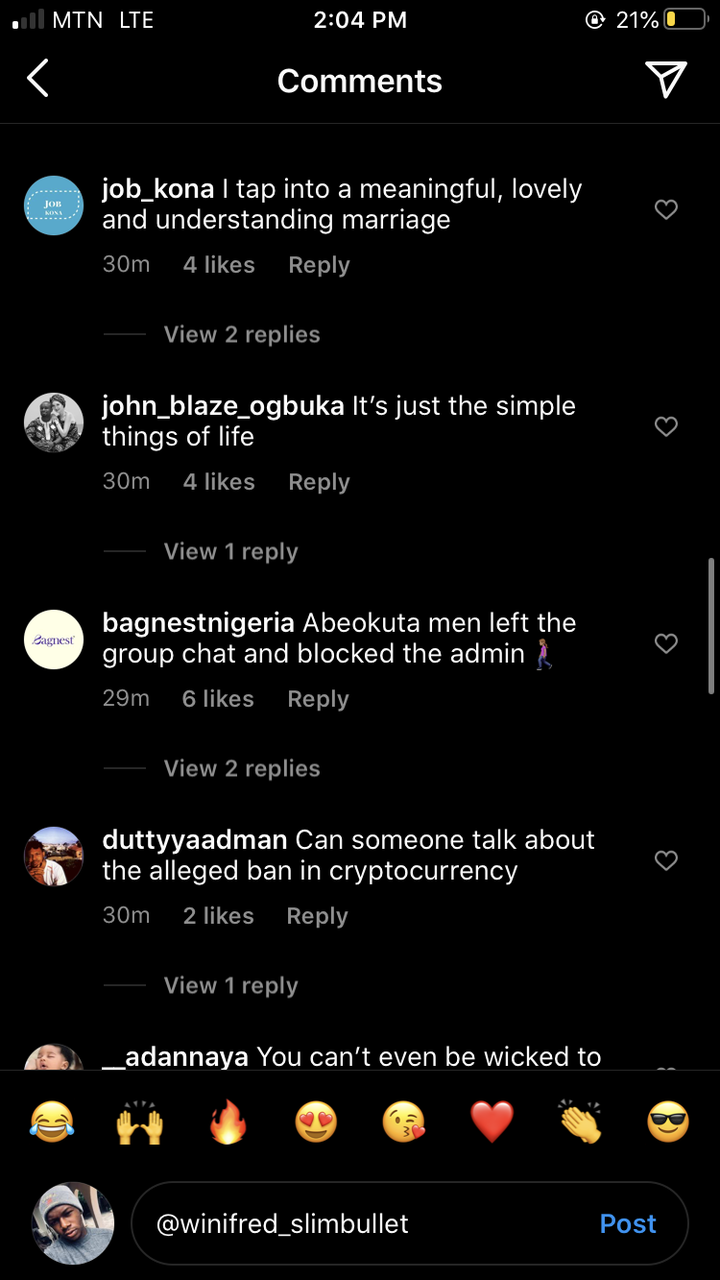 To the Men, this is a great message and if you choose to ignore it I don't think you should be getting married because you won't be able to love and cherish your wife. 
Many have been in this situation before and they shouted at their wives but this man showed that men can indeed be gentle.
Content created and supplied by: Officialkwame (via Opera News )