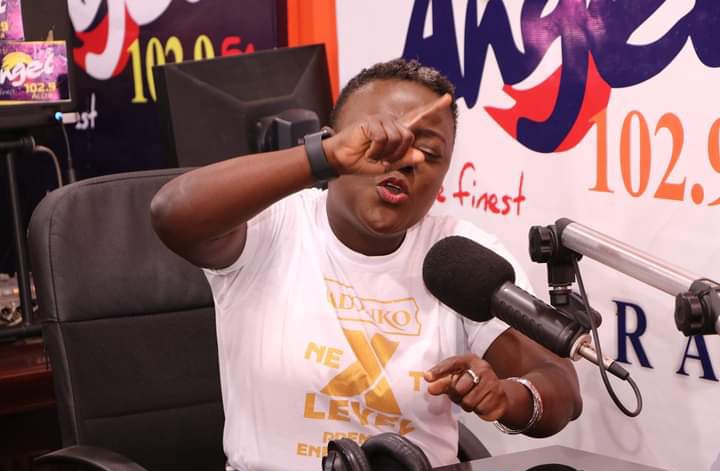 A renewoned Presenter and Journalist of Angel Broadcasting NetworkTV, Nana Yaa Brefo a fearless woman who can talk without fear on Anopa Bofo) morning show has added her voice on the Achimota Rasterferians's brouhaha. 
According to Nana Yaa Brefo, there's a man who didn't go to Achimota school but he's discipline and a highly respected man in the country (Ghana) mean while he didn't go to Achimota.
She added that, There are also a lot of students Who completed Achimota School and doesn't even know the "Discipline "they're struggling about.
Nana Yaa Brefo angrily revealed that,we don't believe and appreciate ourselves as blacks but pampering the white's.
We those who didn't attend Achimota School are not discipline that's what they're trying to tell us?.Nana Yaa Brefo asked and said there are many graduates from Achimota School but are not discipline.
Please do you agree with Nana Yaa Brefo?, kindly share your thoughts by clicking on the article.
Content created and supplied by: Morby_NewsGh (via Opera News )