Mr Richard Brown has left the jaw of Ghanaians wide opened in surprise with his new outfit.
A blogger posted Mr Richard Brown in his wide spaced trouser on Facebook with a specific question attached. Viewers were asked, where they will rock this outfit?
After a period of observance different comments from different points of views were welcomed under the post. Some people suggested Mr Osibo is getting out of hand and will need a special care. Whiles others stated He had missed the slave trade that occurred years ago.
The comments were many but out of the lot one person made those who availed themselves to read comments burst into laughter. The facebook user wrote, he will rock the outfit only to his room. With the main reason when they people from his village see him, they will have the thought all they planned for him was successful.
The comments is relevant wherever the picture is posted. Where will you rock this outfit to? Comment the name of the place below.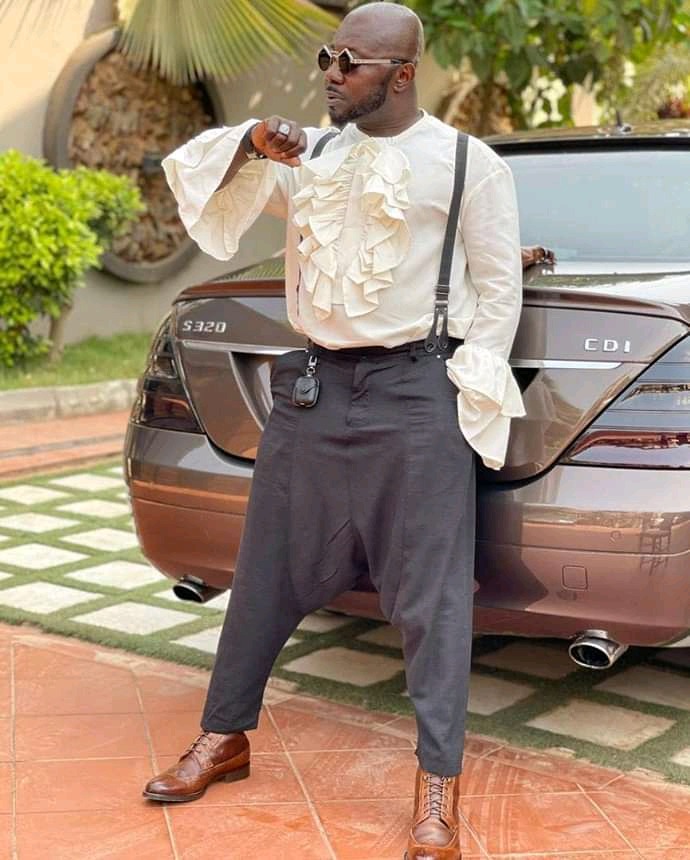 Content created and supplied by: InnocentNewsGh (via Opera News )