AY POYOO whose real name is Emmanuel Yeboah is a Ghanaian rapper best known for his viral song Goat.the video was released on 8th June 2020.AY POYOO who was a stand up Comdian uses comic attics in his music and videos.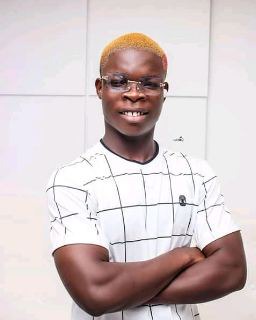 AY Poyoo is best known for his viral hit song Goat released on the 8th June 2020.
AY Poyoo has also released other popular songs including swimming pool and Richest Rapper in Africa.was on the 5th of June 2000 in Ghana.
He started singing at a very early age and combines music with comedy.he has been singing for a while but started gaining media attention after releasing his first official video to his 'GOAT' single in the video.
You Will see him on Chains , screaming 'I'm a Goat' on animal farm. The video has so far garnered more than 200,000 views on YouTube.
Not much is known about 'AY Poyoo's personal life.but he obviously has a fling For Ghanaian singer,Vera Hamenoo-kpeda popularly known in music industry as MzVee. He publicly declared his love for the dancehall songstress.
Admitting that he would love to have her as his future wife because she fits the criteria of women he he loves.
Content created and supplied by: MichaelMA (via Opera News )