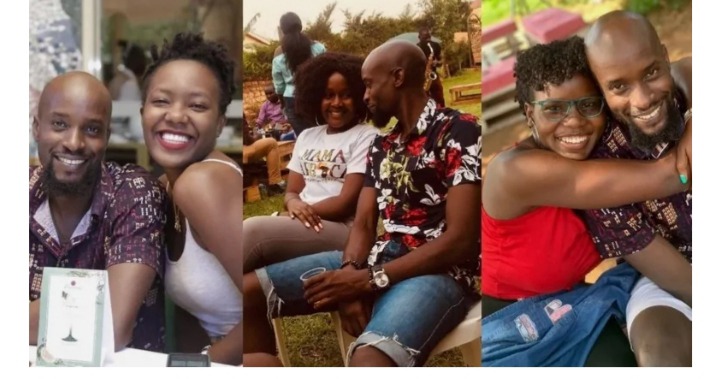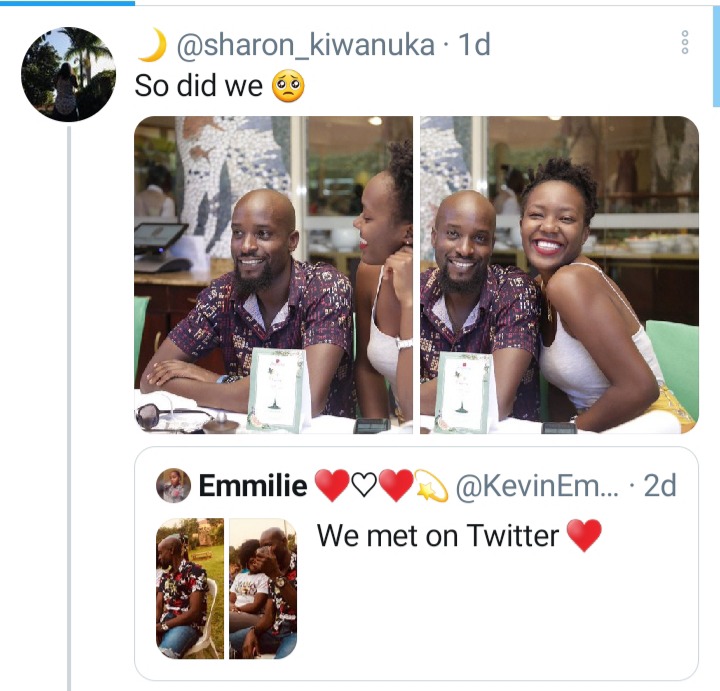 Guy who thinks he's smart by dating three ladies at the same time is not so smart because he's been caught.A Twitter user,identified as Kevin Emmillie was the first to share a picture of herself and the man she was in love with,unbeknownst to her a lot of women were in love with her man.Or rather,her man loved a lot of women.
According to her,she met the guy on Twitter.To her and everyone's surprise, Nya Lacekocot too shared an image of the same man which shows the two of them all loved up and having fun.To reply her message "we met on Twitter ",Nya also replied so did we?"
Another Twitter user Sharon Kiwanuka replied to the photo"small world ,us too".In two of the photos ,we see the bald man who also has a lot of beard ,wearing the same designer short sleeve dress,while he has a different shirt on in the third one.
Had the first lady not posted,they wouldn't have not that they were being played,or that they loved the same guy.
On this note we should be careful of how we find love .Is having a lot of partners really necessary. Please like, share,comment and follow
Content created and supplied by: CelineHwood (via Opera News )