Meet The Man Who Married 27 Wives In A Day And Divorced Them All In One Day
Diving into the pass, the forgotten memories of a shocking life incident that happened sometimes ago has been brought to you all once again. Follow to stay tuned.
The world was left in shock when an African afro beat singer and hit maker referred to as Fela put the world in an incquisitive mood and made his way up the headlines by marrying 27 women all in one day in 1978. Even though quiet a large percentage of us were not born, this is still a legendary occurrence.
Fela Anikulapo Kuti, was an African
Music sensation in the 20th century and was also known as a living legend back in his good old days. He always made headlines, wether good or bad but this particular one sent shock waves across the entire African continent. It was an historic event which proved that Fela is indeed the typical African man he claims to be.
Fela had already married his first wife in 1969 and had three children with her. This was how it was shocking that he had married 27 in a single day. What other historical narrations try to prove is that the Fela was only holding his back up dancers and singers as his comrades and would have intercourse with them as he chooses.
He wasn't against their idea of them meeting other men so he married all 27 in anger. Hilariously, after marrying all of the women at once he took them to a honeymoon in Ghana.
In 1986 after he had had his satisfaction, he decided to drop them after 8 years of using them, he dropped all 27 for his own good as he reported that too many wives lead to jealousy, war and envy amongst women. As if he didn't know that before marrying them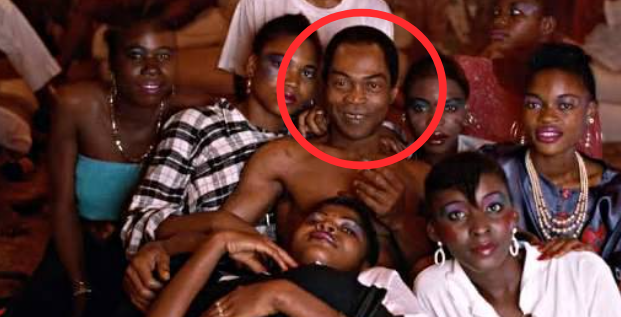 Content created and supplied by: Gh_KnowMore (via Opera News )