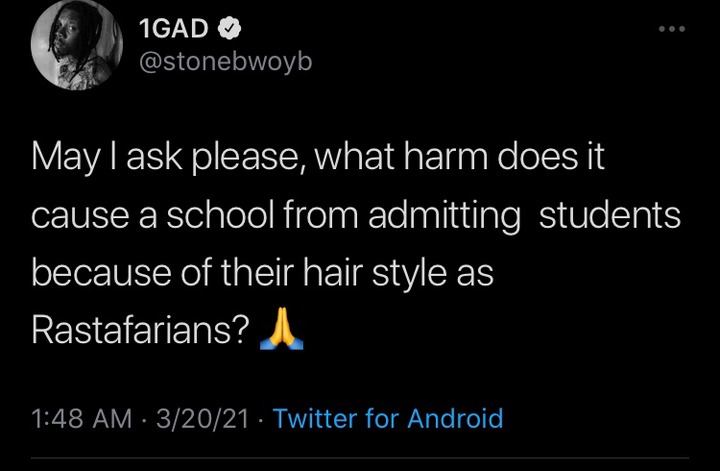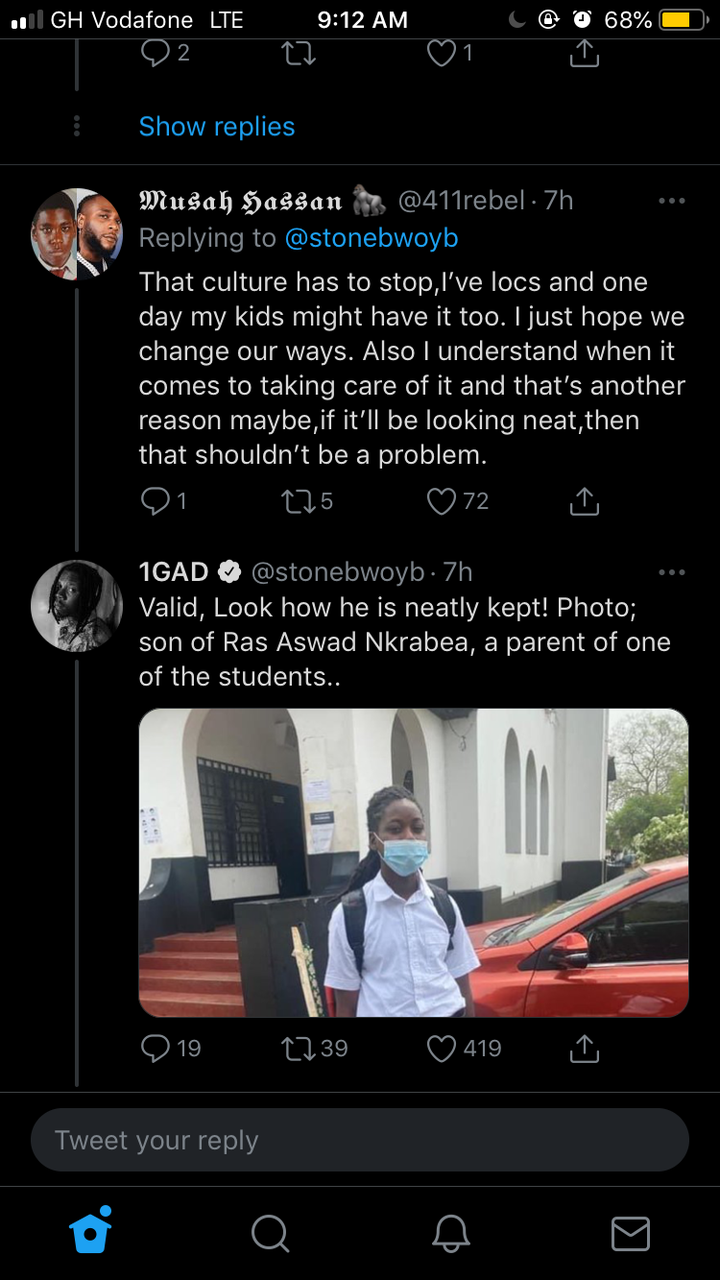 Li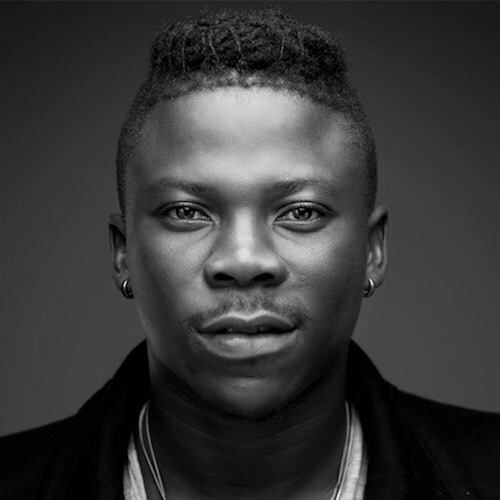 vingstone Etse Satekla, better known by his stage name Stonebwoy, is a GhanaianAfropop, dance halland reggaesinger. He is the CEO of Burniton Music Group. He won the Best International Act: Africa category at the 2015 BET Awardsand Artist of the Year at the 2015 Ghana Music Awards.[2] He is also a recipient of two Billboardplaques. 
        Stonebowy took to his Twitter page some few hours ago, when a news came the some students are being refused to gain to gain admission in into the Achimota Senior a high because of their "Dreadlocks" 
     Stonebowy twitted "May I ask please, what harm does it cause a school from admitting  students because of their hair style as Rastafarians? 🙏"  which got some of his fans expressing their opinions. And went ahead to reply some few tweets by fans
       1. "That culture has to stop,I've locs and one day my kids might have it too. I just hope we change our ways. Also I understand when it comes to taking care of it and that's another reason maybe,if it'll be looking neat,then that shouldn't be a problem." And stonebowy replied him by "Valid, Look how he is neatly kept! Photo; son of Ras Aswad Nkrabea, a parent of one of the students.." adding a boy with dreadlocks in a photo.
    2."Bro is jst simple if you go to rome u do what the Rome does it a regulation in school cut it off if u are done schooling you get ur hair done again" and got this from stonebowy 
     "Bro I understand ur point but can u  share some of the harms of allowing that  so that we all learn and know.."
Content created and supplied by: HotnFlexTv (via Opera News )