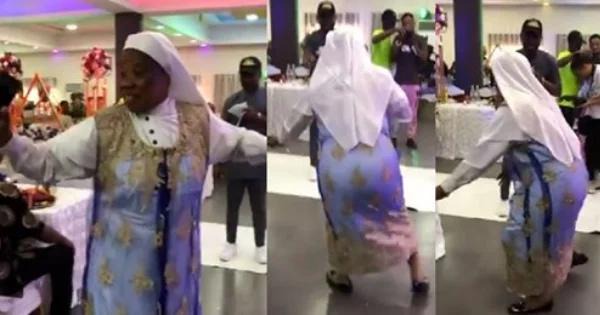 Many people especially Africans have kept the belief that being a Christian means being holy and keeping the will of the Lord sacred
always and try as much as possible to avoid "worldly things" as some of them may refer to it but a Catholic Reverend Sister has proved
such a thought wrong and shown that worshipping of the Lord is a thing of the heart and will power of the person.
The Catholic Reverend sister was recently invited to a party where she impressed the other guests with her incredible and amazing
dance moves. She was spotted in a video dancing to Timaya's song, "I Concur" and this has caught the attention of many netizens on Social Media.
The video was posted by Naija PR on Twitter and since it was posted on, it has been viewed over 4,000 times by netizens all over
the world. While the song was being played by an instrumental band in the background, the sister demonstrated her superb dance moves.
The MC praising the sister as she continued to dance with a happy face and entertained the audience.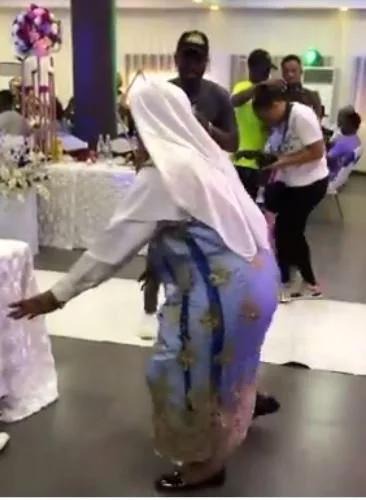 The setting for the occasion resembled a wedding reception. After dancing gracefully amid the paparazzi shots for a few seconds, the Reverend Sister stepped into the crowd, perhaps to find her seat.
The sister's prowess in dancing has caused many controversies on Social Media both positively and negatively. Below are some comments of some netizens;
@OlamijiSamson said: "No dey too collect drink for party u no go hear. My mind is telling me she's operating from another realm."
@ChidiegwuOkoye said: "Sister biko enjoy life no dey two."
@Nunayon3 said: "This na Cele sister. Can never be Catholic Church wey I know."
@Aj_anwuli said: "Sister don take something."
@Iam_Dapor said: "Na that fair babe wey wan snap her I pity. She dey find a good shot."
@khaawuu said: "If you no dey catch cruise Na on your own u dey."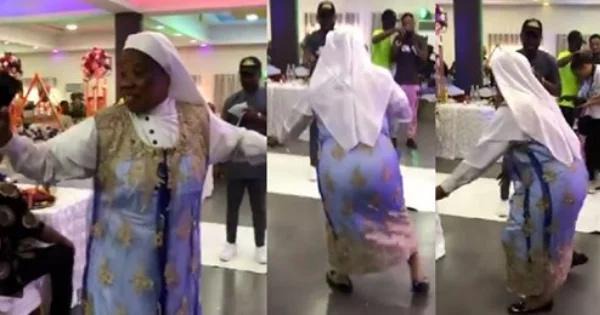 What do you also think about the Reverend Sister's dancing moves? Was it a proper thing to do as a sister or not? Leave your comments below and don't forget to like and follow our page for all the latest entertainment gist. Thanks for reading.
Content created and supplied by: kuulpup_thepromoter (via Opera News )