The images show the hand of a woman few days after putting on a ring she bought.
According to the woman, she was strolling in town when a young approached her with jewelleries. The young guy convinced her to buy some of the the jewellery, but she didn't show any interest initially. The items were really nice so the guy managed to convince her to buy one.
One one Saturday evening she wore the wrong to attend a party, according to the woman, she slept with the ring after she returned from the party because she was tired. The next morning, she could feel the ring was hurting her finger. She was surprised because that wasn't the case initially she put on the ring.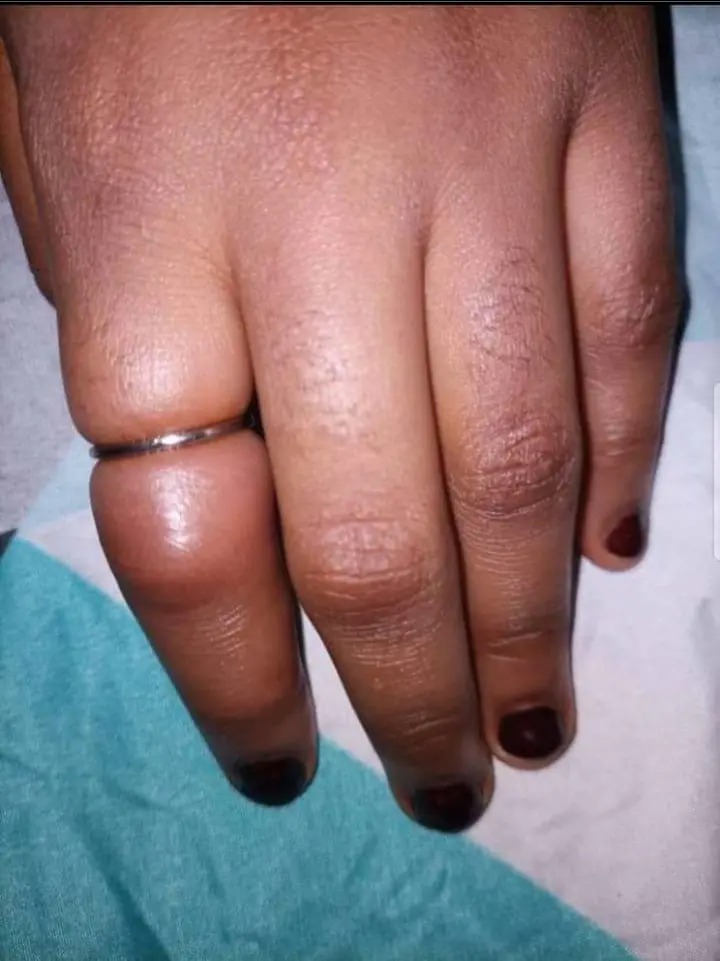 Eventually she managed to remove the ring but she could still feel the pains. " I went to the hospital to see a medical doctor to find out what was wrong, I was given some ointment to smear on my finger" said the woman.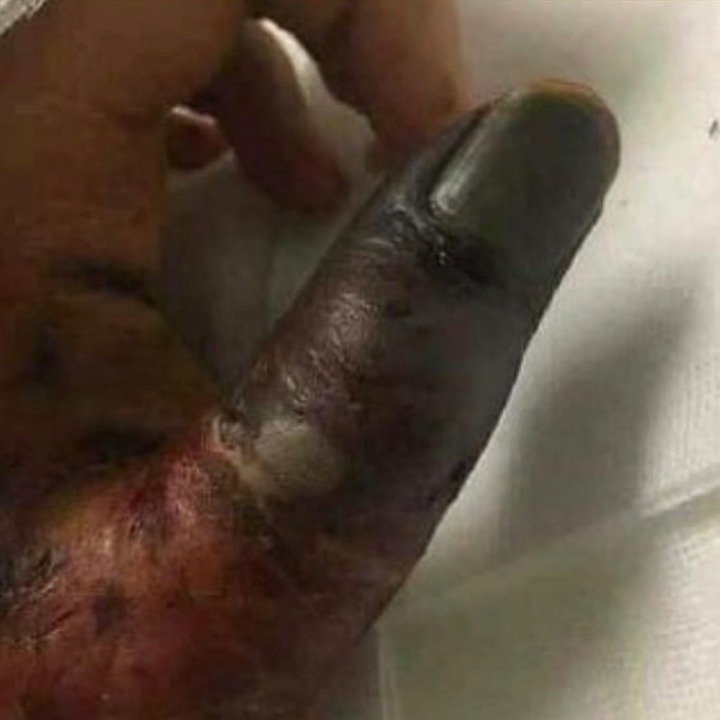 According to the woman, within 3 to 7 days, her finger started turning into an unusual state. She wonder whether it could be as a results of putting on the ring or something else.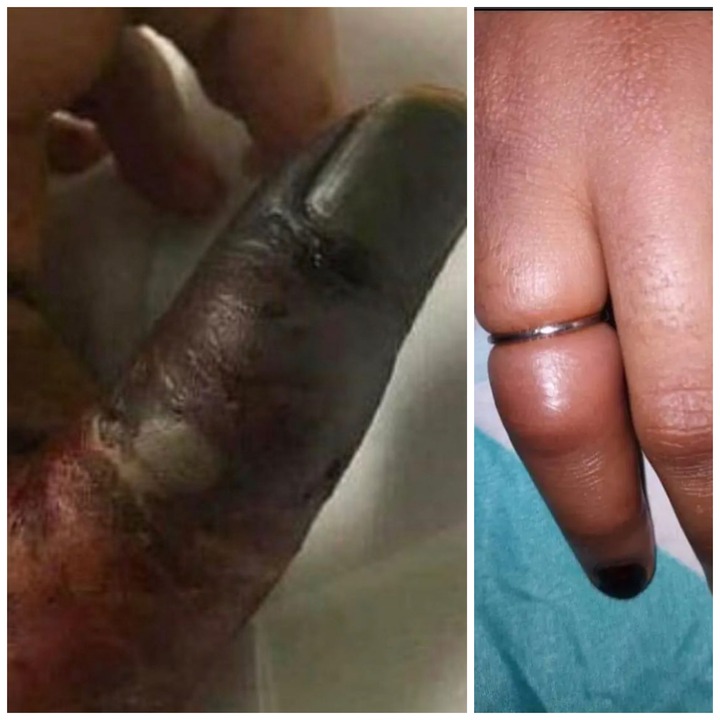 Content created and supplied by: The_Boy (via Opera News )