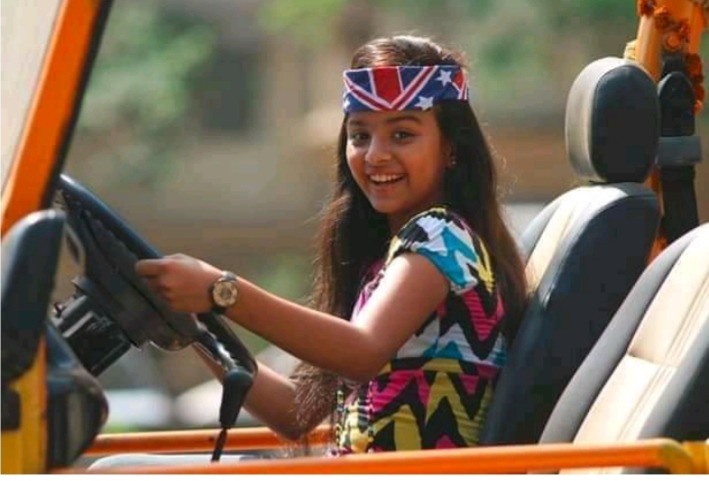 #GRAND_FINALE
Gunjan asks Rachna not to accept defeat, and let her talk to him. She asks Rachna to keep patience, everything will be alright. Shayl was impatient to go in, Gunjan stops her and says Rachna has promised her not to do anything wrong. She asks Shayl not to go inside, and says to Mayank that he has betrayed her badly.
Mayank asks where she is going, she says she is leaving in front of everyone to meet KT. Shayl says if KT knows about the truth, he won't ever go away from Rachna's life.
KT was leaving, his luggage packed. He says why doesn't he feel good when everything happens for good. It is just like before, he left Rachna then and now as well. He watches Gunjan come inside, she says there has been a happy ending, and he is leaving, right? KT says she must ask Rachna.
Gunjan says she has listened to Rachna what she saw him doing, but she knows it was Mayank and Shayl who asked her to do this. KT says so you know everything. Gunjan says it isn't about me or you knowing about it, has he think about Rachna. KT shouts what he must do, does he know what he is capable of. He doesn't know is he capable of keeping her happy for a life time.
Shayl comes there and asks she also suspects this, and that is why she asked him to leave her life. Gunjan asks who is perfect in the world, Shayl says she wants to find the best for her daughter. Gunjan says to her that Rachna is incomplete without KT, what will happen if he leaves again. Shayl says she will take care of her, she and her daughter got betrayed by him. Gunjan asks about her betrayal by Mayank and Shayl. Shayl says what goes of KT in all this, he must leave now. He betrayed her and left her. KT asks her to stop it, he loves Rachna dearly, and he knows Rachna can do anything for him. If he asks she will come to marry him, leaving everyone back and she and Mayank knew this well. He says he won't make Rachna separate from her family as his love isn't selfish, he is leaving the place forever and this will be good for them all. Gunjan is shocked.
Gunjan comes to her room, Mayank asks did she meet KT. She asks didn't Shayl tell him. He says this is why she didn't meet Rachna. Gunjan says they have destroyed everything so badly, what shall she say to Rachna.
Mayank asks why didn't KT come back to meet Rachna after knowing the truth. Gunjan says to Mayank that he is a hypocrat. He got a second chance from her, why cant Rachna get one? Mayank was quiet.
Shayl calls Rachna from outside her door, and asks her to listen to her. She will know how much her mother loves her. Dayal comes there, Shayl says she is afraid. Dayal knocks at the door, it was open. The go inside, but Rachna wasn't there inside. Shayl calls her worried. Dayal watches a letter lie on the bed, and reads it. He reads it saying she is going away from them and this city, she can't hate them all but she will always recall about the incident if she stays here. It will create distances between them, they must atleast not blame KT for this, as this is her own decision.
KT was driving, and regrets he is leaving again. She just wanted him to be with her, and he couldn't even give that to her. He couldn't even meet her or listen her voice, you have totally lost her KT. His phone bell rings, it was Rachna. He asks what happened Rachna, the voice on the other side says so this is Rachna, she had an accident. KT pulls up the car, in shock. He asks the man where and who is he. The man tells him the location of highway. KT promises to come there, as soon as possible.
The man turns to face Gunjan. KT drives to the highway. Gunjan thanks the man and texts Rachna that she has given her message to KT. She hopes the plan works. She knows she is going against her family but they have even done wrong. She has seen love in KT's eyes, and prays for the plan to work.
Mayank asks Gunjan if she talked to Rachna. Dayal takes him to bus station. Gopal leaves to check railway station. Shayl and Seema were crying. Shayl said she can't agree upon one thing that he isn't behind it. Gunjan thinks once they get married, all their complains will end.
KT comes looking for Rachna, he thinks where Rachna is. He shouts her name, and says don't do this, where are you. He calls her again, Rachna calls from behind. He is shocked to see her, he comes to her. She says she doesn't know what he wants or not, but she can't be anyone's if not him and she promises this. KT hugs her and says thank God that she is fine. He asks what this craziness is, why someone told him about her accident. Rachna says this showed he loves her, he asks does she has an idea what he went through.
Rachna says she must not have done so, but why he listened to her mummy papa and betrayed her again. She says she doesn't intend to go back home, and this time he will side her because without him, life is nothing. It is better to die jumping off this hill. She asks him to say he loves her. He says he can't set her apart her family. She says it is her decision. KT asks will she be able to live without them. Rachna says if he is with her, she will. He telling her that saying it is easy. She asks him to say I love you. He turns his face, she runs to the end of a hill. KT runs behind calling her, she stops at the peak end. He hugs her and says I love you too Rachna. They cry... 
 Seema tells Shayl it was Mayank, he couldn't find Rachna. Gunjan wonders if she should tell Shayl, then thinks she would ask how she know. Shayl says to Seema, crying, that she just want her Rachna to come back home, safe. Gunjan thinks about making them understand before everyone arrive, she begins to say when Dayal and Prabhu come back saying they didn't find her. Shayl gets even more worried, and asks Mayank to look into KT's house. Mayank says the shopkeeper says they have seen KT leave, and his house is also locked. Shayl calls the police station.
KT drove Rachna, and tells her to inform her family or Gunjan. Rachna says they are together because of Gunjan. She is sad that she can't be here at the time of such happiness. KT asks her to think again, she can say no. Rachna asks him not to say such thing again. Gunjan goes to a side and calls Rachna. She asks Rachna where she is, Rachna says finally KT accepted how much he loves his Rachna. She says they are going to marry in a temple. Gunjan asks her to come home soon, else KT can be accused of kidnapping. Rachna says she will never let it happen, and will come home soon.
Mayank comes there and asks Gunjan whom she was talking to. The door bell rings, it was police.
Rachna tells KT that there the temple is, he pulls up the car. Rachna says she can see her dream come true. KT goes to bring water.
The police watch a photo and says the girl and boy are happy in the photo, is it about love. Shayl says the boy took her innocent daughter, they must do something.
Rachna buys mangal sootar for herself, KT comes from behind. She asks for sindoor too, and two garlands as well. She turns to watch KT standing and says just sweet is left to be bought. KT looks at everything silently, Rachna says this is enough for now but for next time she needs atales gold mangal sootar. He asks her to drink water, she takes the bottle and drinks from it. Rachna feels dizzy at once, KT holds her. She asks what he did. KT says for now, this was all fine. When she will come to consciousness, she must just remember this. He takes her into his arms.
Gunjan asks why are they calling it a kidnap. KT and Rachna love each other, why would KT kidnap Rachna. Mayank asks Gunjan to leave it, as she doesn't know about KT. Gunjan says she also know about people, had KT wanted to do something he had enough time today. He said to her that he can never set Rachna apart her life. She asks Shayl didn't he say this. Shayl says she doesn't understand anything, she just want her daughter return home safe. She begs the inspector to get her daughter.
KT announces here her daughter is. He held Rachna in his arms, unconscious. Gunjan is shocked to see this, so is everyone? He comes inside, and make Rachna lie on the bed nearby. Shayl asks what happened to her daughter. KT says it happened as she had wanted. He couldn't separate them from their daughter. The police accuse KT of kidnapping. Gunjan asks why a kidnapper would have brought her back home. The inspector says they must first question their daughter. KT says their accusation is right, he was taking Rachna kidnapped.
He got afraid of an action against him, and brought her back. The inspector asks his subordinate to arrest him. They come to KT, while Gunjan gets worried. She asks them to stop it, Shayl asks what she is doing. Gunjan tells the inspector they all insisted to set them both apart, Rachna had to run from the house. She accepts that she had helped Rachna in all this. When she told Rachna about her decision, at that time Rachna could even suicide, so she told her to run away. KT didn't have an idea about it, she then made someone call KT and tell him that Rachna had an accident.
Mayank says to Gunjan this is the limit. Gunjan says she just want that KT and Rachna get a chance, the mistake here is that they have returned without marrying. The family was shocked. KT says he didn't want aunty to break her relation to Rachna, so he mixed some sedatives in water and brought her back here. His responsibility has finished, and he is leaving now. Rachna calls KT, he turns to see her. She sits up and watches the lock in KT's hand. The inspector says if Rachna accepts what Gunjan has said, they have no proof against him. Rachna is worried and comes to KT asking the inspector to open him.
Shayl asks Rachna if this is true that she was leaving. Rachna says her papa wanted her to marry a man, who protects and loves her, who respects her. Her brother wanted a man who is ready to do anything for her sister. She, mummy, wanted a groom who loved her more than she did, that man is KT. Why shouldn't she select him. He wasn't wrong, as he was more saddened than her, that he is setting her apart her family. She again feels dizzy, KT holds her, Gunjan also helps her.
KT heads to leave, but Mayank says if he got a second chance why not KT.
He smiles and KT, Shayl says she had accepted him as her son in law a long time ago, but he left her. This time also, she agreed as she had asked him to leave. He must have come to her and tell her he doesn't accept her, he didn't do any such thing. KT cries and says he thought she was angry at him, and would never forgive him. Shayl says she has done so, how can she be angry at such a son in law who respected what she said. He could have done anything to her daughter but he didn't. Dayal agrees with Shayl, that they couldn't get a better son in law than KT. Rachna and KT come to hug Shayl, Gunjan is elated.
In the house, Shayl distributes sweets among everyone. KT asks is he nervous, Mayank says his Gunjan will soon be good papa. KT tells Mayank Rachna is also expecting, but forbids him to tell anyone.
Gunjan tells Rachna to tell the good news to everyone. Rachna says time pass so soon, yesterday they used to laugh and tomorrow they will stop their children from fighting. Gunjan says she won't stop her children from fighting. They both sing Sapne Suhane Ladakpan Ke. Shayl comes and gets teary. They tell about Hello Prathiba.
Mayank calls everyone and announces that Rachna isgroup's expecting. Rachna feels shy, while Gunjan asks for a group photograph.
Content created and supplied by: Bannor (via Opera News )
Opera News is a free to use platform and the views and opinions expressed herein are solely those of the author and do not represent, reflect or express the views of Opera News. Any/all written content and images displayed are provided by the blogger/author, appear herein as submitted by the blogger/author and are unedited by Opera News. Opera News does not consent to nor does it condone the posting of any content that violates the rights (including the copyrights) of any third party, nor content that may malign, inter alia, any religion, ethnic group, organization, gender, company, or individual. Opera News furthermore does not condone the use of our platform for the purposes encouraging/endorsing hate speech, violation of human rights and/or utterances of a defamatory nature. If the content contained herein violates any of your rights, including those of copyright, and/or violates any the above mentioned factors, you are requested to immediately notify us using via the following email address operanews-external(at)opera.com and/or report the article using the available reporting functionality built into our Platform See More