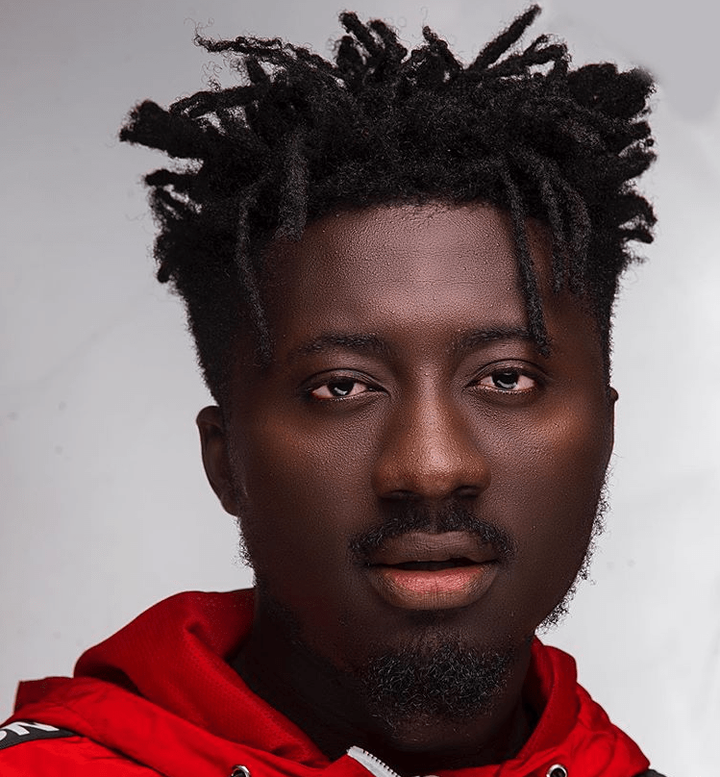 Amerado Burner yesterday after the 3 Music Awards, took to Facebook to thank his followers.
In his March 27, 2021 post on Facebook with a picture which depicts an announcement of his awards, he wrote "All the best to us, my AMELIONS 💯 #3MusicAwards21/ #EAAwards"
This however was met with a fierce punch down from a supposed fan by name Dior De Mdk.
Whilst everyone was congratulating the Yeetensem legend, Dior de Mdk who seemingly thought that perhaps Amerado is not the best fit for the award categories namely Digital Act of the year cum Rapper of the year by 3 Music awards 2021 and, Best Music Video of the year by EA Awards posted a funky question.
"If not yeetensem what rap have you done? , he[Dior de Mdk] quizzed".
Even though some fans angrily descended on Dior de Mdk but Amerado still Responded.
Amerado by way of punching back, threw a chicky answer.
Dior De Mdk What dyu call yeetensem? Food?, he replied.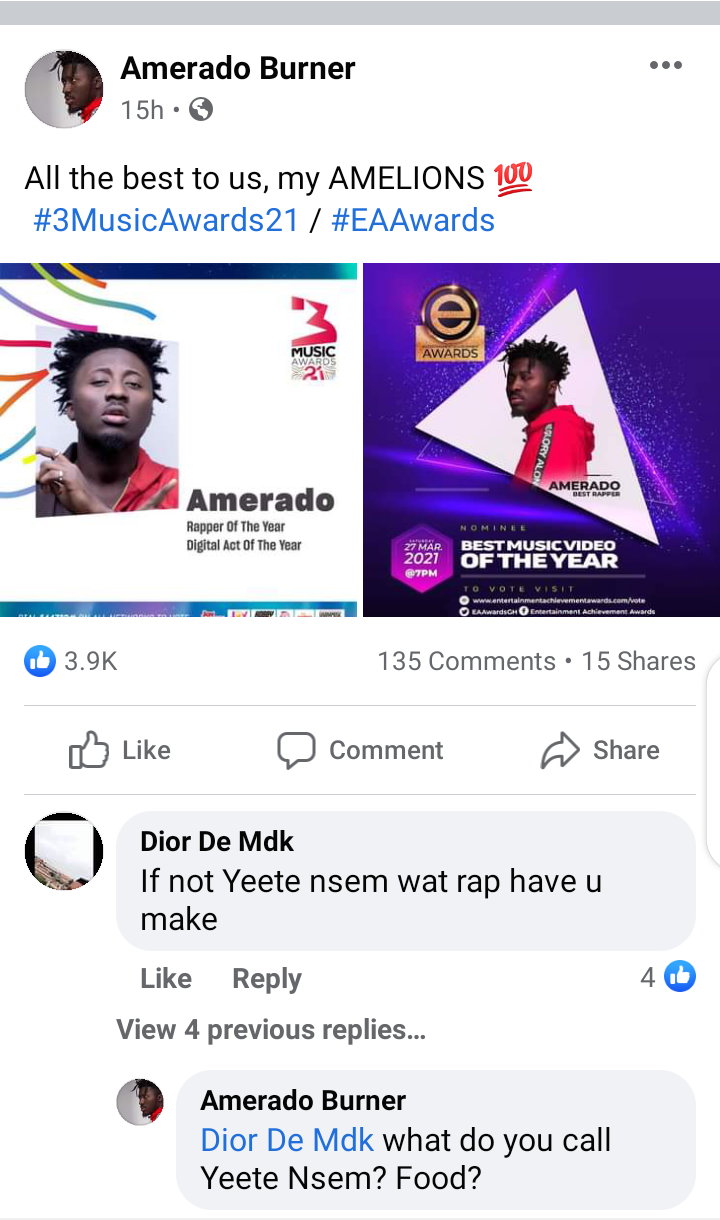 Kindly follow me for more of these stories from the entertainment industry.
Content created and supplied by: daniel54 (via Opera News )