There has been a feud between Guru and Kwame Eugene and the dust is not about to settle any time soon. It looks like Guru has ressurrected everything when we thought it was over by bringing releasing a diss song against Kwame Eugene. According to what brought the brouhaha, Guru wanted a collaboration with Eugene but the latter didn't agree because he said Guru disrespected his boss.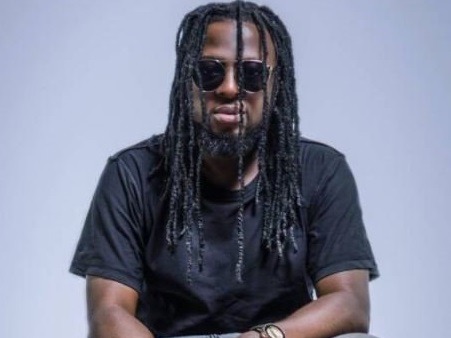 Since that time till now things are not going the way it is supposed to be. Guru has granted a whole lot of interviews since the matter arose. Kwame Eugene on the other hand has also shared his part of the story. Guru recently released a diss song titles "who born dog" which he said so many things in the song. You need no one to tell you it was the 'rockstar' he targetted.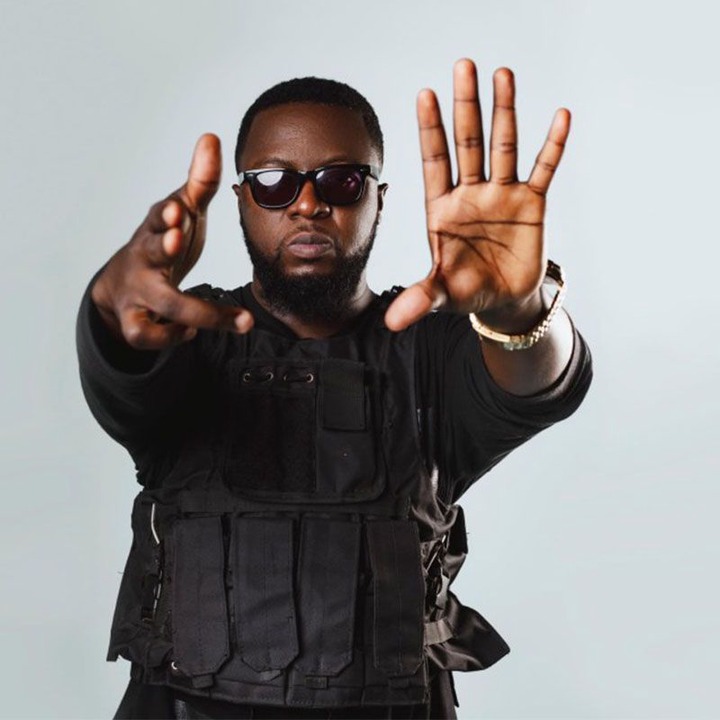 He took his time to say a whole lot of things about Kuami Eugene which even extended to his mother. Many people on social media are of the view that, Guru's career is dead and he is using Kuami Eugene to resurrect his dead career. Others see it to be one of the styles artiste use to trend if it's a long time we hear from them.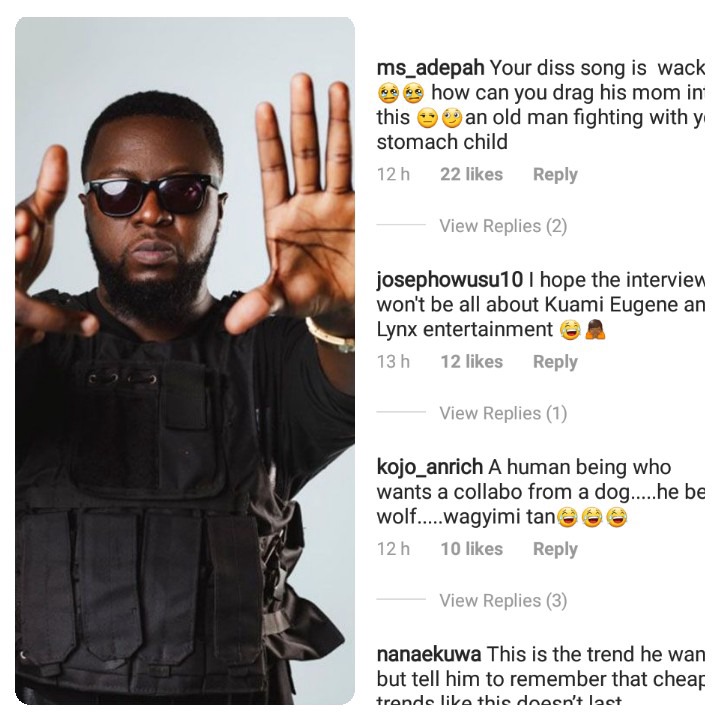 But a lady by name ms_adepa sees it wrong for Guru to bring his mother is this matter. Because it's two artiste who are having beef so there is no need for him to drag his mother into it by insulting him. A photo was posted by Zion Felix on Instagram. Himself and Guru which was an interview they were about do. Ms_adepa who was missed off decided to throw shades on guru by commenting on the photo.
She said "your diss song is wack. How can you drag his mom into this. An old man fighting with your stomach child."
See comment below: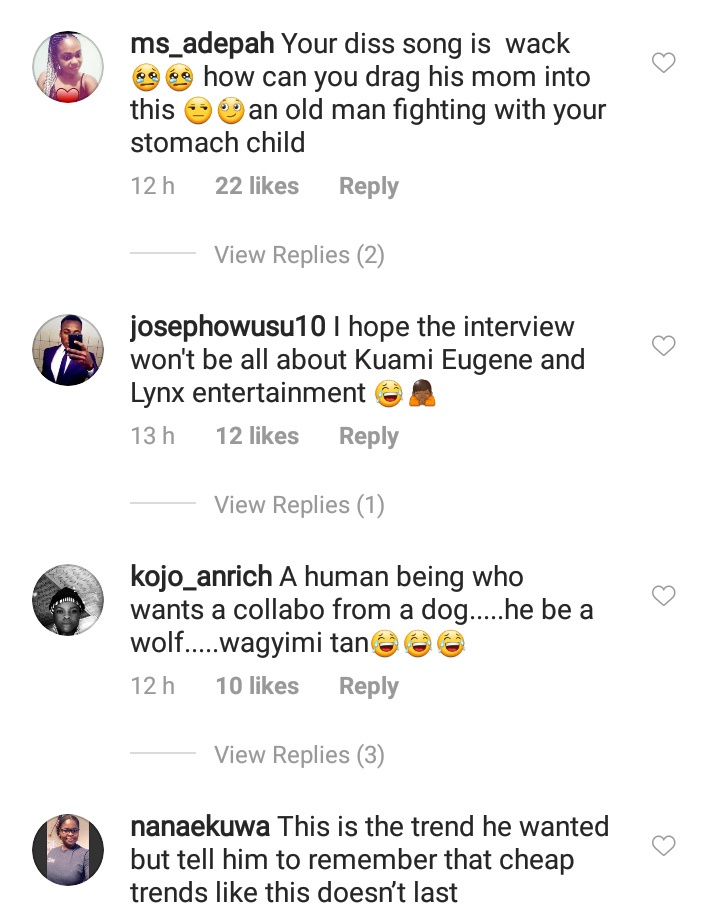 See post of Zion Felix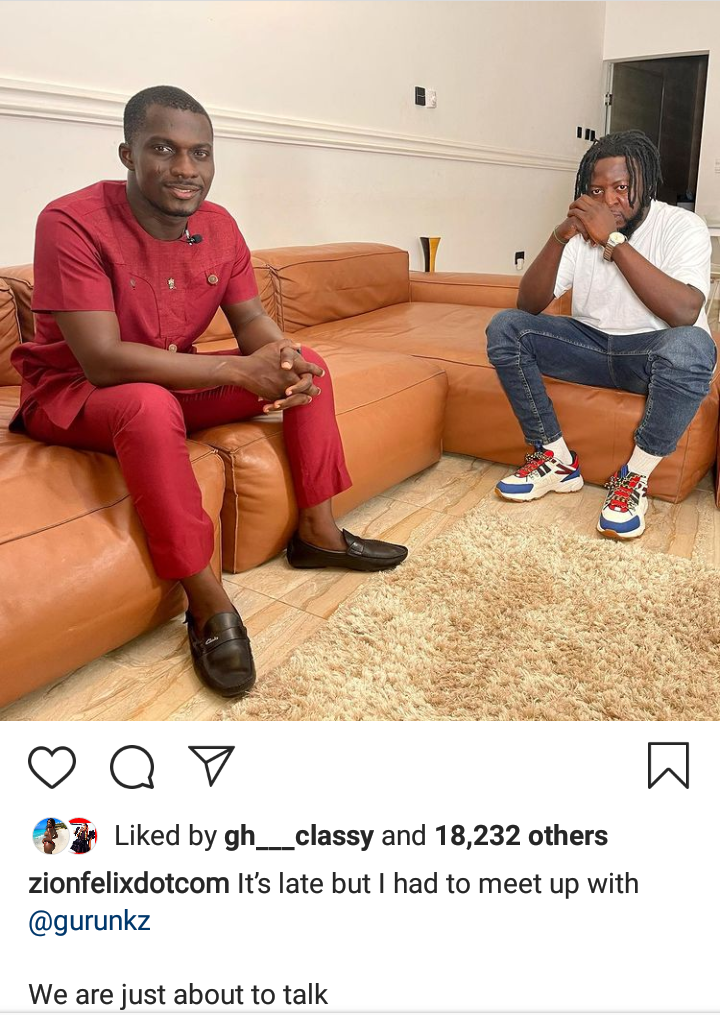 Content created and supplied by: Ahomka.News (via Opera News )