Good morning readers, Jamesupdate has come again with another amazing content, please read carefully and give me your honest opinion on this. 
I was scrolling through the internet when I saw a post of beautiful and popular Ghanaian female celebrity Juliet Ibrahim but before I continue incase you don't know Juliet, here is a small detail about her. 
Juliet Ibrahim, a Ghanaian actress, film producer, singer and humanitarian of Lebanese, Liberian and Ghanaian descent who won the Best Actress in a Leading Role award at the 2010 Ghana Movie Awards for her role in 4 Play.
Juliet Ibrahim, took to her instagram page to share a very beautiful photo of hers.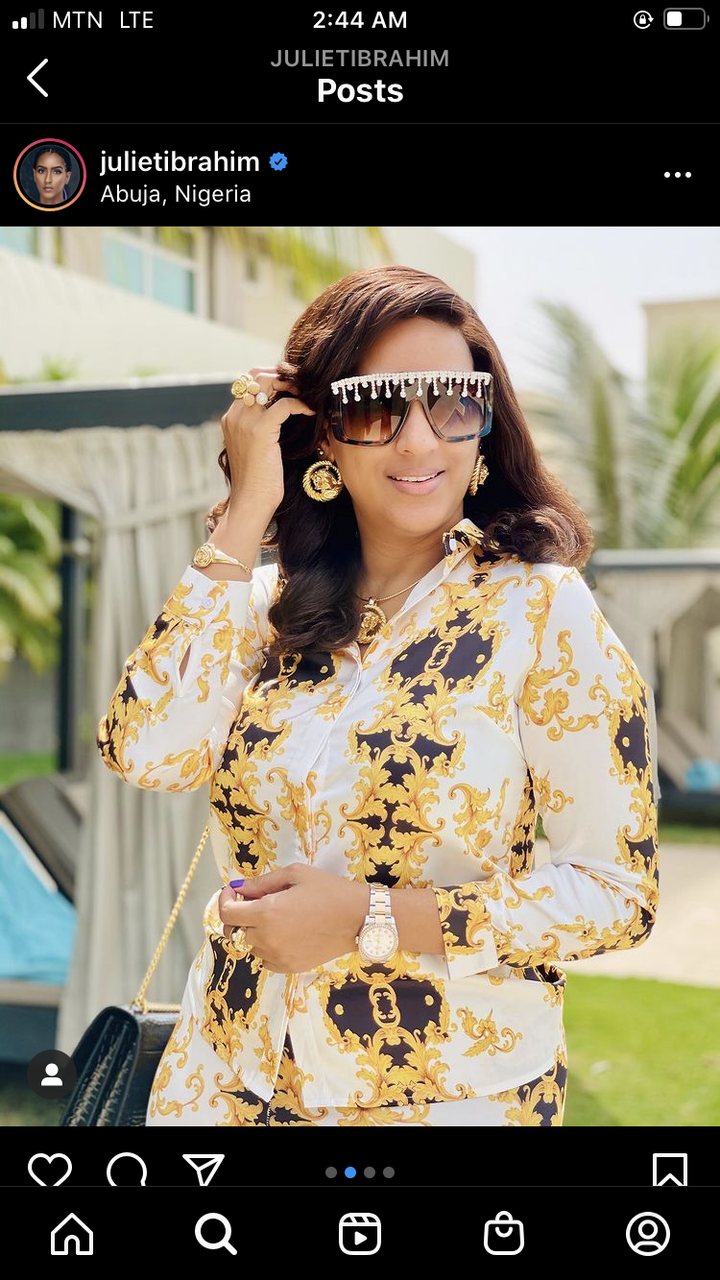 Juliet Ibrahim in her Photo was seen in a white dress designed with gold and black combined with a dark shade which almost covered her face.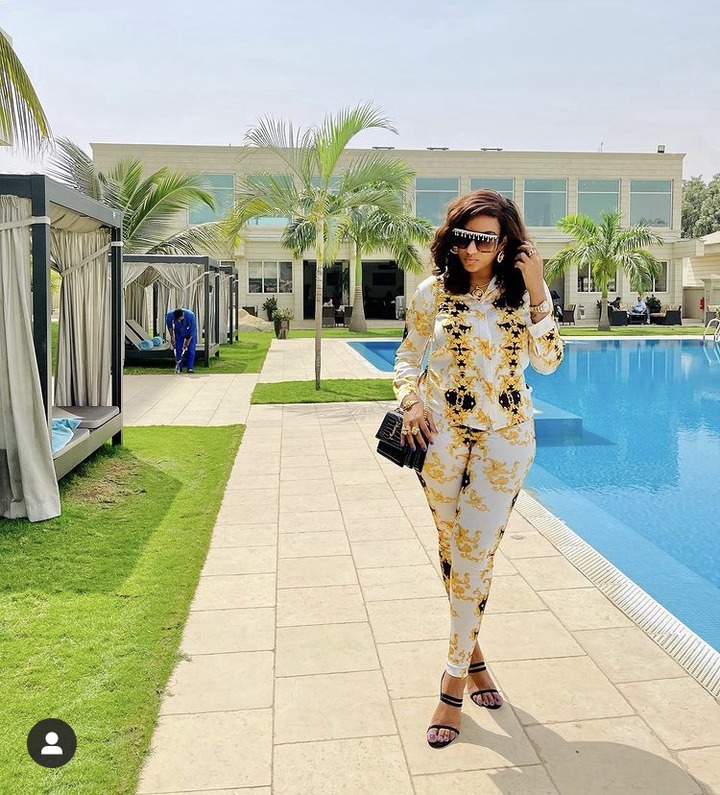 She captioned; "Date yourself for a while. Treat yourself like you deserve."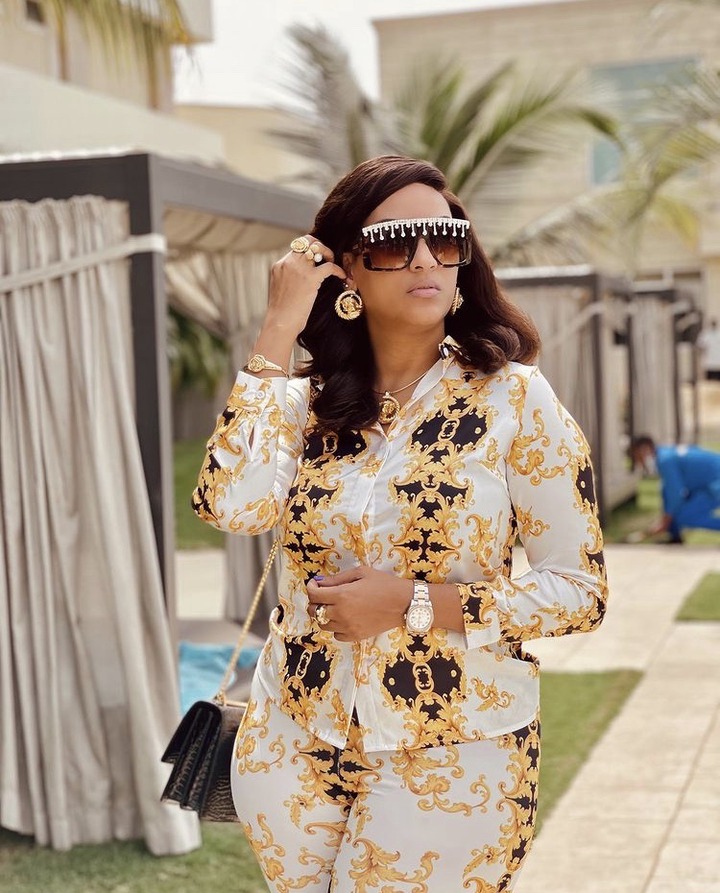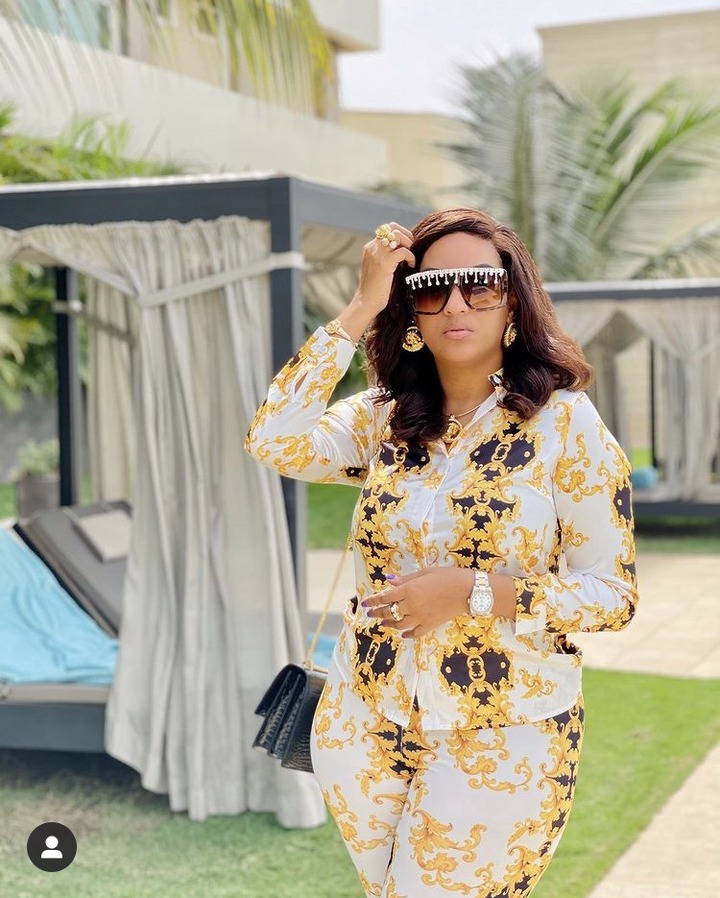 However, something was spotted in her post that got a lot of people talking. From the pictures seen above, you can see that Juliet is having some kind of vacation or holiday because this is not her house and with the location of where she went for this vacation or holiday, it got me thinking don't we have good hotels in Ghana…?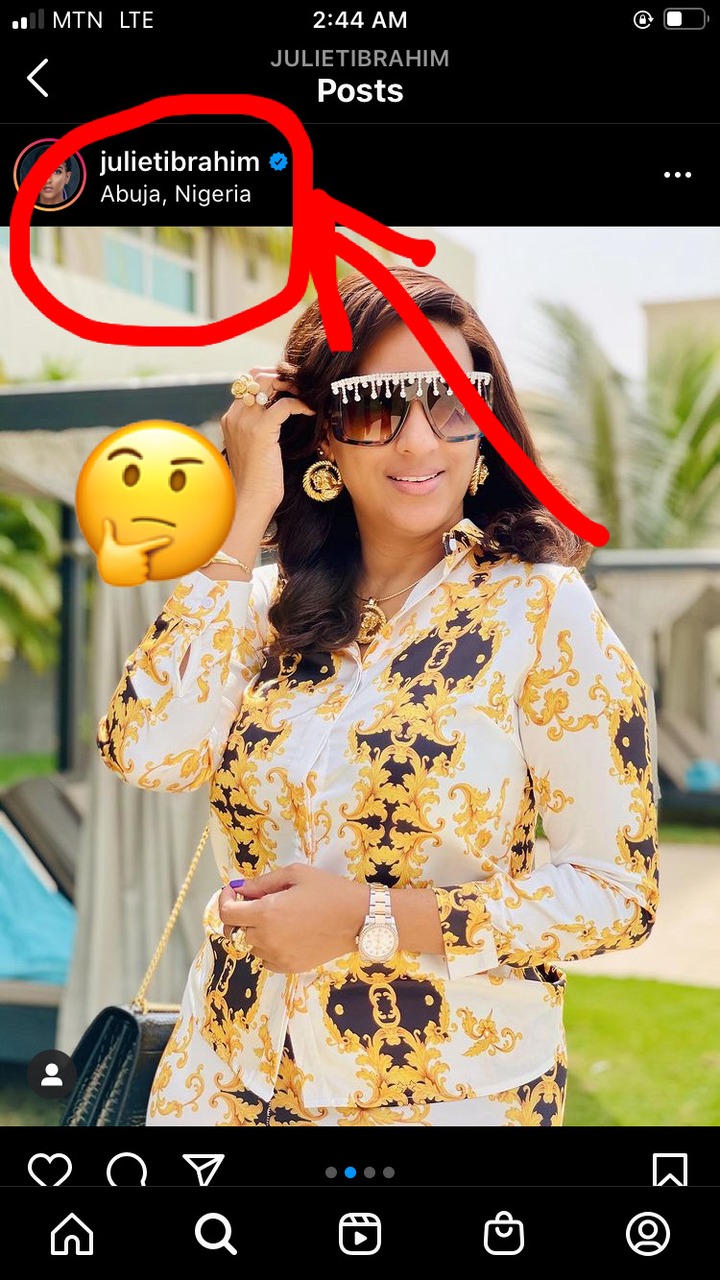 Why didn't she just spend it at the Kempinski Hotel, the royal senchi, the Movenpick Ambassador hotel or the Accra Marriott hotel, she chose to spend it in a Nigerian hotel in Abuja considering the fact there is Covid-19. 

I don't know if you feel the same way about, it's just an opinion? Please drop your honest opinions on this, don't forget to like and share 
Content created and supplied by: Jamesupdate (via Opera News )